Hizbul chief Syed Salahudeen guiding cadres of 13 Pakistan-based Kashmir-centric terror outfits: NIA
24 April, 2023 | Pragati Singh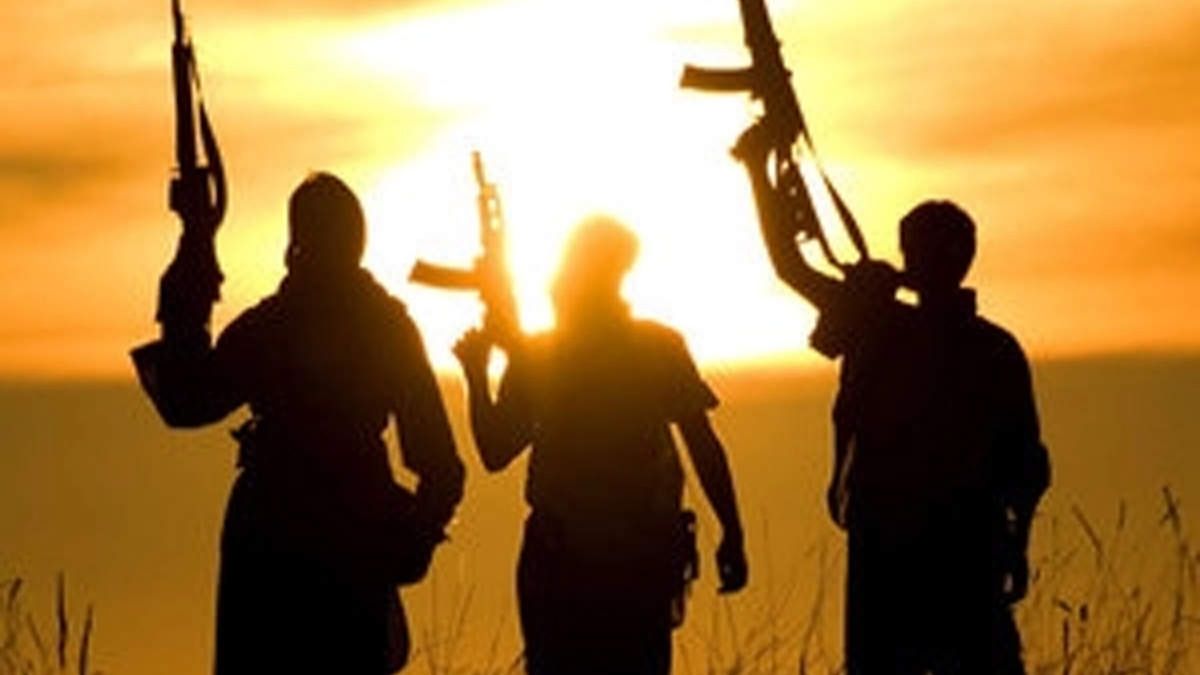 India declared the 77-year-old terrorist Salahudeen, who had fled to Pakistan in 1993, as an individual terrorist in October 2020.
According to the National Investigation Agency (NIA), Syed Salahudeen, the self-declared supreme commander of Hizbul Mujahideen, is directing and training members of the United Jihad Council (UJC), a coalition of about 13 Pakistan-based terrorist organisations with a focus on Kashmir. According to the anti-terror organisation, Salahudeen, also known as Mohammed Yusuf Shah, has been directing and training these UJC activists from Pakistan.
According to the Central Investigative Agency, Salahudeen serves as the chairman of the UJC, also known as the Muttahida Jihad Council (MJC), which serves as an umbrella organisation for terrorist groups operating out of Pakistan-occupied Kashmir, including Lashkar-e-Taiba and Jaish-e-Mohammed.
According to the NIA, India declared the 77-year-old terrorist Salahudeen, who had fled to Pakistan in 1993, as an individual terrorist in October 2020. It further stated that "the designated terrorist continues to operate out of Pakistan."
The discovery was revealed by the NIA following its recent action against Shahid Yusuf and Syed Ahmed Shakeel, Salahudeen's two sons. Earlier on Monday, the agency attached Yusuf and Shakeel's two immovable properties, which are situated in the Nursing Garh neighbourhood of Mohalla Ram Bagh in Srinagar district and the Kashmir neighbourhood of Soibugh in Budgam district. According to section 33(1) of the Unlawful Activities (Prevention) Act of 1967, the properties have been seized.
Since their respective arrests in October 2017 and August 2018, Shahid Yusuf and Syed Ahmed Shakeel are both housed in Delhi's Tihar Jail. On April 20th, 2018, and November 20th, 2018, they received chargesheets, respectively.
"Yusuf and Shakeel had been receiving funds from abroad from the associates of their father and overground workers of Hizbul Mujahideen," said the NIA, adding "besides instigating and operationalising militant activities in India, primarily in Kashmir valley, Syed Salahudeen has been raising funds and routing finances to India through trade routes, Hawala channels, and international money transfer channels for furthering the terrorist activities of Hizbul Mujahideen cadres."
The NIA's probe into a terror conspiracy case that the agency filed in 2011 and named Yusuf and Shakeel among the defendants is what led to the property attachment of Salahuddin's sons. In November 2011, the NIA began looking into a criminal plot to raise, gather, and provide money to carry out terrorist activities, as well as to transfer money among terror organisations and groups that support them in Jammu and Kashmir.
In January 2011, the Delhi Police's Special Cell opened a case, which was later transferred to the NIA. Eight defendants were named in chargesheets and supplemental chargesheets that were submitted in 2011 and 2018.
The Enforcement Directorate has also claimed that Jammu Kashmir Affectees Relief Trust (JKART) was a front through which Hizbul Mujahideen received Rs 80 crore between 2004 and 2011 to conduct terrorist activities in India. This accusation is part of a money laundering investigation related to a case involving Salahudeen and the funding of terrorism.
Salahuddin was declared a specially designated global terrorist by the US Department of State in June 2017 on charges that he "vowed to block any peaceful resolution to the Kashmir conflict, threatened to train more Kashmiri suicide bombers, and vowed to turn the Kashmir Valley into a graveyard for Indian forces."
Salahudeen, who was originally known as Mohammed Yusuf Shah, changed his name in the late 1980s after assuming leadership of the militant group. One of the several domestic terrorist organisations fighting for Kashmir's independence or a union with Pakistan for many years is Hizbul Mujahideen.
Salahudeen ran unsuccessfully in the 1987 Jammu and Kashmir Assembly elections from the Amirakadal constituency before joining the Hizbul Mujahideen. Salahudeen has been outspoken in his opposition to India. Additionally, he frequently brought up Pakistan's contribution to the instability in Kashmir.