BJP claims AAP recruiting its workers for contractual jobs in Delhi Government
9 July, 2023 | Priya Rani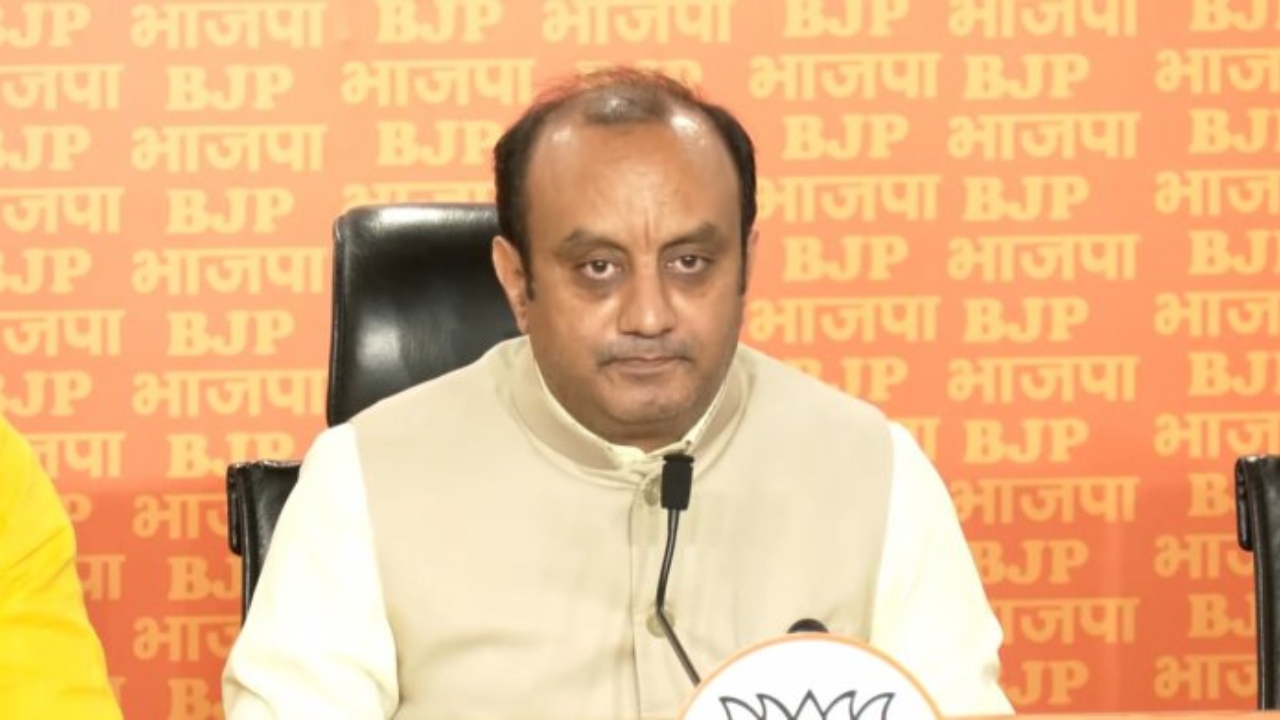 In a joint press conference BJP MP Sudhanshu Trivedi, and Delhi BJP chief Virendra Sachdeva, alleged that in order to repay the favour, these employees were giving AAP 'advantages through their po...
BJP Rajya Sabha MP Sudhanshu Trivedi launched a scathing attack on the Arvind Kejriwal-led Aam Aadmi Party (AAP) government in Delhi, accusing them of recruiting party workers for government positions. Trivedi claimed that AAP workers were using their government posts to benefit the ruling party and that Chief Minister Kejriwal, who had built a lavish residence with public funds, was aiding party workers in earning substantial salaries.
During a joint press conference with Delhi BJP chief Virendra Sachdeva, Trivedi highlighted that many AAP workers were deleting their social media accounts due to fears that their involvement in extending benefits to the ruling party through government jobs would be exposed. He criticized the AAP for their changing stance on issues, citing their earlier affidavit promising not to reside in government bungalows or use official vehicles with beacons, which they are allegedly misusing now.
Sachdeva added that the Lieutenant Governor of Delhi had revoked around 437 recruitments made by the AAP government. He claimed that as more information about these recruits came to light, they started deleting their social media accounts to conceal their actions. Sachdeva alleged that the AAP workers in these government positions were earning large salaries, with a portion of their earnings benefiting the party.
Both Trivedi and Sachdeva called for an immediate inquiry into the matter, emphasizing the need for constitutional approval for the recruitment of AAP workers and alleging corruption within various departments under the AAP government in Delhi.
Delhi chief of BJP, Virendra Sachdeva said, "The Lieutenant Governor of Delhi has revoked nearly 437 recruitments (by AAP government). The first list had 116 people and when we started gathering more information about them, they started deleting their social media accounts as they feared that their misdeeds would become public knowledge. These people are holding cushy government jobs and earning lakhs, and, a cut of their earnings are going to the AAP."
"I would like to ask Arvind Kejriwal — did you take constitutional approval before giving them (AAP workers) jobs? The Delhi government cannot give jobs without permission from the appropriate authority. You will find corruption in all the departments under the AAP. We demand an immediate inquiry in this matter." he added.