Kerala Reports 2 Fatalities from Nipah Virus, Tests Over 700, Awaits Results
14 September, 2023 | Akshara Tyagi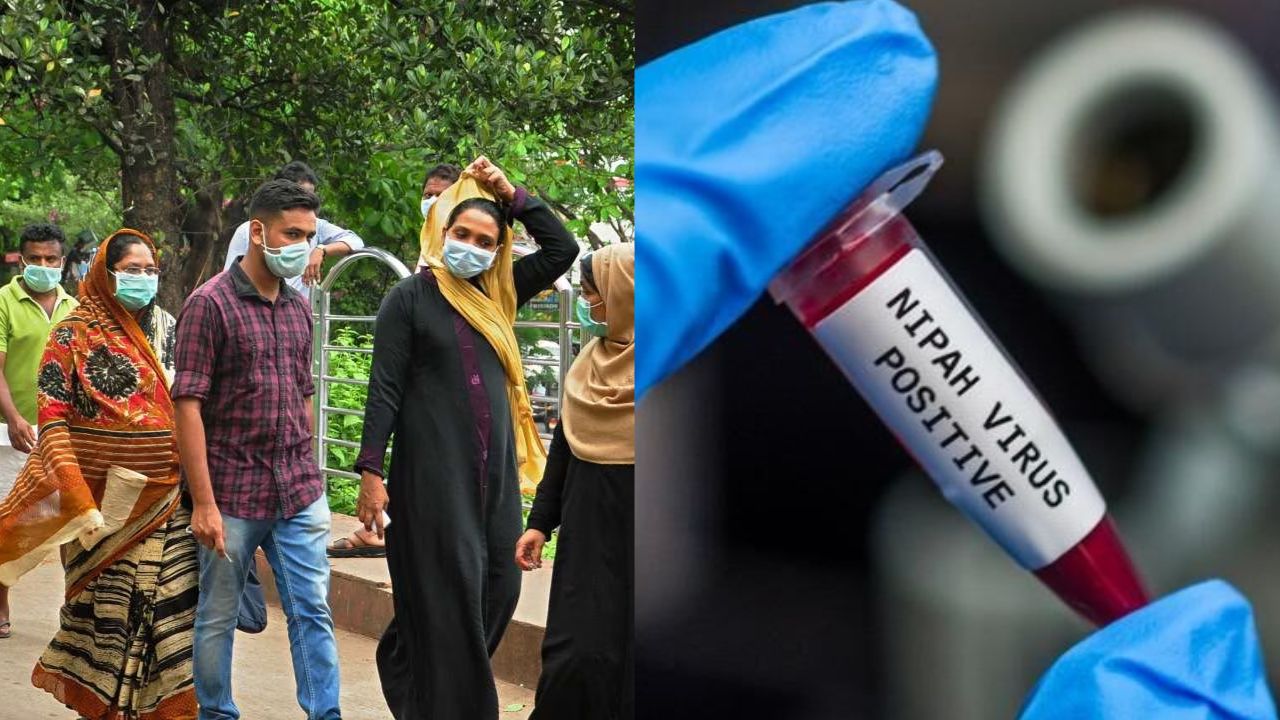 The state government reported that as of Wednesday evening, a total of 706 individuals, including 153 healthcare workers
In a race to contain the spread of the rare and deadly Nipah virus, which has claimed the lives of two individuals, Kerala took swift measures on Wednesday. The state temporarily shuttered some schools, offices, and public transport services in an effort to mitigate the outbreak.
The state government reported that as of Wednesday evening, a total of 706 individuals, including 153 healthcare workers, were undergoing testing to prevent further transmission of the virus, with results still pending.
The number of active Nipah cases has risen to three with the confirmation of an additional positive case in Kozhikode on Wednesday. This marks Kerala's fourth Nipah outbreak since 2018, prompting authorities to establish containment zones in at least eight villages in the Kozhikode district. Specifically, 58 wards across nine panchayats in the Vadakara taluk of Kozhikode have been declared as containment zones.
Within these areas, only essential services are allowed, with restricted entry and exit. Shops selling essential goods can operate between 7 a.m. and 5 p.m., while no specific time constraints have been imposed on pharmacies and healthcare centers.
While the current outbreak originated in Kozhikode, Kerala's Health Minister, Veena George, has noted that the entire state is susceptible to such infections, citing studies by the World Health Organization (WHO) and the Indian Council of Medical Research (ICMR). This outbreak is characterized by the Bangladesh variant of Nipah, which is less contagious but has a high mortality rate. This particular strain can spread from person to person.
Neighboring Tamil Nadu has announced that travelers arriving from Kerala will undergo medical tests, and individuals displaying flu-like symptoms will be isolated. The central government has dispatched a team of five experts to monitor the situation in Kerala. The state government has been actively engaged in comprehensive surveillance, contact tracing, containment zone management, and the provision of medical assistance to those affected.
Additionally, scientists from the National Institute of Virology (NIV) in Pune are conducting bat surveys as part of ongoing efforts to understand the virus's source.
Earlier, on Tuesday, the Kerala Health Department issued an alert for the districts of Kannur, Wayanad, and Malappuram following the confirmation of Nipah infection in Kozhikode.
Nipah virus was initially identified in 1999 during an outbreak among pig farmers and individuals in close contact with pigs in Malaysia and Singapore. In India, outbreaks have occurred in geographically distant states such as West Bengal, near the Bangladesh border, and Kerala in the south. The virus is notorious for its high fatality rate, as seen in previous outbreaks in Siliguri (2001), Nadia (2007), and Kozhikode, Kerala (2018).
Also Read: Putin and Kim Discuss Military Collaboration, North Korea Backs Russia in Ukraine
Catch all the Latest Business News, Breaking News Events, and Latest News Updates on NewsX