All innovations happened till date happened out of constraints: Ketan Patel, Chairman & MD, Creative Newtech
14 July, 2023 | Anupam Shrivastava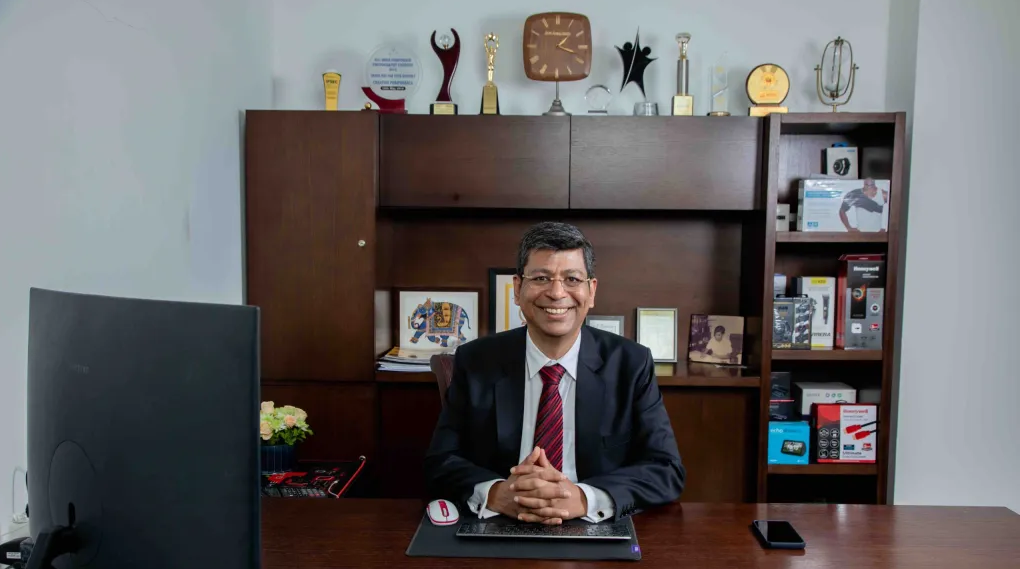 NewsX A-List spoke with Ketan Patel Chairman and MD of Creative Newtech.
Ketan Patel, a seasoned entrepreneur and market expert in the electronic manufacturing industry, shared his insights on current trends shaping the sector in an interview with NewsX A-List. With over three decades of experience, Patel discussed the changes he has witnessed as an entrepreneur and the evolving dynamics in the industry.
Ketan Patel introduced his company, Creative Newtech, which operates in two areas. The first involves brand licensing across four categories: air purifiers, audio, networking products, and electronic appliances. Creative Newtech manufactures and sells consumer goods directly to the B2C market in 38 countries, primarily in Southeast Asia, South Asia, the Middle East, and Africa. The second area of focus is providing market expertise to niche brands entering the Indian market, catering to millennials and Gen Z.
Patel highlighted the shift in planning strategies as a significant change throughout his entrepreneurial journey. Companies used to plan for five years, but now they must adjust their plans annually with quarterly revisions. This change is attributed to unpredictable market trends, disruptive technologies like ChatGPT, and the sudden surge in demand for healthcare-related products. Ketan Patel noted, "The biggest change is the shift from the employer having an upper hand to an employee having an upper hand."
Discussing capital, Patel emphasized the rise of seed funding, venture capitalists, and their impact on the sector. He stressed the importance of resilience and innovation under challenging circumstances, noting that innovation often arises from constraints. Patel contrasted his experience with that of millennials and Gen Z, who often have a safety net and the freedom to explore new ideas due to the availability of venture capital. He predicted a surge in young entrepreneurs but cautioned against taking resources for granted and appreciating what one receives for free or in abundance.
The conversation then shifted to startup funding and the potential risk of valuation bubbles. Ketan Patel emphasized that the valuation of a company until it goes public is merely paper value. He also noted that ideas that are not great can still receive funding due to the expectation of success in every 10 investments.
Regarding the Indian startup ecosystem, Patel credited the government for effectively marketing India as an attractive investment destination. He highlighted the current administration's active communication and engagement, which has significantly increased international interest. With India being the third-largest consumer market and having an English-speaking workforce, there is a growing interest from companies like Apple. Patel stressed the need for more entrepreneurs to cater to this increasing interest in India.
Looking ahead, Ketan Patel outlined his vision for Creative Newtech in 2030. He aimed to create 2,000 jobs within the company while prioritizing the delivery of a seamless experiential journey for customers through their products. Patel believed that achieving these goals would be a testament to Creative Newtech's success and a cause for satisfaction.
In summary, Ketan Patel, with his extensive experience, discussed the changing planning strategies, the impact of capital and venture funding, the risk of valuation bubbles, the government's role in promoting entrepreneurship in India, and his future plans for Creative Newtech.