Khalistani Referendum Held in Canada While PM Justin Trudeau Remains Stranded in India
11 September, 2023 | Anupam Shrivastava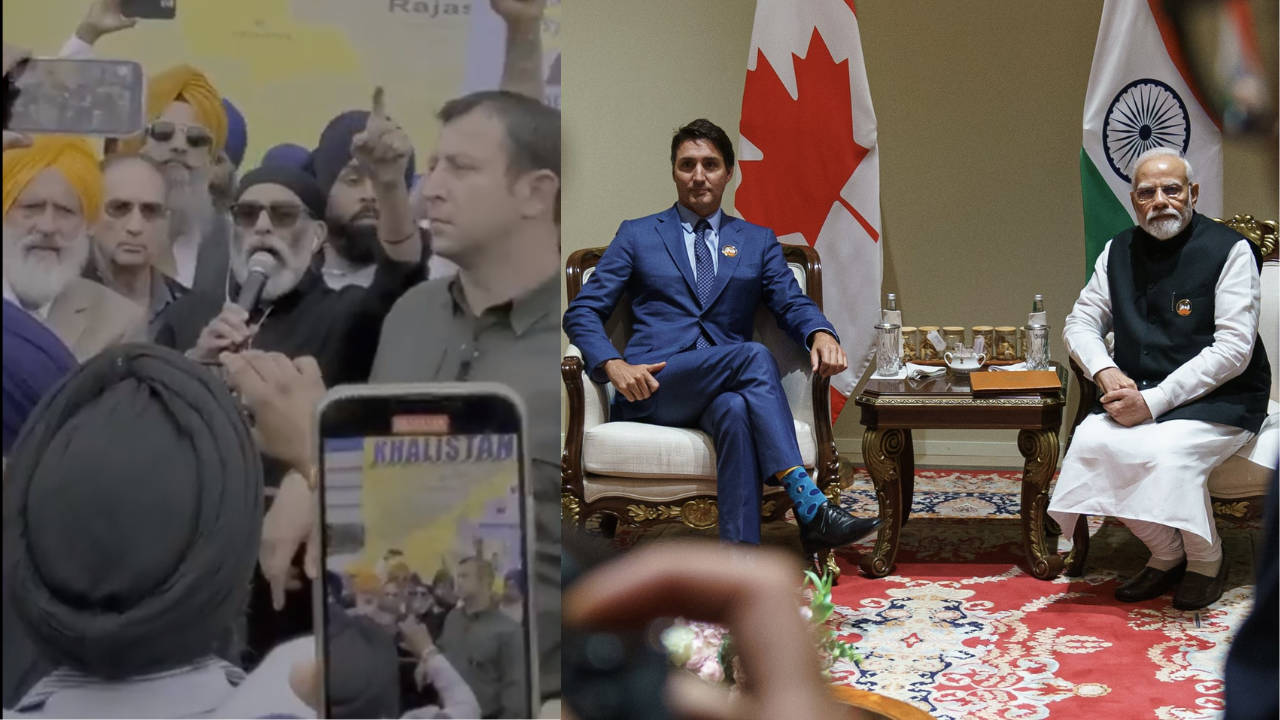 Justin Trudeau affirmed Canada's commitment to defending freedom of expression and preventing violence in discussions with PM Modi regarding Khalistan extremism and "foreign interference."
While Canadian Prime Minister Justin Trudeau attended the G20 Leaders' summit in India, a group of Khalistani secessionists organized a 'Referendum' event in Surrey, British Columbia. Gurpatwant Singh Pannun, the founder of the banned Sikhs for Justice (SFJ) and a designated terrorist, was present at the gathering held at the Guru Nanak Singh Gurudwara in Surrey, Vancouver.
The event comes after Canadian Prime Minister Justin Trudeau and his delegation, attending the G20 Summit in India got stuck in India as their returning flight encountered technical issues. The unexpected fault in their special plane has grounded them in Delhi until repairs can be made. Canadian authorities are exploring alternate travel arrangements as they await clearance for departure.
In his speech, Pannun used aggressive language against Prime Minister Narendra Modi, External Affairs Minister S Jaishankar, and other leaders, claiming that they were challenging India's territorial integrity.
Prime Minister Modi expressed "strong concerns" about ongoing "anti-India activities" by extremist elements in Canada during his meeting with Canadian Prime Minister Justin Trudeau. He emphasized the importance of both countries cooperating to address these threats. The Ministry of External Affairs (MEA) stated, "The Prime Minister conveyed our strong concerns about continuing anti-India activities of extremist elements in Canada.
They are promoting secessionism and inciting violence against Indian diplomats, damaging diplomatic premises, and threatening the Indian community in Canada and their places of worship. The nexus of such forces with organized crime, drug syndicates, and human trafficking should be a concern for Canada as well. It is essential for the two countries to cooperate in dealing with such threats."
Prime Minister Modi also highlighted the necessity of a relationship built on mutual respect and trust for the progress of the India-Canada relationship.
In a subsequent news conference, Justin Trudeau acknowledged his discussions with PM Modi on the issues of Khalistan extremism and "foreign interference." He reaffirmed Canada's commitment to defending freedom of expression while preventing violence. Justin Trudeau emphasized that the actions of a few individuals do not represent the entire community or Canada as a whole. He also stressed the importance of respecting the rule of law and addressing foreign interference.
Earlier this month, Canadian authorities revoked permission to hold the 'referendum' at a public school in Canada due to concerns about promotional materials featuring images of weapons. The event had been scheduled to take place at Tamanawis Secondary School in Surrey, Canada, on September 10.
Also Read: Centre To Launch 'Vishwakarma' Scheme On PM Modi's Birthday to Boost Traditional Craftsmanship
Catch all the Latest Business News, Breaking News Events, and Latest News Updates on NewsX