After Several Suicides, Kota Administration Stops Exams At Coaching Centres
29 August, 2023 | Vishakha Ahuja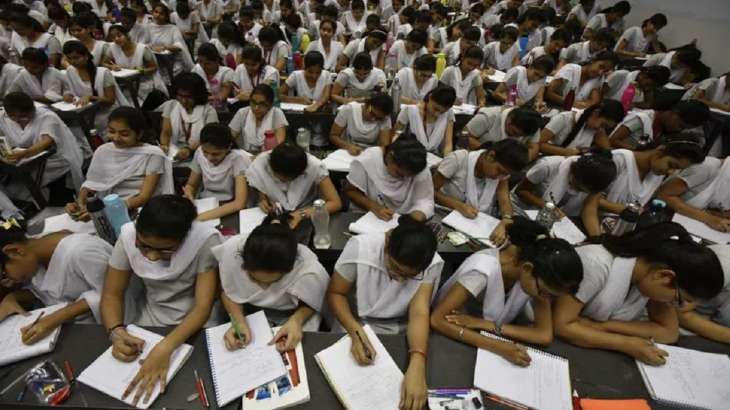 Kota Administration has halted exams at coaching centers following several suicides.
On Sunday, two adolescents who were getting ready for the NEET exam took their own lives. Two additional students succumbed to increasing performance pressure and the unhealthy competitive atmosphere in Kota. This raised the distressing count of student suicides in Kota to 23 this year.
In Rajasthan's Kota, the district administration has mandated a two-month halt to tests and exams at coaching centers after the suicide of two students. Notably, this is the highest count since 2015, the year when the state government initiated the practice of documenting suicides among college hopefuls.
Kota Collector O.P. Bunkar announced an immediate two-month suspension of exams, aiming to offer "psychological assistance and safety" to residential and other students in coaching institutes. This move is part of the strategy to regulate coaching centers, according to Mr. Bunkar.
Anand Kumar reacts to the suicide case by stating that on Twitter formerly (X)
"Today again, the news of the suicide of 2 children in Kota within just 4 hours has shaken me. I appeal to all the coaching operators that you should not make education just a means of income and consider all children as your children and pay attention to them And I would like to explain to the students that one of the exams. You don't have the strength to testify to your talent. There are not one but many ways to succeed in life. At the same time, parents should not expect their children to fulfill their unfulfilled dreams".
Anand Kumar on X: "आज फिर से सिर्फ 4 घंटे के अंदर कोटा में 2 बच्चों के आत्महत्या की खबर ने मुझे हिलाकर रख दिया है | मैं तमाम कोचिंग संचालकों से यह अपील करता हूँ कि आप शिक्षा को सिर्फ आमदनी का जरिया नहीं बनाये और सभी बच्चों को अपना बच्चा समझकर उनपर ध्यान दें | और मैं विद्यार्थियों को समझाना चाहूँगा… https://t.co/xV1w0Rva7B" / X (twitter.com)
This Sunday, a 16-year-old boy from Maharashtra lost his life by leaping from the sixth floor of his coaching institute located in the Vigyran Nagar region.
The adolescent from Bihar had been residing in the Kunadi locality with his sister and cousin in a rented apartment. Scheduled for an examination today, he was reportedly achieving lower scores, according to his sister. As of now, the suicide note has not been found, stated Additional SP Kota, Bhagwat Singh Hinger.
He additionally mentioned that the second student who also died by suicide had taken a test before leaping from the sixth floor of the building. The police are currently conducting an investigation into the incident.
In a span of just six hours, another 18-year-old boy from Bihar concluded his life by hanging himself from his room's ceiling fan.
Both these students were getting ready for the National Eligibility cum Entrance Test (NEET), a significant examination for securing admission into undergraduate medical colleges.
The newspaper further stated that no suicide note was discovered in either instance, and an initial report did not indicate any alterations in behavior.
On Sunday, district collector Om Prakash Bunkar said he issued "an order directing the coaching centres not to take any tests for the next two months".
Also Read: "No action has been taken," JDS targets Siddaramaiah over inaction on Cauvery dispute