Law Commission Flooded with over 1 crore Responses on UCC; No More Extension for Public Views
29 July, 2023 | Don Tomslee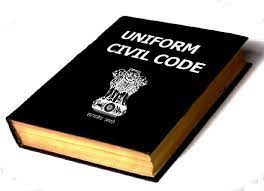 There was an earlier request on July 14, where submission was extended

The Law Commission of India has made a decision not to extend the deadline for the submission of public suggestions on the Uniform Civil Code (UCC). Initially, they had requested interested individuals, institutions, and organizations to provide their comments on the UCC until July 28, 2023. So far, they have received a substantial response, with approximately 80 lakh- 1 crore submissions. The Commission will now carefully examine all the suggestions received and conduct consultations with relevant stakeholders to consider their input.
Earlier, on July 14, the Law Commission had extended the submission deadline by two weeks due to the overwhelming public response and requests for an extension. The Commission values input from all parties and aims to create an inclusive environment that encourages active engagement. They urge interested parties to make use of this extended timeframe to contribute their valuable ideas and expertise.
The 22nd Law Commission of India had sought the views and opinions of the general public and recognized religious organizations regarding the Uniform Civil Code. Before that, the 21st Law Commission had examined the UCC subject and collected views from all stakeholders through appeals and questionnaires issued on different dates.
Since more than three years have passed since the issuance of the consultation paper on "Reforms of Family Law" by the 21st Law Commission, the 22nd Law Commission decided to reevaluate the subject, considering its relevance, importance, and various court orders related to it.
It is essential to note that the Law Commission of India is a non-statutory body established through a notification by the Government of India, Ministry of Law & Justice, Department of Legal Affairs. The Commission has specific terms of reference to conduct legal research and provide recommendations to the government through reports based on their research findings. Over time, the Commission has worked on numerous subjects referred to it by the Department of Legal Affairs, Supreme Court, and High Courts, and has submitted a total of 277 reports, providing valuable insights into the country's laws.