To Curb Film Piracy and Revamp Age-Based Certification, Lok Sabha Passes Cinematograph Amendment Bill 2023
31 July, 2023 | Anupam Shrivastava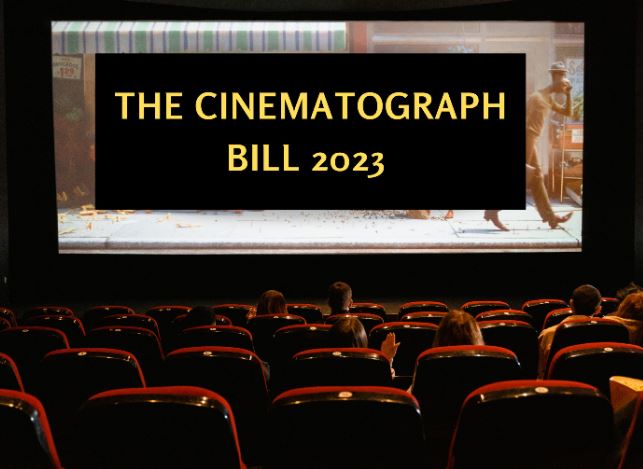 The Cinematograph Act empowers Govt to examine and issue orders regarding films that have already been certified or are awaiting certification and curbs piracy and age based certification.
The Lok Sabha has successfully passed the Cinematograph (Amendment) Bill 2023, aimed at combating film piracy and bringing about significant changes to the Central Board of Film Certification (CBFC) in terms of age-based categorization and consistency across various platforms.
Despite protests from Opposition party members regarding the ongoing Manipur ethnic violence, the Bill received approval through a voice vote in the Lok Sabha. It had already been passed by the Rajya Sabha on July 27.
Union Minister for Information and Broadcasting, Anurag Thakur, emphasized the government's commitment to tackling piracy through this legislation, considering it a cancer-like menace that needs to be eradicated. The Bill addresses the issue of unauthorized recording and exhibition of films, primarily focusing on curbing the transmission of pirated film content on the internet.
One significant change introduced by the Bill is the reform of the age-based film certification system. Currently, films are categorized as 'U' (unrestricted public exhibition), 'A' (restricted to adult audiences), 'UA' (unrestricted public exhibition subject to parental guidance for children below 12), and 'S' (for special category audiences, such as doctors and scientists).
Under the amendments, the 'UA' category is replaced by three sub-categories: UA 7+, UA 13+, and UA 16+, indicating the age-appropriateness for children. However, it is important to note that the age endorsement within the UA category will serve only as guidance for parents or guardians and will not be enforceable by any other individuals.
The Bill also requires films with an 'A' or 'S' certificate to obtain a separate certificate for exhibition on television or other government-prescribed media, and the Board may ask for appropriate deletions or modifications before issuing the separate certificate.
To combat film piracy, the Bill strictly prohibits unauthorized recording and exhibition of films, and attempting unauthorized recording will also be considered an offense. Punishments for these offenses may involve imprisonment ranging from three months to three years and a fine ranging from three lakh rupees to 5 percent of the audited gross production cost.
Additionally, the Bill ensures that the certificates issued by the Board will have perpetual validity instead of the current 10-year validity.
The Act empowers the central government to examine and issue orders regarding films that have already been certified or are awaiting certification, and the Board is obliged to act in accordance with these orders.