Madhya Pradesh CM slams Rahul Gandhi, calls him 'Rahu' for his party
30 March, 2023 | Amish Mahajan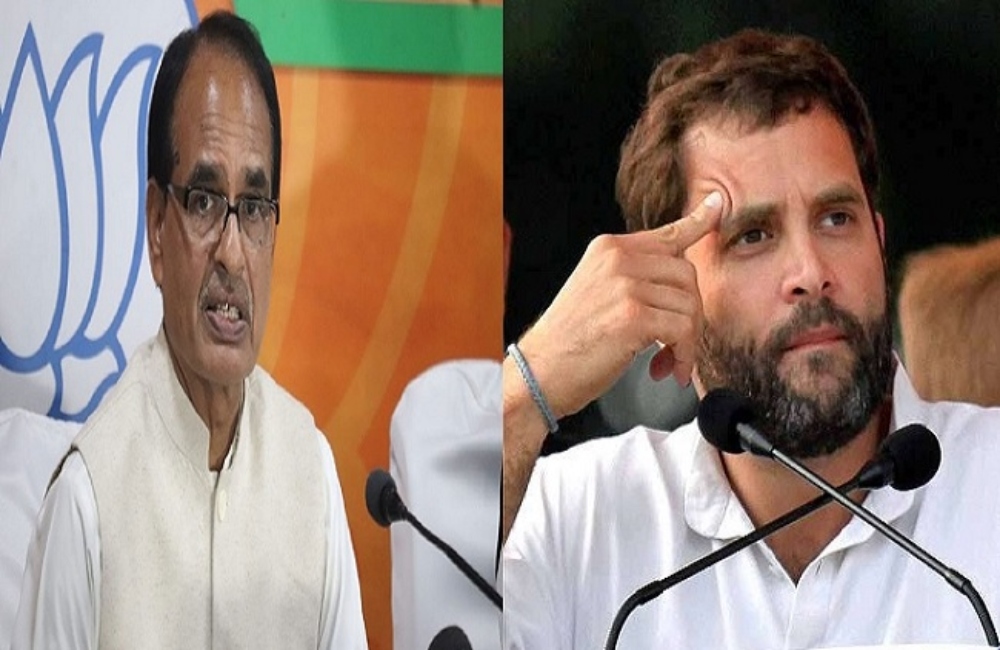 On Wednesday, MP CM Shivraj Singh Chouhan launched a scathing attack on Congress leader Rahul Gandhi and said that Wayand MP neither knows the country nor its policies, adding that he has become in...
Madhya Pradesh Chief Minister Shivraj Singh Chouhan attacked Rahul Gandhi. Not only this, but he also targeted the Gandhi-Nehru family. CM Shivraj said that the slave leaders of the Gandhi-Nehru family are determined to make him (Rahul Gandhi) the national leader forcefully. CM Shivraj continued he told Rahul Gandhi to be an unsuccessful and weak leader.
Chief Minister Shivraj Singh Chouhan said, "Rahul Gandhi, steeped in arrogance, insults different classes. Rahul Gandhi knows the backward class cannot challenge him, so he says nothing. In arrogance, he insulted the entire caste of backwards, called him a thief, and said he would not apologise."
CM Shivraj said that the leaders of the Gandhi family are bent on making Rahul Gandhi the national leader. It is a reality that Rahul Gandhi is the most unsuccessful, weak, irresponsible, careless and arrogant leader of the Gandhi-Nehru family.
CM Shivraj Singh said that Amrit Kaal is going on in the country, and Rahu Kaal of Congress is going on. He further said that the constitution runs the country, not the tongue. Congress has become a problem for the country, and Rahul Gandhi has become a problem for Congress. Where would Rahul be if he had not belonged to the Gandhi-Nehru family? Right now, only the MP has gone to the bungalow. If Congress tries to fight with the backwards, then one day, Congress will cease to exist. Congress has a history that it has ever respected Dalits and backward people.
Congress and Rahul Gandhi are neither apologising in the court nor in the House. Congress leaders say there should be a separate law for the Gandhi family. Congress should apologise to the OBC community. Rahul Gandhi should take out an apology tour across the country. I want to ask Congress whether the party considers Rahul Gandhi's statement correct.