Manipur: Army conducts flag march in violence-hit Imphal Valley
18 June, 2023 | Anupam Shrivastava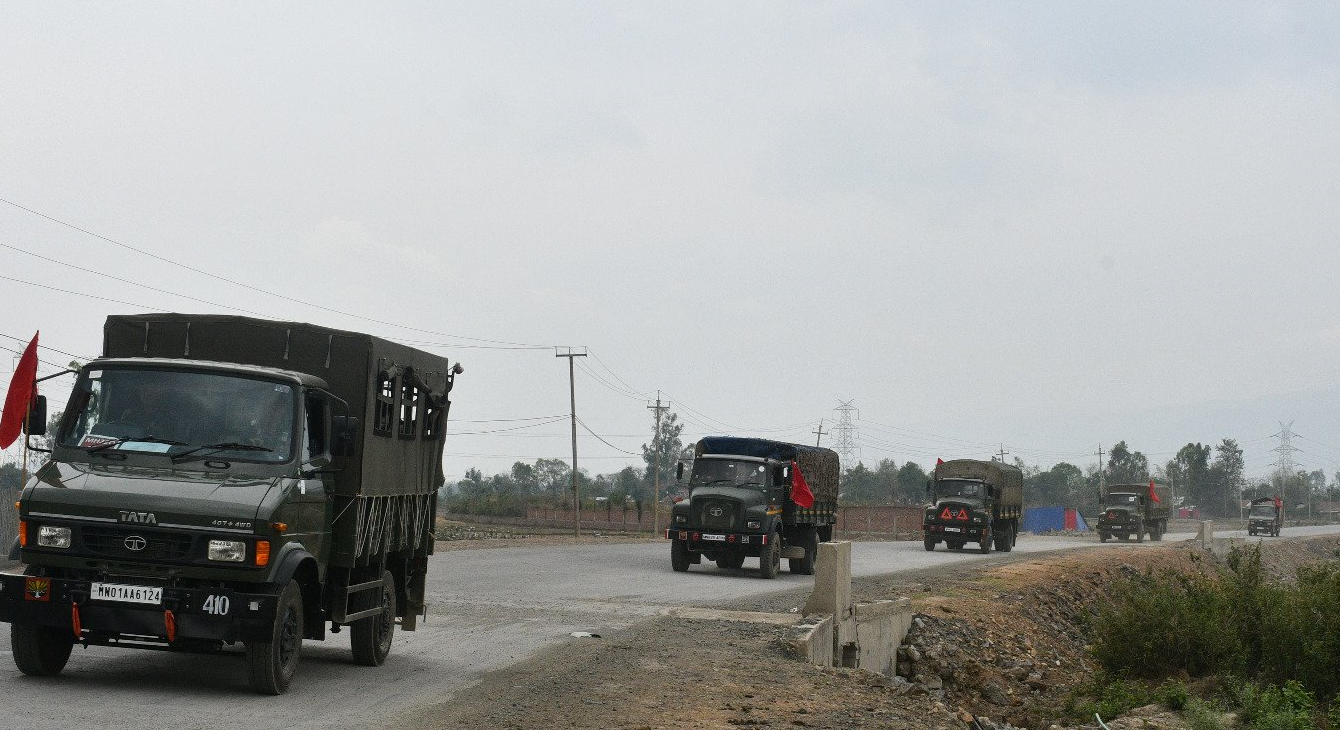 In the meantime, internet blackout in Manipur has been extended by the government until June 20.
A flag march was conducted by the Indian Army in the violence-torn neighbourhood in Imphal Valley.
In the meantime, authorities in the Imphal East district on Saturday decided to relax the curfew hours from 5 am to 5 pm on Sunday, June 18, to make it easier for the general public to buy necessities like food and medicine.
Khumanthem Diana Devi, the district magistrate for Imphal East, issued a circular which said, "Total public curfew under Section 144 CrPC, 1973 prohibiting the movement of any person outside their respective residences imposed in Imphal East District vide this Office Order dated 3rd May 2023 is hereby relaxed from 5 AM to 5 PM on 18th June 2023 except for the area for which the schedule is given below in order to facilitate the general public to purchase essential items including medicines and food supplies".
The Imphal River from Sanjenthong to Minuthong, the Hatta crossing to the RDS crossing, the Minuthong to Hatta crossing, and the RDS crossing to Sanjenthong are some of the areas where the curfew will be relaxed.
Section 144 was imposed in Manipur after clashes between Kuki and Meitei communities broke out on May 3
Clashes between the Kuki and Meitei communities broke out on May 3, leading to the Section 144 being implemented in Manipur. The ensuing violence resulted in the deaths of over 100 people and the displacement of thousands.
Authorities claim that on Friday, a mob vandalised the Bharatiya Janata Party (BJP) office in Thongju, Manipur. Fresh violence broke out in Manipur on Wednesday, leaving nine people dead and over ten others injured.
The state's internet blackout has been extended by the government until June 20. Miscreants attempted to set fire to Manipur minister Nemcha Kipgen's official residence in Imphal West on Wednesday. His house had some burn damage.
Clashes that broke out during a rally called by the All Tribals Students Union (ATSU) to protest the demand that Meiteis be added to the Scheduled Tribe (ST) list caused violence to erupt in Manipur on May 3.