"I appeal to all to end violence and live together peacefully as before": Manipur Chief Minister
15 August, 2023 | Gautam Thakral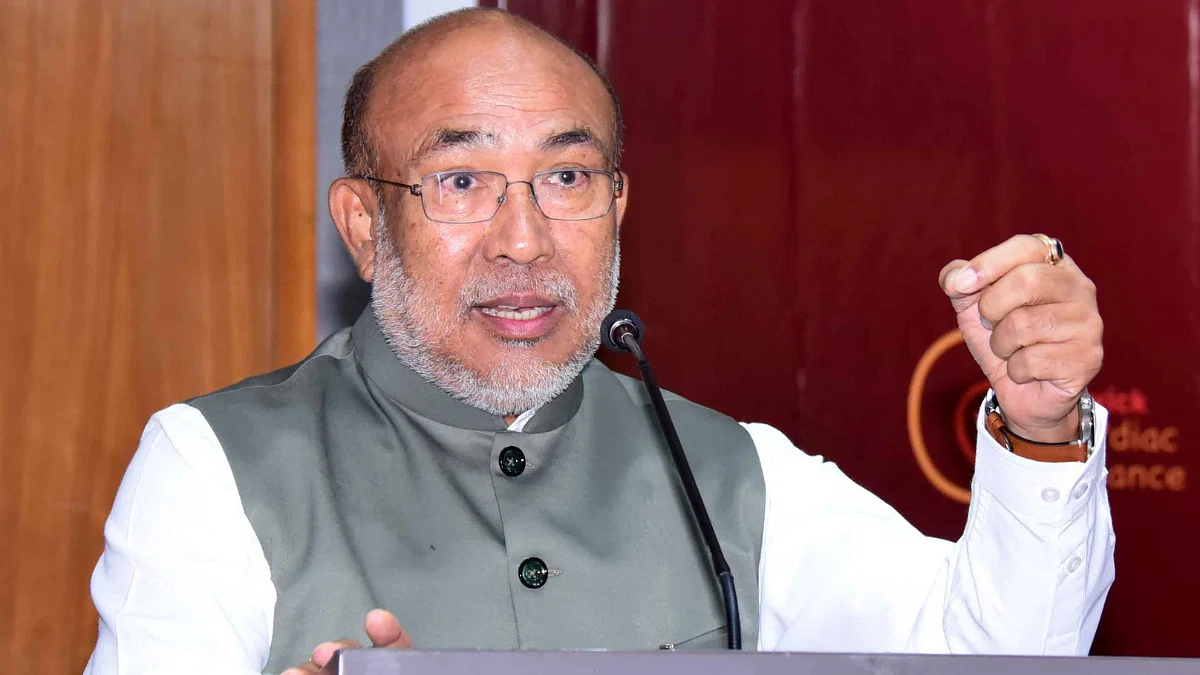 "I appeal to all to end violence and live together peacefully as before": Manipur Chief Minister
On the occasion of the 77th Independence Day, Manipur Chief Minister N Biren Singh on Tuesday appealed to people of the state "to end violence and live together peacefully as before."
He also called on the people of the strife-torn state to restore peace and normalcy.
"I wish you a very happy 77th Independence Day. I convey my message to the people of the state to restore peace and normalcy. I appeal to all to end violence and live together peacefully as before," Singh said after hoisting the National Flag at the First Manipur Parade Ground here.
Wishing a happy Independence Day, the CM said, "Let the National Flag be a symbol of unity, diversity and our unwavering commitment to a better future for every citizen".
Manipur is in the throes of ethnic clashes between Kuki and Metei communities since May 3.
Earlier in his Independence Day message on X, formerly Twitter, CM Biren wrote: "With utmost pride and dignity, I unfurled the tri-colour on the auspicious occasion of the 77th Independence Day, at my Secretariat. Today, as we unfurl our Nation's flag with pride, we honour the spirit of freedom that courses through our veins. Let this flag be a symbol of unity, diversity, and our unwavering commitment to a better future for every citizen. Happy Independence Day!"
"Happy 77th Independence Day to all my fellow countrymen. Amidst this vibrant mosaic, let's remember that our collective spirit transcends boundaries. It's the unity that binds us in times of triumph and trial alike. On this momentous occasion, let's salute the tricolour that unfurls a tapestry of dreams, resilience, and progress," he said in another tweet.
Prime Minister Narendra Modi made a plea for peace in conflict-torn Manipur on Tuesday while addressing his countrymen from the Red Fort's ramparts in the nation's capital on the 77th anniversary of Independence Day. He said that people all across the nation support the residents of the Northeast state.
"The whole country stands with the people of Manipur. Peace is the only way to resolve all disputes. The Centre and the Manipur government are making every effort to ensure that peace returns to the state at the earliest," PM Modi said.
He also took to his official handle on 'X' to greet countrymen on Independence Day.
"Best wishes on Independence Day. We pay homage to our great freedom fighters and reaffirm our commitment to fulfilling their vision. Jai Hind!," the Prime Minister wrote.
PM Modi was embraced by Rajnath Singh, the defence minister, and others upon his arrival at the Red Fort.
The 'Azadi Ka Amrit Mahotsav' festivities, which were started by Prime Minister Modi from Sabarmati Ashram in Ahmedabad, Gujarat on March 12, 2021, and would usher the nation into 'Amrit Kaal,' will come to a close on this year's Independence Day.
Also Read: IVF: In a first in India, Goa to give free IVF treatment in govt hospital
Catch all the Latest Business News, Breaking News Events and Latest News Updates on NewsX)