'Will not resign at this crucial juncture', says Manipur CM Biren Singh quelling resignation rumours
30 June, 2023 | Anupam Shrivastava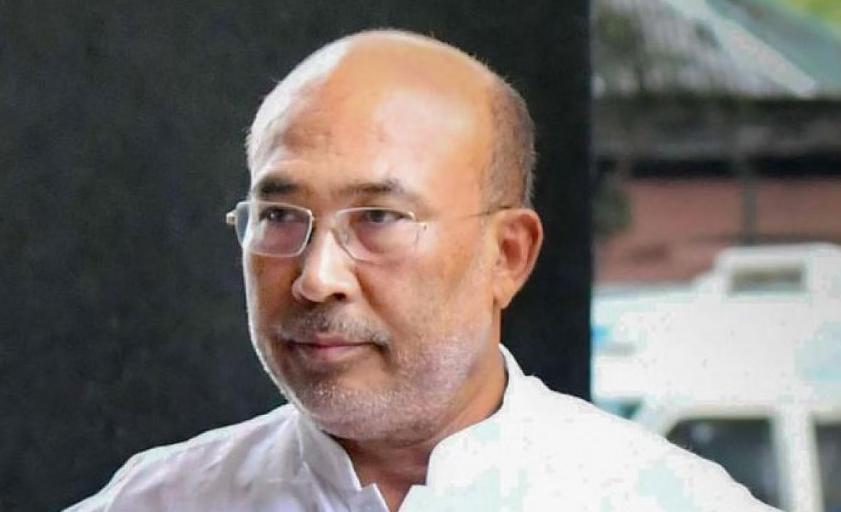 CM Biren Singh was on his way to resign when his convoy was blocked by his supporters and his resignation letter was torn by women standing next to him.
N Biren Singh, the chief minister of Manipur, denied rumours that he will step down from his position on Friday, claiming that it is "at this crucial juncture" to do so. "At this crucial juncture, I wish to clarify that I will not be resigning from the post of Chief Minister," CM Biren Singh took to Twitter for clarification on the issue amid ongoing speculation.
The opposition, notably the Congress, has often criticised the chief minister for the state's law and order condition. Since about two months ago, there has been ethnic violence in Manipur. Biren Singh's resignation has been asked by the state's Congress and a few organisations.
Manipur locals come in support of CM Biren Singh
To show their support for the Manipur Chief Minister, hundreds of ladies gathered earlier today close to his home. Additionally, the CM exited his Imphal home and waved to his supporters. He was reportedly going to see the state governor, which raised the possibility that he may step down from his position.
The letter, which was purportedly Chief Minister N Biren Singh's resignation letter and was torn apart by the women supporters standing next to him, was read aloud by MLA Leishangthem Susindro Meitei. They asked the Chief Minister not to quit. The CM also out from his Imphal home and waved to supporters.
"We do not want the CM to resign, he should not resign. He is doing a lot of work for us. We are giving support to the CM," a Manipur local told the media.
"We have been in a situation of turmoil for 2 months. We are looking for the day when the Govt of India and Manipur will resolve this conflict in a democratic manner. In such a situation if the Manipur CM resigns, how will the people live here? Who will lead us? He has been leading us from the beginning of the conflict. I do not want him to resign. We trust him" another Manipur local told.
Situation normal in most districts, tense in other areas with instances of shooting: Manipur Police
According to the Manipur Police, the situation is normal in most districts but tense in other areas with intermittent shooting occurrences during the previous 24 hours.
"Situation is tense in some places with sporadic incidents of firing during the last 24 hrs but normal in most districts. State Police and Central Forces are continuously conducting patrolling, flag marches and cordon and search operations in vulnerable areas both in the hill and valley districts," the official statement said.
A curfew remains in effect in some places, and internet services are still suspended across the state. The Union Home Minister visited the region and unveiled a number of initiatives to promote peace.
On May 3, over two months earlier, ethnic tensions erupted in the State following a protest march called by the All Tribal Students Union (ATSU) opposing the demand that Meiteis be included in the list of Scheduled Tribes (STs).