Manipur Government seeks explanation from Assam Rifles about 718 Myanmar illegals
25 July, 2023 | Gautam Thakral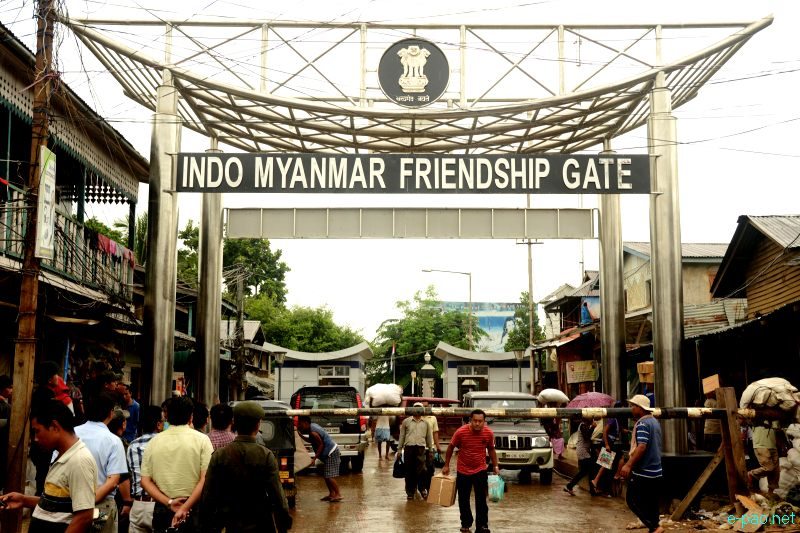 The Deputy Commissioner and the SP of Chandel have been instructed to oversee the implementation of the push-back, to record biometrics and photographs of all Myanmar nationals.
The Manipur Government mandated a comprehensive report from Assam Rifles on how the "refugees" were permitted to enter illegally in the state. Furthermore, the Manipur Government instructed Assam Rifles to "push back" the 718 Myanmar illegals.
Imphal: Amid the ongoing violence, Manipur witnessed yet another issue: it saw an influx of 718 Myanmar Nationals. These illegal immigrants – 209 Males, 208 females and 301 children entered the new Lajang Area in Chandel on July 22-23 due to the "ongoing clashes" at Khampat in the Chin State of Myanmar. Additionally, the Myanmar illegals are staying in 7 locations in the district – Lajang, Bonse, New Lajang, Yangnomphai, New Samtal, Yangnomphai Saw Mill, and Aivomjang, all villages along the Indo-Myanmar Border (IMB).
The Manipur government is reportedly worried that the illegal nationals who crossed into India may have taken weapons and ammunition with them.
Taking account of the matter, the Manipur Government asked Assam Rifles to push back the Myanmar Nationals and sought-after a comprehensive report as to how they entered the state without proper travel documents.
Take Strict Action Against Illegal Myanmar Nationals: Manipur Government
The Chief Secretary of Manipal, Vineet Joshi got in touch with Assam Rifles on Monday and said: "In connection with similar issues in the past, the State government had informed the Assam Rifles, being Border Guarding Force, to take strict action to prevent the entry of Myanmar nationals into Manipur on any ground without valid visa/travel documents as per the instruction of the Ministry of Home Affairs, Government of India."
"The state government views the fresh illegal entry of 718 refugees very seriously with utmost sensitivity as the same may have international ramifications more particularly given the ongoing law and order issues," the Manipur government said in a statement.
The Deputy Commissioner and the Superintendent of Police of Chandel have been instructed to oversee the implementation of the push-back and record biometrics and photographs of all such people.
Also Read: Telangana: 160 Tourists stranded at Mutyamdhara Waterfall Rescued
Catch all the Latest Business News, Breaking News Events and Latest News Updates on NewsX)