96 per cent population aware of PM Modi's 'Mann Ki Baat' programme: IIM Rohtak Report
24 April, 2023 | Pragati Singh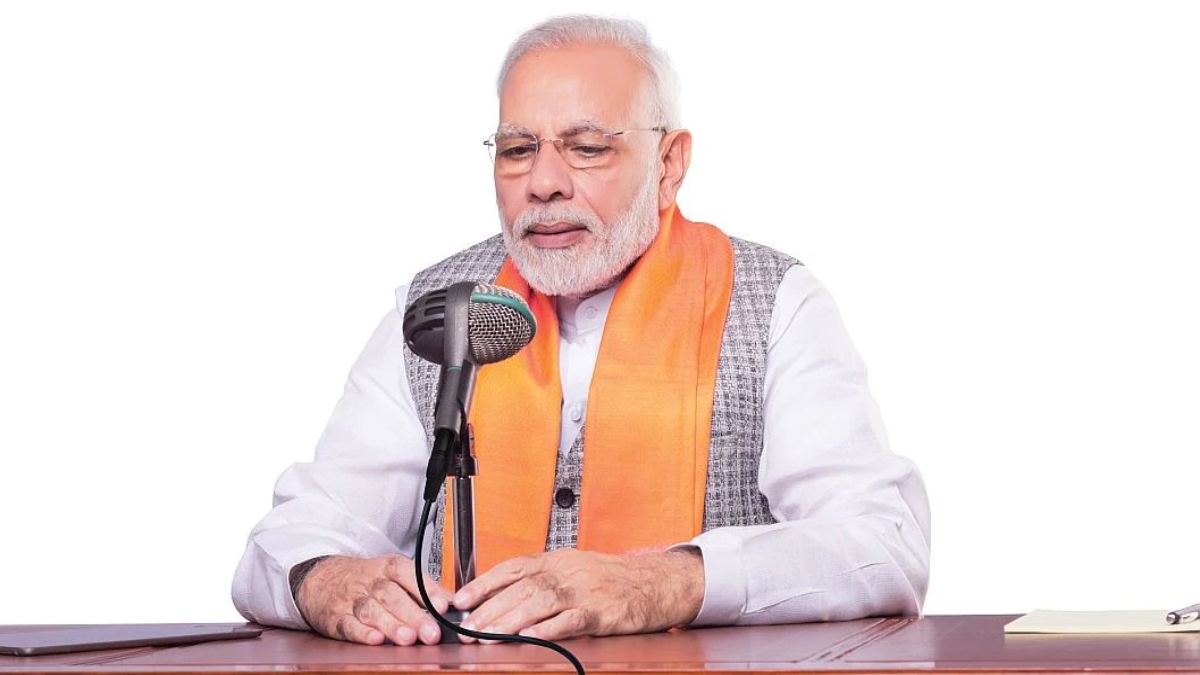 The monthly radio show Mann Ki Baat hosted by Prime Minister Narendra Modi is known to over 96% of the populace.
In a poll conducted by the Indian Institute of Management, Rohtak, it was shown that roughly 96% of the public had heard of the monthly radio programme Mann Ki Baat, which will air its 100th edition on April 30.
These data were found in a thorough investigation that IIM, Rohtak was contracted to do by Prasar Bharati. In a press conference, Gaurav Dwivedi, CEO of Prasar Bharati, and Dheeraj P. Sharma, Director of IIM Rohtak, presented the study's findings. The monthly radio show Mann Ki Baat hosted by Prime Minister Narendra Modi is known to over 96% of the populace.
According to a statement from the Ministry of Information & Broadcasting, the programme has reached 100 crore individuals who are aware of it and have tuned in at least once. Speaking further about the study's findings, Sharma noted that while 41 crores of viewers are irregular but have the potential to become regular viewers, 23 crore of them routinely tune in to the programme.
According to the survey, the "leader is knowledgeable," "sets emotional connection with the audience," "leader is powerful and decisive," "has sympathetic and empathetic approach," and directly engages with the citizens are cited as reasons for the popularity of PM's radio programme. Guidance is also cited as a reason for the trust the programme has built up.
The study attempted to evaluate the influence Mann Ki Baat has had on society over its 99 iterations to date. The majority of listeners have learned how governments function, and 73% of them are upbeat and believe the nation will advance, according to the statement.
In response, 58% of listeners stated that their living conditions had improved, and 59% said they now had more faith in the government. According to the study, 60% of respondents expressed enthusiasm in working for nation-building, and 63% of respondents said their approach to the government has changed for the better. These statistics give an indication of how people generally feel about the government.
According to the report, viewers are split among three platforms, with 44.7% watching on TV and 37.6% using a mobile device to access the programme. 62% of respondents between the ages of 19 and 34 preferred watching the programme on a TV over listening to it, indicating that viewing it is preferable over hearing to it.
With 65% of the audience choosing Hindi above any other language, Hindi dominates Mann Ki Baat listeners, while English comes in second with 18%.
Director Dheeraj Sharma provided information about the demographics of the respondents, noting that a total sample size of 10003 people was used for the study, of which 60% were men and 40% were women.
This population was distributed over 68 different occupational categories, with the informal and self-employed sector accounting for 64% of the population under study.
Sharma further said, "Data was collected from North, South, East, and West regions of India using snowball sampling with approximately 2500 responses per zone, through a psychometrically purified survey instrument."
In addition to 22 Indian languages and 29 dialects, Gaurav Dwivedi informed the audience that Mann Ki Baat is also broadcast in 11 other languages, omitting English, including French, Chinese, Indonesian, Tibetan, Burmese, Baluchi, Arabic, Pashtu, Persian, Dari, and Swahili. More than 500 All India Radio broadcast centres, according to him, are airing the Mann ki Baat.
Going into the reasoning behind the study's commission, Dwivedi said that occasionally there was a thinking that we should collect more comprehensive input regarding the entire programme and not only for specific episodes.
He added that traditional media does not always provide easy access to digital sentiment on Mann Ki Baat due to some restrictions. On April 18, 2022, IIM Rohtak was given the responsibility of the survey in light of this perspective.
Prime Minister's Mann Ki Baat, a well-liked All India Radio programme, began on October 3, 2014, and is carried on the whole AIR and DD network on the last Sunday of the month at 11 AM.