Breaking Barriers and Defying Expectations: The Entrepreneurial Milestones of Master Aryen Suresh Kute
25 July, 2023 | Anupam Shrivastava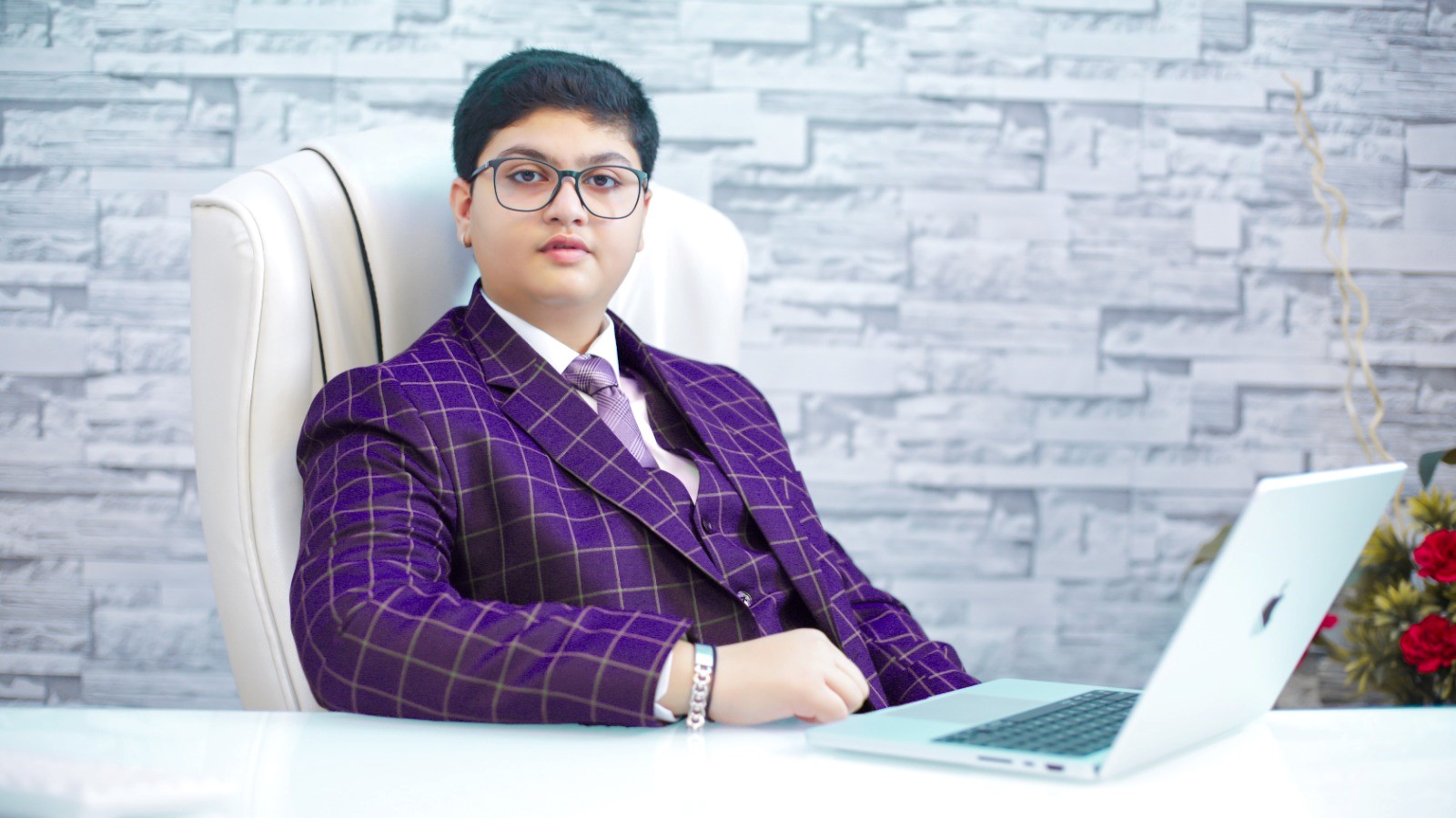 Gaming prodigy, Master Aryen Suresh Kute, is a global sensation. His engaging mobile games have won numerous awards, captivating audiences of all ages worldwide.
Master Aryen Suresh Kute, a young entrepreneur, has made a significant impact in the gaming industry by establishing his own gaming company, OAO INDIA. Currently, in 10th standard, he has already achieved several milestones and received numerous prestigious awards for his work in the gaming industry. As the Founder and CMD of OAO INDIA, Master Aryen Suresh Kute's vision is to create entertaining and engaging mobile games for diverse ages, globally.
His entrepreneurial journey began when he decided to turn his passion for gaming into a business. Even though Master Aryen Suresh Kute's parents were initially concerned about his extensive gaming habits, his unwavering determination led him to overcome their resistance. With the unconditional backing of his parents, Master Aryen Suresh Kute founded OAO INDIA with a clear goal in mind: to develop incredible and enjoyable games that can be played by people of all diverse age groups worldwide.
Within a year, Master Aryen Suresh Kute had built a robust infrastructure and assembled the most talented individuals from the gaming industry.
Master Aryen Suresh Kute's resolve and relentless efforts have yielded fruitful results, and he has achieved many enviable milestones. He is the recipient of many prestigious awards, such as The Leader Behind an Admirable Company 2022 Award, 40 Under 40 Most Influential Leaders 2021-22 (International), The Economic Times Most Influential Leaders 2022 Award, The Best Leadership Of The Year 2022 Award, Youth Icon in Gaming and Web development 2022 (Dubai), Sakal Yuva Sanman Award 2022 , Lokshahi Pune Ratna 2021 Award, Most Innovative Younger Entrepreneur 2021, Globoil Youngest Achiever Of The Year 2021 and Youngest Entrepreneur Award 2019.
Master Aryen Suresh Kute's future plans for OAO INDIA are to establish a solid user base globally, maintain a steady flow of revenue, and work on big projects, such as multiplayer 3D games and exploring different genres of games. His long-term goal is to create a stellar reputation in the global market, launch new games, expand the customer base, migrate to new technology platforms, and adapt new tools to develop entertaining and engaging games.
In an interview, Master Aryen Suresh Kute said, "I want to create games that are not only entertaining but also educate and inspire people. I want people to have fun while learning something new. With OAO INDIA, my team and I are dedicated to creating games that leave a lasting impression on our players."
Master Aryen Suresh Kute's responsibilities as the Founder and CMD of OAO INDIA include aligning all actions and decisions with The Kute Group's Vision "Keeping Mankind Happy," overseeing the strategic direction of the company, navigating the team through unprecedented challenges, maintaining a constant influx of revenue, focusing on the company's growth and success, establishing an innovation-based working culture, aligning the team with short-term and long-term objectives, and leading and motivating employees to develop a high-performing team.
Master Aryen Suresh Kute's journey echoes that age holds no bounds in the realm of entrepreneurship. With diligent endeavors, individuals can attain their aspirations and leave an indelible mark in their respective fields.
Master Aryen Suresh Kute's contributions to the gaming industry have already positioned him as a youthful trailblazer, and with his forthcoming ventures for OAO INDIA, he is poised to achieve remarkable milestones, propelling the industry to new heights.
Master Aryen Suresh Kute, a rising star in the gaming field, has solidified his position as a key player in the industry. His mission to develop fun and captivating mobile games that can be enjoyed by people of all ages worldwide has already garnered him multiple awards and notable achievements.