Maui's Emergency Chief Resigns, Cites Health Reasons after Defending Siren Silence amid Fatal Wildfires
18 August, 2023 | Anamika Singh Parihar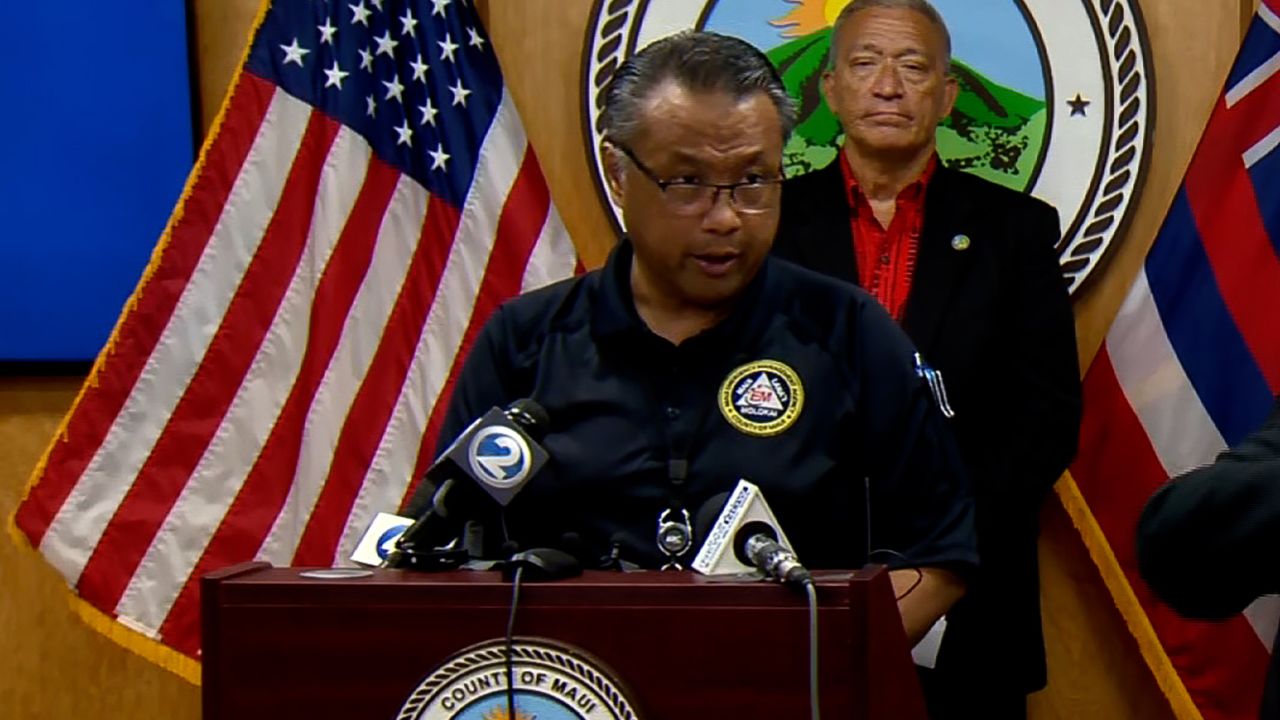 Maui emergency agency head resigns due to health issues
The head of Maui's emergency management agency has stepped down, citing health issues, according to an announcement from Maui County on Thursday. This decision follows his defense, a day earlier, of the island's siren system's lack of activation during the deadliest wildfire in over a century in the United States.
Herman Andaya, the Administrator of the Maui Emergency Management Agency, has resigned with immediate effect, as stated by the county.
The wildfires that began on August 8 have resulted in a death toll of at least 111 individuals, including children, primarily in the vicinity of Lahaina town on the western coast of Maui. Officials have indicated that a significant portion of the scorched area still requires thorough search efforts.
According to a representative from the Hawaii Emergency Management Agency, it was confirmed last week that there were no efforts made to activate Maui's comprehensive 80-alarm outdoor siren system, which is part of a larger statewide network, while the fatal fires continued to spread on August 8th.
"Given the gravity of the crisis we are facing, my team and I will be placing someone in this key position as quickly as possible, and I look forward to making that announcement soon," Maui County Mayor Richard Bissen said.
During a press briefing on Wednesday, Andaya was questioned if he felt remorse for not activating the alarms. Andaya stated that "I do not," telling reporters he worried that if they had sounded, many residents would've gone inland and "would have gone into the fire."
Later that same day, US Senator Mazie Hirono from Hawaii criticized Andaya's response, deeming his evaluation of the situation and his statement of not feeling remorse for his decision as "premature."
Before the announcement of Andaya's resignation, State Senator Angus McKelvey, who represents the ravaged town of Lahaina and suffered the loss of his own home in the fires, strongly criticized Andaya's reaction, considering it to be "offensive."
"I've heard the line that 'people would have panicked and ran up to the mountains because it's a tsunami siren.' … It's insulting to think that people would be that clueless, that they wouldn't know that sirens blasting was because of the fire," McKelvey told CNN on Thursday. "These are not tsunami sirens. They're disaster sirens."
Herman Andaya, the former chief of Maui's emergency management agency, addressed a press conference earlier this month, prior to his resignation on August 17.
The reasons behind the non-usage of the siren system remain unclear, with various explanations emerging about the lack of activation. In conversations with CNN, Green mentioned that certain sirens were malfunctioning.
The governor has requested the state attorney general to examine both the fire incident and the officials' response, including the absence of siren activation.
The count of residents whose whereabouts are unknown is "likely still exceeding 1,000," Green informed CNN on August 16.
Search teams are anticipated to continue sifting through the remains of over 2,000 homes and businesses destroyed by fire for several days, as stated by the police chief. Some team members are persevering in their search efforts despite significant personal loss.
Also Read: Helicopter Crash Kills 12 Nigerian Troops During Evacuation Mission
Catch all the Latest Business News, Breaking News Events and Latest News Updates on NewsX)