Meghalaya Chief Minister Stuck As Protestors Attack Mini Secretariat With Stones in Tura
25 July, 2023 | Anupam Shrivastava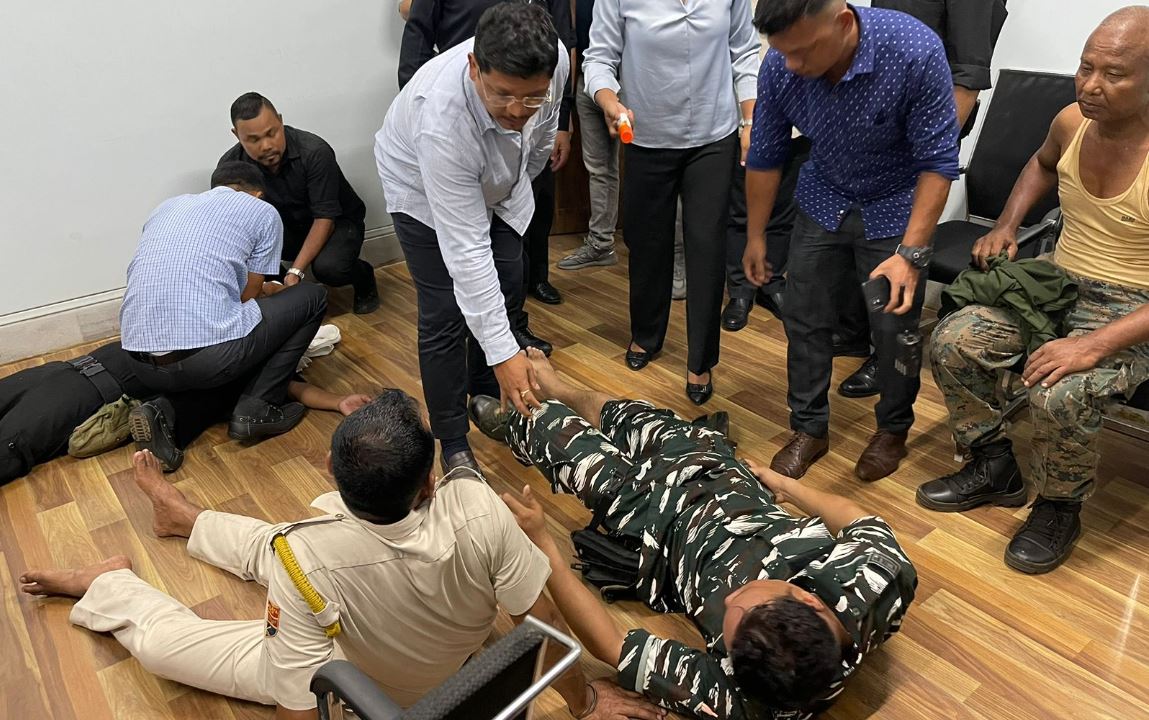 Meghalaya CM Conrad Sangma was chairing a meeting at the secretariat which ended at 6 pm when the stone pelting started by protestors.
Meghalaya Chief Minister, Conrad Sangma, PHE Minister Marcusie Marak, prominent state officials, and leaders of the ACHIK-led protest movement were all confined to the Mini Secretariat in Tura on Saturday, July 22, as a result of an attack by protestors.
Thousands of demonstrators threw stones at the secretariat, and at least five police officers were hurt. After the incident, the officials announced a night curfew with immediate effect in Tura.
Cm Sangma promised Rs.50000 for the injured police personnel and also assured that all their medical expenses will be borne by the Meghalaya state government.
An ambulance on the site of the protest was damaged as well as a fire in the pandal where the demonstration was staged was also brought on by the violence. Police officers and CRPF members arrived in significant numbers, but the use of tear gas didn't seem to have much of an impact.
Protestors Were Demanding Tura As Winter Capital When They Attacked Meghalaya CM
The violence was caused by over a thousand "vested interest" people. ACHIK has gone on a 13-day hunger strike in protest of the demands that Tura be designated as the Winter Capital and that the Garo community's backlog of unfilled jobs be cleared. It is unknown what sparked the violence that confined the chief minister to his office.
Reportedly, Meghalaya CM Conrad Sangma presided over a meeting at the secretariat which begin at 3:30 pm and was concluded by 6 pm after working out on a partial solution. But just before the meeting was over, an outrage erupted in the premises with demonstrators chanting slogans and rubbishing the current NPP-led administration.
NGO members were asked to speak to the agitating groups, but organizers claimed they were not aware of most of the groups and their words were not being heard. The CM was trapped within the premises when the violence began, and at least three policemen, one policewoman, and a woman home guard were injured during the violence.
CM in conversation with the media stated that he is looking after the matter, the situation is improving and normalcy is to resume soon.