"Misinformation was spread about HAL": PM Modi slams Opposition 'falsehoods' against govt
6 February, 2023 | Pragati Singh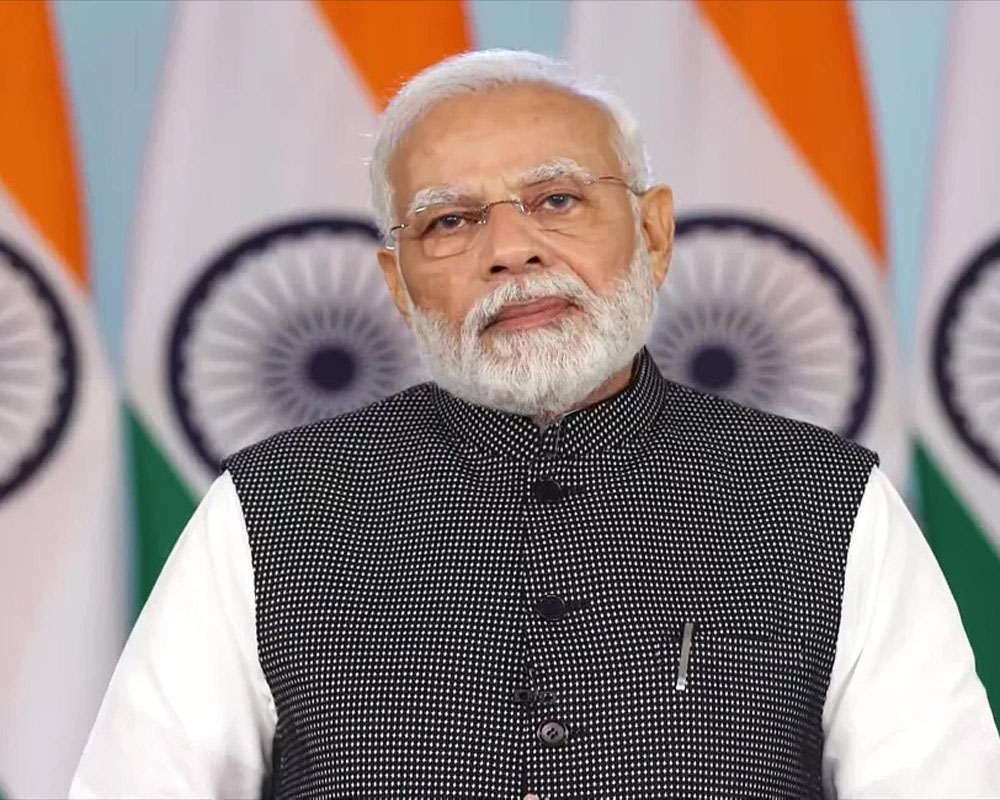 Modi lashed out at the Opposition on Monday for spreading'misinformation' about Hindustan Aeronautics Limited.
Prime Minister Narendra Modi lashed out at the Opposition on Monday for spreading'misinformation' about Hindustan Aeronautics Limited (HAL) in the past, saying multiple false claims were levelled against the government while precious working hours in Parliament were wasted.
In the run-up to the 2019 general elections, PM Modi's words were seen as a veiled allusion to the Opposition's claims of wrongdoing in the Rafale jet deal. According to reports, HAL was not included in the contract for the manufacture of fighter planes for the Indian Air Force. The Congress had claimed that the Centre had put pressure on Dassault Aviation, a French company, to drop HAL as its strategic offset partner.
The Congress has also questioned the administration about the offset partners for the Indian production of 108 Rafale combat planes. However, the Supreme Court dismissed the petitions against the Rafale purchase in 2018 and also denied a review of its earlier decision in November 2019.
Invoking the assertions of the Congress, Prime Minister Modi stated on Monday that the growing strength of HAL will aid in the identification of individuals who made false accusations.
"We strengthened the working of the public sector defence companies in the last 8 years and also opened the doors for the private sector. We are seeing its benefits in HAL as well. Misinformation was spread about HAL and many false allegations were levelled against our government. A conspiracy was hatched to provoke people against the government in the name of HAL," PM Modi said while inaugurating a HAL helicopter factory in Karnataka's Tumakuru on Monday.
PM Modi also mentioned previous Parliamentary sessions that were disrupted by the Opposition's demand for a Joint Parliamentary Committee investigation into the Rafale agreement. "Many working hours of Parliament were wasted over it. Falsehood loses and truth always prevails. No matter how big the falsehood or how often it is said or whoever says it, the truth always shines through. HAL's helicopter factory and its rising strength will unmask those who levelled such false allegations. HAL is boosting Atmanirbharata ( self-reliance) in defence," PM Modi said.
The Congress had previously alleged that the previous UPA administration had negotiated the acquisition of one Rafale fighter aircraft, including technology transfer, for Rs 526.10 crore after a bidding for 126 aircraft. Later, the BJP-led administration secured a contract to acquire 36 Rafale planes off the shelf.