Kerala: Dressed in 'Mundu', PM Modi holds roadshow in Kochi
24 April, 2023 | Pragati Singh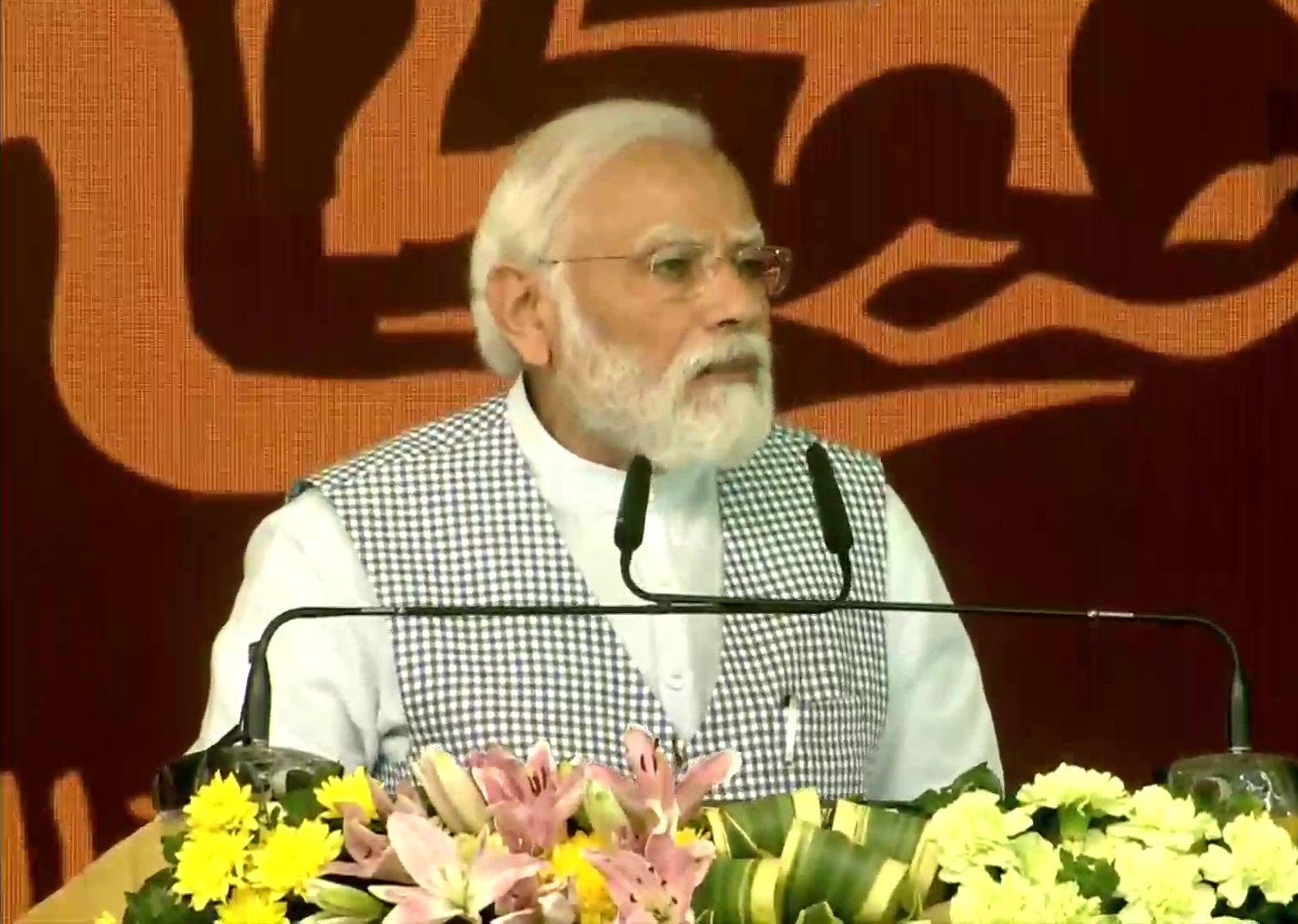 The roadshow was unlike Modi's previous roadshows, where he usually rides in an open-top vehicle.
On Monday, Prime Minister Narendra Modi, who arrived in Kerala for a two-day visit, held a mega roadshow in Kochi. PM Modi walked through the streets of Kochi dressed in traditional Kerala attire. People lined up on both sides of the street to cheer on the Prime Minister. They also showered him with flower petals. PM Modi was also seen shaking people's hands. After more than 15 minutes of walking, security personnel escorted him to an SUV.
The roadshow was unlike the PM's previous roadshows, where he usually rides in an open-top vehicle. PM Modi's roadshow in Kerala is being interpreted as a show of strength in the southern state, where the Bharatiya Janata Party (BJP) is hoping to make inroads ahead of the general elections next year.
During his visit to Kerala, the Prime Minister will lay the groundwork for and inaugurate projects worth more than Rs 3200 crore. On Tuesday, he will launch Kerala's first Vande Bharat Express between Thiruvananthapuram and Kasargod from Thiruvananthapuram Central Station.
The train will travel through 11 districts, including Thiruvananthapuram, Kollam, Kottayam, Ernakulam, Thrissur, Palakkad, Pathanamthitta, Malappuram, Kozhikode, Kannur, and Kasargod, according to the Prime Minister's Office (PMO).
The Prime Minister will dedicate the Kochi Water Metro, a one-of-a-kind project that connects ten islands around Kochi with the city via battery-powered electric hybrid boats. Apart from the Kochi Water Metro, the Prime Minister will also dedicate the rail electrification of the Dindigul-Palani-Palakkad section.
During the event, the Prime Minister will also lay the groundwork for a number of rail projects, including the redevelopment of Thiruvananthapuram, Kozhikode, and Varkala Sivagiri railway stations, as well as the comprehensive development of the Thiruvananthapuram area, including Nemon and Kochuveli, and the increase of the sectional speed of the Thiruvananthapuram-Shoranur section.
PM Modi will also lay the groundwork for the Digital Science Park in Thiruvananthapuram. The Digital Science Park is envisioned as a key research facility for industry and business units to collaborate with academia to develop digital products and services. According to the PMO statement, the Digital Science Park, as a third-generation Science Park, will house common facilities to support the development of products in the area of Industry 4.0 Technologies such as AI, data analytics, cyber security, smart materials, and so on.
The cutting-edge basic infrastructure will enable high-end applied research by industries and product co-development in collaboration with universities. The initial investment for Phase-1 of the project is estimated to be around Rs 200 crore, with a total project outlay of around Rs 1515 crore.