'Modi' surname case: Patna HC stays trial court order against Rahul Gandhi
25 April, 2023 | Vaishali Sharma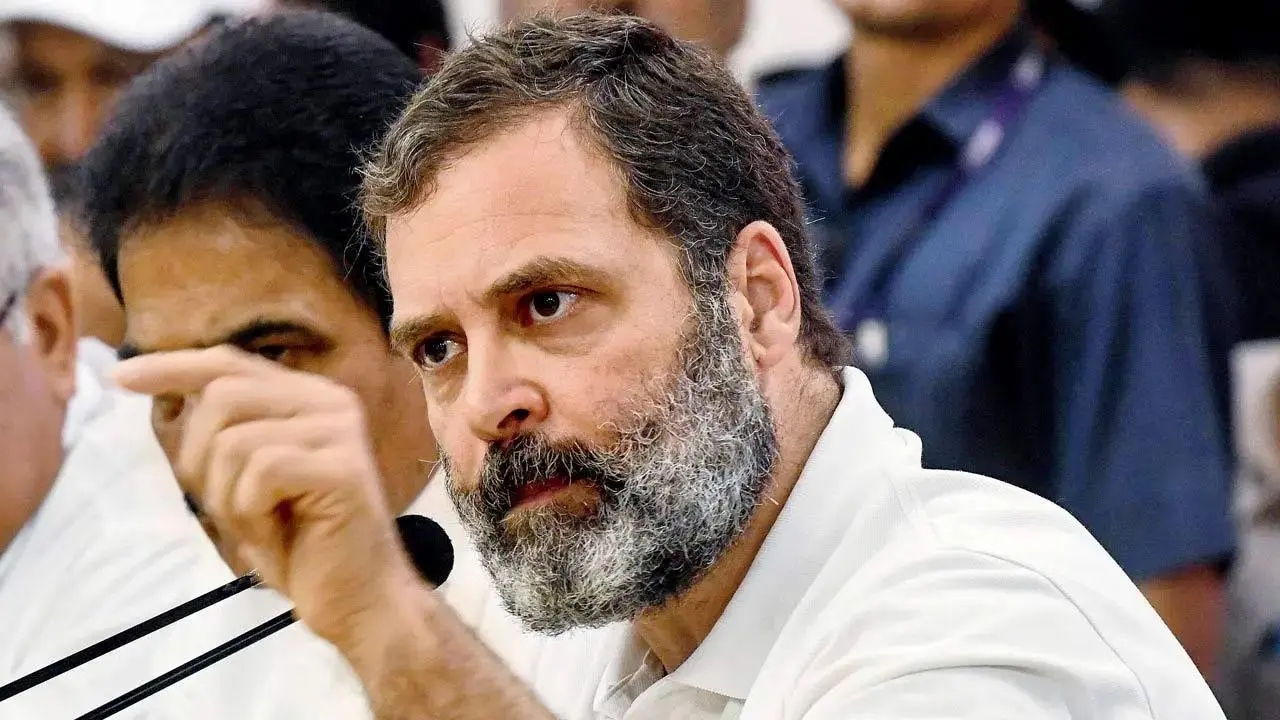 The lower court's ongoing procedures in this case will be suspended until the next hearing date.
Rahul Gandhi, the head of the Congress, received respite from the Patna High Court on Monday, staying the trial court's ruling in the "Modi surname" case. Rahul Gandhi's attorney, Ansul, argued that the current prosecution in this state for the same offence cannot move forward once the petitioner has been tried and found guilty by the lower court below in Surat (Gujarat) for the same offence — for his public statement on the surname "Modi" — by the lower court below.
The attorney further argued that the question of whether the petitioner's prosecution is forbidden under Section 300 of the Cr.P.C. was not taken into consideration because the judgement of the Jharkhand High Court was rendered considerably earlier than the petitioner's conviction by the Surat court.
Justice Sandeep Kumar took note of the arguments and on Monday set the case for further hearing on May 15, 2023. The lower court's ongoing procedures in this case will be suspended until the next hearing date.
A lower court in Patna had previously ordered the Congress leader to show up and argue his case in relation to a petition Sushil Kumar Modi, a former deputy chief minister of Bihar, had filed against him in 2019 over the latter's allegedly offensive remark about the surname "Modi."
In relation with the same comment, Rahul made another incident in Kolar, Karnataka, in 2019, during the Lok Sabha election campaign.
Rahul petitioned the Patna High Court for a ruling for the lower court order to be revoked.
Another attorney for the Congress leader, Virendra Rathore, said they had filed a quashing motion, arguing that since the case is currently being heard in Surat court, another trial in the same case cannot be held there.
"We had filed a quashing petition. When a matter is already under trial in Surat court then there cannot be another trial in a different court in the same matter. This is illegal," he said, adding, "The next hearing is on May 16 and all lower court proceedings have been stayed till then. The court accepted Rahul Gandhi's plea and gave him relief. Now, he will not have to appear in the lower court in Patna," said Rathore.
In the meantime, on April 20, the Surat court denied Rahul's motion, in which the Congressman asked for a stay of execution in the criminal defamation case from 2019 involving the 'Modi' surname comment.
The Congress leader was granted bail earlier this month on April 3 by the Surat Sessions Court after he had appealed his conviction in the case.
In a criminal defamation case brought by BJP MLA Purnesh Modi, a lower court in Surat sentenced Wayanad, Kerala, resident Rahul, a Lok Sabha MP, to two years in prison on March 23 under sections 499 and 500 (defamation) of the Indian Penal Code (IPC).