Modi-Biden Bilateral Talks Set to Propel GE Jet Engine Deal and Civil Nuclear Tech Cooperation
8 September, 2023 | Anupam Shrivastava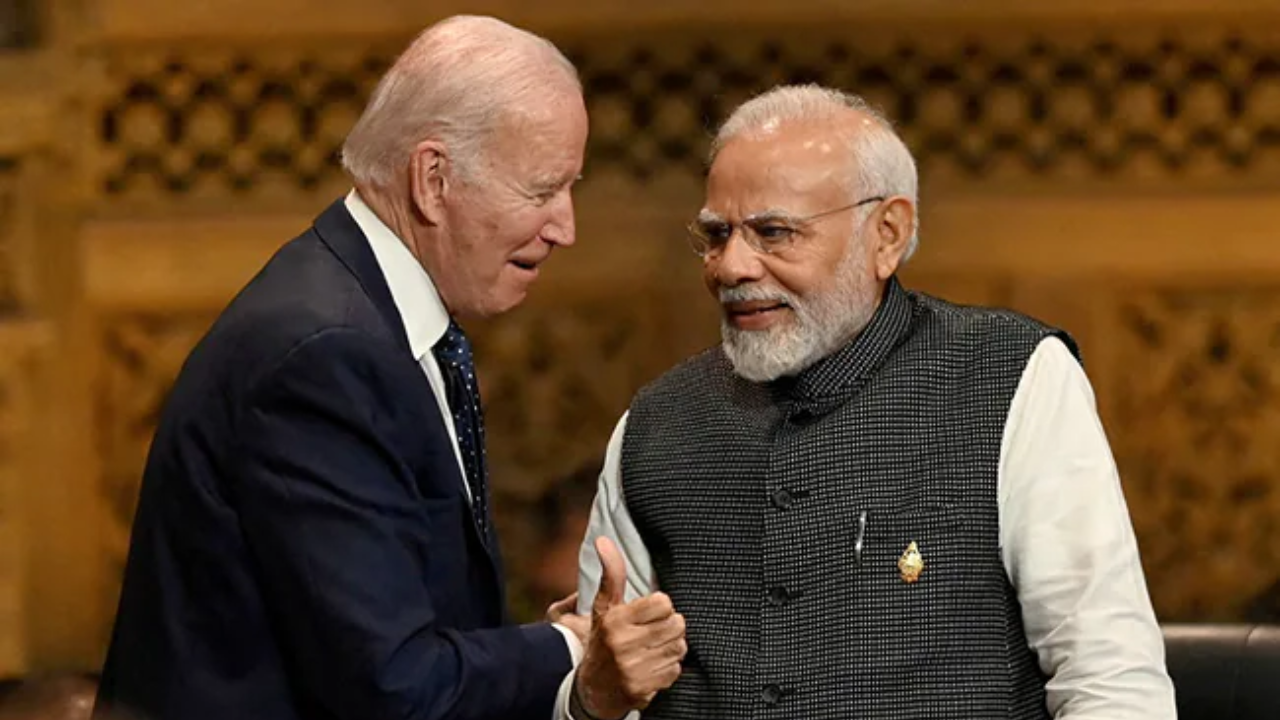 US President Joe Biden on Thursday departed for India from Washington DC to attend the G20 Summit.
US President Joe Biden and Prime Minister Narendra Modi are poised to make substantial progress in discussions regarding the GE jet engine deal and civil nuclear technology during their upcoming bilateral talks, as reported by National Security Advisor Jake Sullivan in a Reuters article.
Earlier this year, US-based General Electric (GE) revealed that it had entered into an agreement with Hindustan Aeronautics Limited (HAL), the government-owned aerospace and defense manufacturing firm, to jointly manufacture jet engines in India to propel fighter jets for the Indian Air Force.
Departing from Andrews Air Base on Thursday, President Biden embarked on his journey to attend the 18th G20 Summit, which will be held at the state-of-the-art Bharat Mandapam Convention Centre in Pragati Maidan, New Delhi.
GE, a US-based corporation, initiated the technology transfer to India for the domestic production of jet engines in April this year. This agreement encompasses the potential collaborative production of GE Aerospace's F414 engines in India, a crucial component of the Indian Air Force's Light Combat Aircraft Mk2 program.
The accord further reinforces GE Aerospace's earlier commitment to manufacture 99 engines for the Indian Air Force as part of the LCA Mk2 program. Moreover, GE is set to continue its partnership with the Indian government for the AMCA Mk2 engine program.
On the commercial front, Air India made a significant announcement regarding the largest-ever procurement by an Indian airline of aircraft, including 400 single-aisle and 70 twin-aisle planes equipped with engines manufactured by GE and CFM International, a joint venture equally owned by GE and Safran Aircraft Engines. This monumental deal, ranking among the top global agreements, signifies the resurgence of the commercial aviation sector following years of disruption caused by the Covid-19 pandemic.
Additionally, GE disclosed agreements that further enhance the company's investment in India's military sector. HAL remains responsible for assembling the GE F404 family of engines, which have powered every generation of the Tejas, the light combat aircraft (LCA) stemming from that initiative.
US President Joe Biden to arrive in the evening, to be received by General VK Singh
Earlier, US President Joe Biden departed for India from Washington DC on Thursday to attend the G20 Summit. He will be arriving at the Palam Airport at 6:55 pm Indian Standard Time and will be received by General VK Singh.
Before his departure to India, President Biden shared on his social media platform, "I'm headed to the G20 – the premier forum for international economic cooperation – focused on making progress on Americans' priorities, delivering for developing nations, and demonstrating our commitment to the G20 as an effective forum."
Also Read: Arrival of Global Leaders in India begins, Various Ministers Set to Receive Dignitaries
Catch all the Latest Business News, Breaking News Events, and Latest News Updates on NewsX