"Congress has history of appeasement of terror, terrorists": PM Modi in Karnataka
2 May, 2023 | Pragati Singh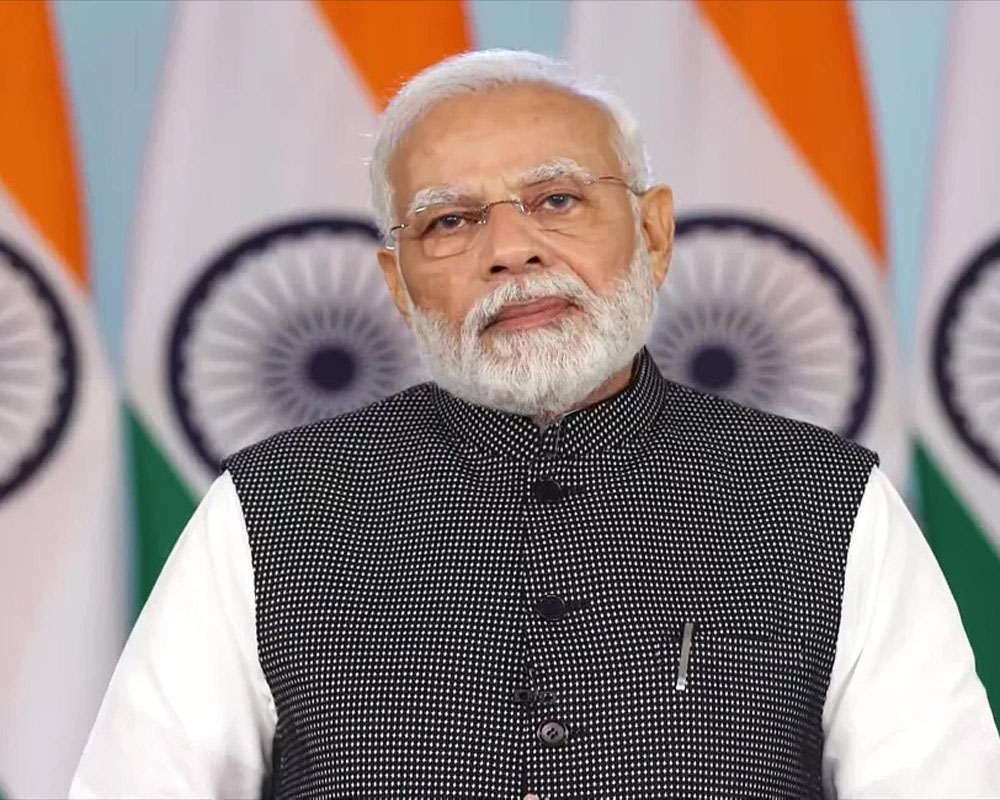 Congress has a history of appeasement of terror and terrorists.
Prime Minister Narendra Modi slammed Congress on Tuesday over the subject of security, saying the party has a "history of appeasing terrorists." Unlike the Congress, which left Karnataka "at the mercy of terrorists," the Prime Minister stated that the Bharatiya Janata Party has "broken the back" of terror and appeasement. The Prime Minister was speaking at an election campaign rally in Chitradurga ahead of the Karnataka Assembly elections on May 10.
Referring to the 2008 Batla House encounter, in which two terrorists were gunned down by a police team in their rented address in Delhi's Jamia Nagar, the Prime Minister made an apparent dig at then-Congress chief Sonia Gandhi, saying she had "teary eyes" after learning of the terrorists' deaths.
"Congress has a history of appeasement of terror and terrorists. When the Batla House encounter took place in Delhi, then the biggest leader of Congress had teary eyes after getting the news of the terrorists' killings. When surgical strike and air strike happened," Congress questioned the capability of the forces of the country.
"You have seen in Karnataka how Congress has promoted terror. Congress had left Karnataka at the mercy of terrorists. It is the BJP which has broken the back of terror and has stopped the game of appeasement," the prime minister said.
PM Modi also "warned" the people of Karnataka about the impending elections, which are being contested separately by the Congress and the JD(S), saying that both parties are united by "their heart and deed."
"I want to caution you. The people of Karnataka have to beware of both Congress and JDS. They are two separate parties only to show, but they are one by their heart and deed. Both are dynastic, both promote corruption, and both do divisive politics to divide society. The development of Karnataka is not the priority of both parties," he said.
The Prime Minister stated that the "double-engine government" must be restored and that the state must be transformed into a "driving force" of a developed India.
"We have to make Karnataka a driving force and growth engine of a developed India. For accomplishing this, we need to bring back to power, the Double-Engine Government. The BJP has announced a good vision document that has a roadmap to make Karnataka the number one state in the country. It has a blueprint of modern infrastructure, and has impetus on the women empowerment," he said.
Meanwhile, the prime minister experimented with a traditional drum instrument. Karnataka Assembly elections will be held on May 10, with vote counting taking place on May 13.