After Cabinet Expansion, MP CM Shivraj Singh Chouhan Gives Charge To Cabinet Ministers
31 August, 2023 | Anupam Shrivastava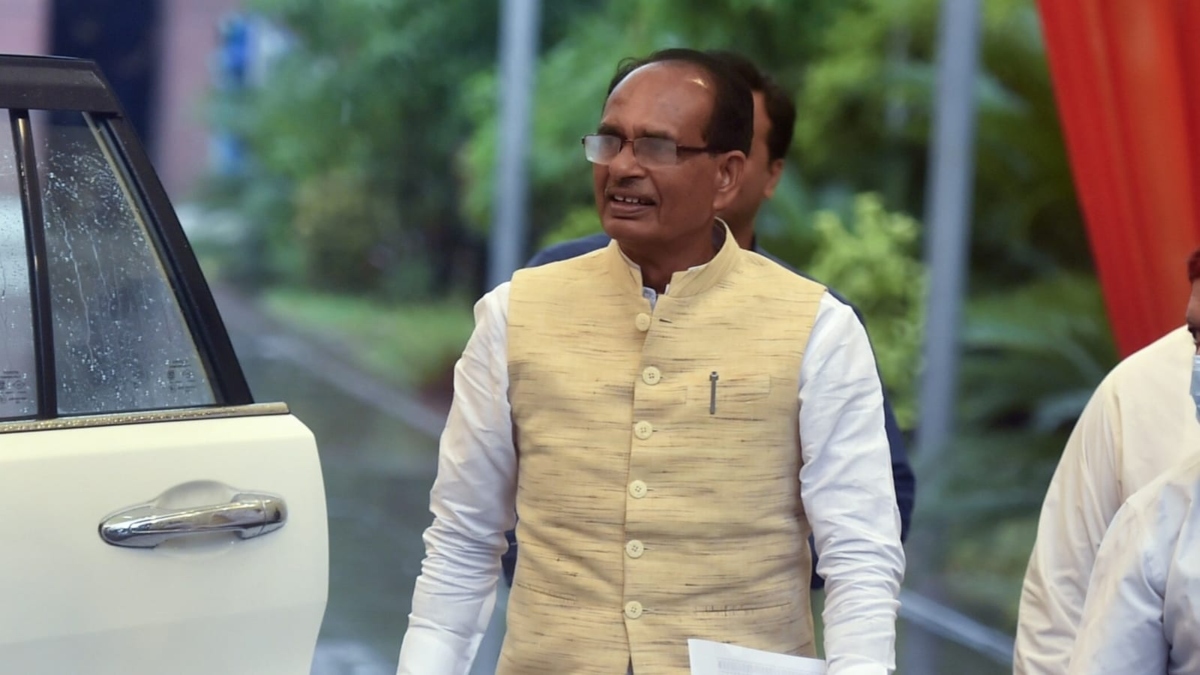 Longest-serving CM of Madhya Pradesh, Shivraj Singh Chouhan, in his fourth term, strategically expands the cabinet to balance regional aspirations and caste representation ahead of state polls.
In preparation for the upcoming elections in Madhya Pradesh later this year, Chief Minister Shivraj Singh Chouhan has entrusted the responsibilities to the three recently appointed ministers following a cabinet expansion on Wednesday. The newly appointed ministers, namely Rajendra Shukla, representing Rewa, Gauri Shankar Bisen, hailing from Balaghat, and Rahul Singh Lodhi from Khargapur, have been given specific portfolios.
CM Shivraj Singh Chouhan has designated Gauri Shankar Bisen with the role of overseeing the Narmada Valley Development Authority (NVDA). Rajendra Shukla has been assigned the responsibilities of Public Health Engineering and Public Relations. Meanwhile, Rahul Lodhi, holding the position of Minister of State, will independently oversee Cottage and Village Industries as well as the Forest portfolio.
This expansion of the cabinet occurred after Chief Minister Shivraj Singh Chouhan's previous cabinet expansion on August 26. During a ceremony at the Raj Bhavan, the three new MLAs took their ministerial oath. Prior to this expansion, the state's ministry consisted of 31 members, including the Chief Minister. According to constitutional norms, the cabinet size can increase to 35, which amounts to 15 percent of the Madhya Pradesh Assembly's strength, currently comprising 230 members. The last expansion of Shivraj Chouhan's cabinet had occurred in January 2021.
Shivraj Chouhan, who is now serving his fourth term as Chief Minister and holds the distinction of being the longest-serving Chief Minister of Madhya Pradesh, aims to address regional aspirations and ensure caste equilibrium through this expansion, strategically timed ahead of the state polls.
Among the new ministers, Rajendra Shukla, a four-time MLA from Rewa Constituency in the Vindh region, brings his experience, having previously held the position of Minister of Commerce in the Madhya Pradesh Government.
Gauri Shankar Bisen, a Rajput leader from Balaghat Constituency in the Mahakoshal region, has a prior history of serving under Shivraj Chouhan's cabinet.
Representing the OBC community, Rahul Lodhi from Kharagpur is another addition to Shivraj Singh Chouhan's cabinet. OBCs constitute nearly 40 percent of the state's population. Lodhi secured his position in the Damoh Constituency through a by-poll in May 2021.
Madhya Pradesh is one of the states where assembly elections are slated to be held later this year, aiming to elect 230 members to the state assembly. Recently, the BJP released its initial list of 39 candidates for the 230-seat state assembly. This development has prompted prominent leaders seeking party tickets to intensify their efforts to demonstrate their influence within their respective constituencies.
In the 2018 Madhya Pradesh assembly elections, the Congress emerged as the single largest party with 114 seats, while the BJP secured 109 seats.
Also Read: NewsX Debate: Indian Descendants of Indentured Laborers Share Stories of Ancestral Horrors; Seek Reparations
Catch all the Latest Business News, Breaking News Events, and Latest News Updates on NewsX