Muthoot Fincorp Ltd. Introduces Muthoot FinCorp ONE, a Comprehensive Financial Platform
28 August, 2023 | Akshara Tyagi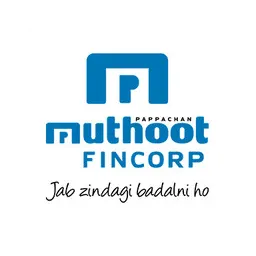 Muthoot FinCorp ONE introduces digital platform for lending, investment, protection, and payment services in user-friendly application
Muthoot Fincorp Ltd. (MFL), the leading entity within the Muthoot Pappachan Group (Muthoot Blue), has unveiled Muthoot FinCorp ONE, a digital platform designed to offer lending, investment, protection, and payment services through a user-friendly application.
This introduction of Muthoot FinCorp ONE aims to cater to the diverse financial requirements of individuals across India by seamlessly delivering a comprehensive range of financial solutions, emphasizing convenience and accessibility.
Muthoot FinCorp ONE provides a variety of financial services, encompassing MSME and Gold Loans, accessible either from the comfort of one's home or at Muthoot FinCorp Ltd. branches. Additionally, the platform presents investment options such as Digital Gold and NCDs.
The app also facilitates utility and loan payments for various needs. In terms of foreign exchange services, it covers multi-currency cards, cash transactions, and round-the-clock international transfers. In the near future, the platform will expand to assist users in procuring General and Medical insurance coverage.
Chandan Khaitan, CEO Muthoot FinCorp ONE says, "We are excited to introduce Muthoot FinCorp ONE, an all-in-one financial platform that brings together a comprehensive suite of financial services right from lending to investments to insurance to payments and remittances. We aim to cater to more than 1 million customers by the end of this financial year".
He further stated, "Muthoot FinCorp ONE optimizes on a phygital model which seamlessly combines this app with more than 3600+ physical branches of Muthoot FinCorp. Our customer-first platform connects seamlessly with all stakeholders (customers and partners alike). The platform is based on robust data analytics and leverages data science, using advanced models for Artificial Intelligence & Machine Learning, always ensuring cyber resilience."
Since its inception, Muthoot FinCorp ONE has experienced substantial engagement from its active clientele, witnessing over 20,000 daily transactions and garnering more than 200,000 app downloads. The application has achieved a commendable average rating of 4.8.
In the coming six months, Muthoot FinCorp ONE has ambitious plans to enhance its platform by introducing additional services such as insurance, personal loans, two-wheeler and housing loans, among others. The platform's focus is set on achieving more than 80,000 daily transactions and attracting over 1 million app downloads.
The primary objective of the company is to democratize access to financial services, thereby empowering individuals and businesses across various sectors, thus contributing to the advancement of economic growth.
Mr. Thomas John Muthoot, Chairman & Managing Director, Muthoot FinCorp Ltd. said, "Muthoot FinCorp ONE's launch signifies a major milestone for us. It complements and builds upon MFL's existing robust physical presence, through a phygital ecosystem. The all-in-one financial platform reinforces our dedication to transforming the way our customers access and manage their finances by providing them with tailored financial solutions to suit their everyday needs."
Moving forward, Muthoot Fincorp Ltd. is dedicated to advancing the platform, unveiling fresh offerings, and establishing valuable collaborations to extend its financial network. With a firm emphasis on prioritizing customers and driving ongoing innovation, Muthoot FinCorp ONE is well-positioned to emerge as the favored selection for a comprehensive range of financial requirements. This commitment ensures that Muthoot FinCorp Ltd. maintains its leadership position within the financial sector.
Also Read: Pakistan seeks USD 300 million loan from Asian Development Bank for water project
Catch all the Latest Business News, Breaking News Events, and Latest News Updates on NewsX