National Youth Day 2023: Celebrating and empowering the youth of the country
12 January, 2023 | Amish Mahajan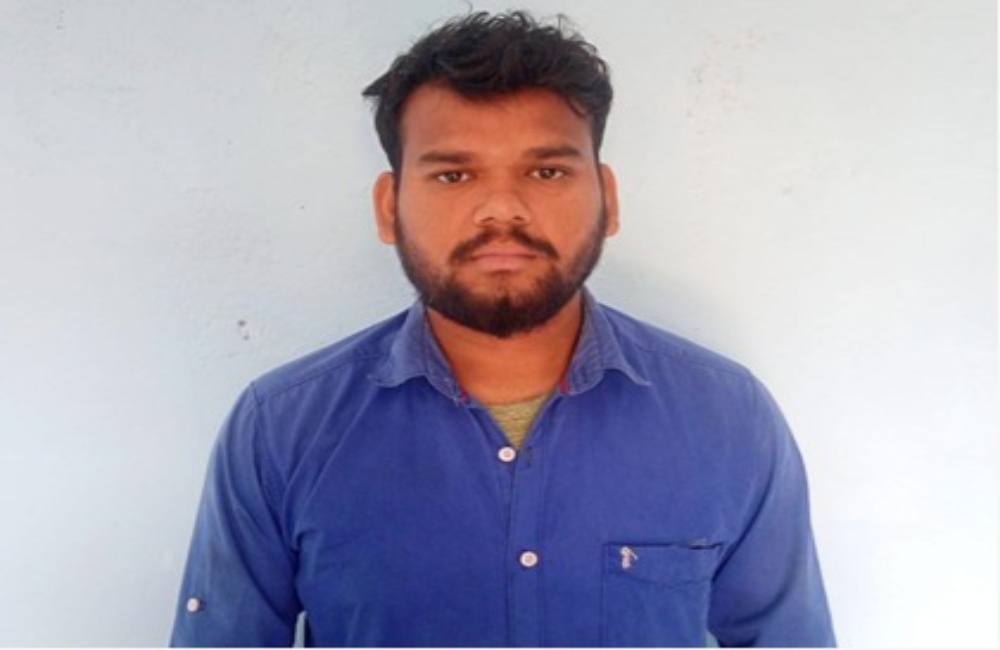 It is not just the urban youth but empowering the rural young population is most important in a country like India by way of education and opportunities.
The strength of a nation lies in its youth. The youth is the future, and they have the power to build a nation. For that they need to be given opportunities. They are the future and if their talent is honed and channelized properly, it will only help a country to prosper and flourish.
And it is not just the urban youth but empowering the rural young population is most important in a country like India by way of education and opportunities.
Take for instance Karina, a girl from Ghatbarra village in Udaypur (Surguja), Chhattisgarh. She could not complete her education beyond class 10 as it was a struggle for her parents to afford her high school education. But instead of leading a life of hopelessness, Karina decided to upskill herself by doing a short-term of Sewing Machine Operator. Today, she works with Knit Gallery Pvt. Ltd for a monthly salary of Rs 11, 500.
This was only possible because she had the opportunity, which was made a reality by Adani Skill Development Centre, a unique initiative by Adani Foundation, started with the aim to make everyone skilled, employable and entrepreneur to benefit them in gaining or advancing their career aspiration to uplift the social life with mapping the demands of industries of getting trained manpower.
Now, looking back, Karina is proud of her journey. "ASDC, Surguja is the reason why I am not married off to some guy or dependent on my father. I am not a liability of my family. I have a path in life which I am going to follow from here on," she says.
There are many such young people in India who have benefitted from ASDC's Saksham programme.
23-year-old Ajin from Karimpallikkara village in Vizhinjam of Thiruvananthapuram district of Kerala, also could not pursue higher education after class 10 because of which he was unemployable.
It was after he enrolled in a course of General Duty Assistant at ASDC Vizhinjam that Ajin secured a job at Asha Home Care with a monthly salary of Rs 18,000.
"I am the sole earning member of my family, and I am proud that because of this course I am being able to provide for my family and also have been able to build a career for myself. I am a role model for many in my village," Ajin shares.
Anupam Kumar Dey's life took a 180 degree turn after he successfully completed a course on Assistant Electrician from ASDC, in Godda, Jharkhand. Talking about his life now, he says, "I have acquired technical skills, soft skills, personality development, etc. I also landed a job with JBM Industries as a machine operator. I have joined in Jai Bharat Maruti company in Ahmedabad. I earn a salary of Rs 14,500 per month, and I am also saving some part of it for my higher education apart from fulfilling the needs of my family."
What's also most important is to encourage the youth to do a work which aligns with their interests, so that they can perform to their optimum. That is exactly what happened in Darad Hiral Saileshbhai's case. The 22-year-old girl is a class 12 pass out. And right form an early age she had an interest in the beauty and wellness industry. But she didn't know how to crack into that space. It all changed when she found out about the Beauty Therapist course at Adani Skill Development Centre in Bhuj.
"I attended both the theory and the practical classes. I gained good knowledge about the beauty and wellness field and learned how I could build a career in this industry. This course has helped me become a successful beautician and today I run my own parlour in my area," she says.
Snehal Gedam from Kumbhali District, Bhandara in Maharashtra was unable to bag a job after passing class 12. He somehow managed to find a part-time job in a small shop with a very insignificant salary of Rs 2500 per month to support his family.
However, his fortune changed when he completed a course on Assistant Electrician at ASDC in his area and today works at Western Refrigeration Private Limited in Than as a Machine Operator with a decent monthly salary of Rs 10,710. His journey is a proof that with the right opportunity, the youth in the country can go on to achieve greater heights.