NDRF Continues Search and Rescue Operations in Landslide-Hit Summer Hill Area of Shimla
18 August, 2023 | Anamika Singh Parihar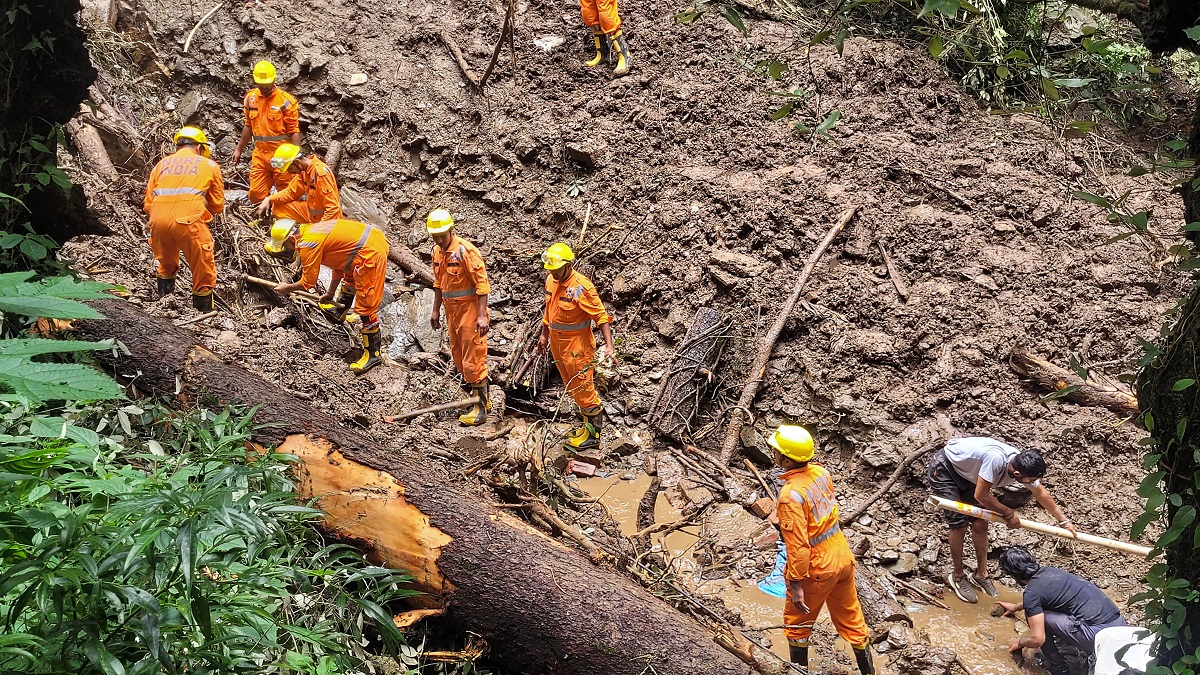 NDRF teams continue search and rescue operations in Shimla
Continuing their search and rescue operations, the National Disaster Response Force (NDRF) teams remained active on Friday in the Summer Hill area of Shimla, which had been impacted by a landslide on August 14. Earlier, on Thursday, the NDRF had informed that they had successfully recovered 13 bodies out of the 21 individuals who had gone missing following a large-scale landslide.
"The rescue and search operation has been underway for 4 days. The Army, SDRF, and the police are engaged in the ongoing rescue operations here. Of the 21 people missing, 13 bodies have been recovered so far," NDRF Inspector Nafees Khan said while Speaking to ANI.
As a result of the incident, a family suffered a tragic loss spanning three generations, when a temple located in the rain-ravaged Shimla district's Summer Hill area was swept away by a landslide caused by a cloudburst on August 14.
Authorities reported that seven family members, including three children, were present inside the Shiv temple at the time of its collapse.
Meanwhile, the Public Works Minister of Himachal Pradesh, Vikramaditya Singh, announced on August 17 that the Central Government has sanctioned Rs 2643.01 crores for the enhancement of 254 rural roads in the year 2023-24, as part of Batch-1 of the Pradhan Mantri Gram Sadak Yojana (PMGSY-III).
The Minister conveyed his appreciation to the Central Government, particularly Prime Minister Narendra Modi, Union Rural Development Minister Giriraj Singh, and also extended gratitude to Chief Minister Thakur Sukhvinder Singh Sukhu for consistently advocating for the state's concerns with the Central authorities.
Also Read: 'Focus on providing relief, no time for politics': Anurag Thakur hits back at Himachal CM's remarks
Catch all the Latest Business News, Breaking News Events and Latest News Updates on NewsX)