Neeraj Chopra emerges victorious at Lausanne Diamond League 2023
1 July, 2023 | Priya Rani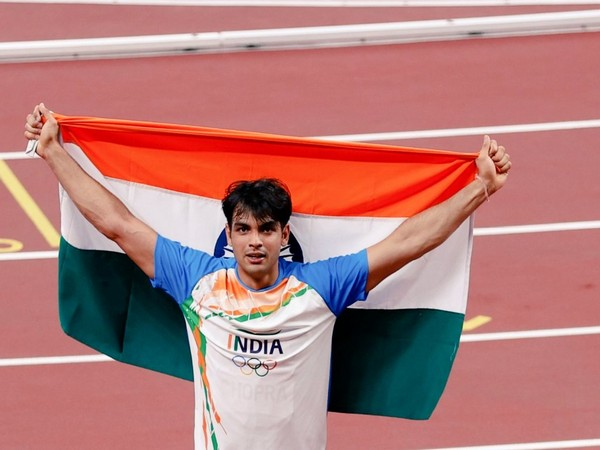 Overcoming injury, Neeraj chopra triumphs with a throw of 87.66 meters
Neeraj Chopra, India's javelin star, triumphed at the highly anticipated Lausanne Diamond League 2023 championship on Friday, securing the coveted title with an exceptional throw of 87.66 meters.
This remarkable achievement marked a glorious comeback for Neeraj, who had been sidelined due to an injury that forced him to miss several competitions following his victorious performance at the Diamond League 2023 event in Doha back in May.
Neeraj faced initial challenges upon his return as he appeared slightly rusty during his first attempt, leading to its disqualification. Julian Webber from Germany seized the opportunity and took the lead with an impressive throw of 86.20 meters. At the conclusion of the first round, Neeraj found himself outside the top three positions, necessitating a remarkable turnaround.
Undeterred by the setback, Neeraj demonstrated his tenacity in the second round, achieving a throw of 83.52 meters. Although he exhibited improvement, Julian managed to maintain his lead, leaving Neeraj in the third position.
With his determination unwavering, Neeraj launched his third attempt, which measured an impressive 85.02 meters. This outstanding throw propelled him to the second position. As the third round concluded, Neeraj solidified his standing in second place, while Julian retained his lead with a remarkable throw of 86.20 meters.
Despite an invalid throw in the fourth attempt, Neeraj remained resilient and maintained his second-place position by the end of the round. The stage was set for a thrilling climax.
In a moment of sheer brilliance, Neeraj's prodigious talent shone through during the fifth attempt, resulting in a throw that reached a remarkable distance of 87.66 meters. This sensational achievement propelled him to claim the top spot.
As the competition reached its final stage, Neeraj's sixth and last attempt recorded a throw of 84.15 meters, further showcasing his exceptional skills.
Ultimately, Neeraj's outstanding performance earned him the prestigious title, while Julian, despite a valiant effort, had to settle for second place with his best throw measuring 87.03 meters. Jakub Vadlech from the Czech Republic secured the third position with a remarkable throw of 86.13 meters.
Neeraj Chopra's extraordinary victory at the Lausanne Diamond League 2023 serves as a testament to his unwavering determination and immense talent, solidifying his reputation as one of the world's leading javelin throwers. The Indian athlete's achievement is sure to inspire a new generation of aspiring athletes and further elevate the country's presence on the global sports stage.