Nepal Army intend to procure APCs US-blacklisted Chinese Company
27 May, 2023 | Nishtha Gupta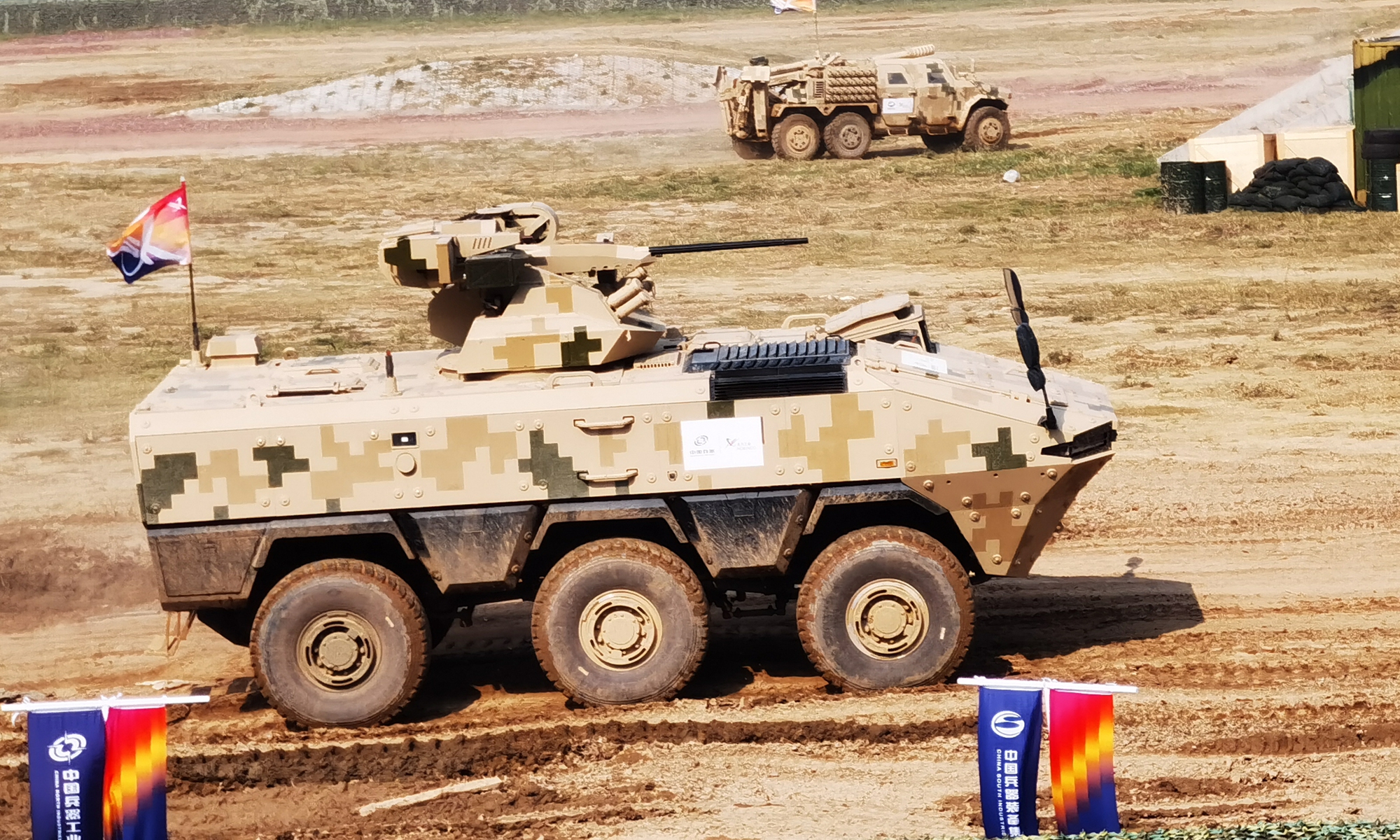 Reports surfaced indicating that the Nepal Army intends to purchase 26 armored personnel carriers worth NPR 6 billion from China.
Just before Prime Minister Pushpa Kamal Dahal's upcoming visit to India, reports surfaced indicating that the Nepal Army intends to purchase 26 armored personnel carriers (APCs) worth NPR 6 billion from China's North Industries Group Corporation Limited. The APCs are intended for use by Nepali peacekeepers deployed in various peacekeeping missions, as per The Kathmandu Post's report.
However, there is a complication with the planned procurement from the Chinese firm Norinco. In November 2022, Norinco was subjected to sanctions by the Office of Foreign Assets Control of the US Department of the Treasury. The deal reportedly also involved the acquisition of 10,000 CQ rifles, the 5.56 mm version, from the same Chinese company.
Contrary to the reports, the Nepal Army has denied any plans to procure the mentioned armored personnel carriers from China. The decision to acquire the APCs was reportedly made when Sher Bahadur Deuba was serving as both the prime minister and the overseer of the defense ministry.
The procurement was said to be facilitated through the Nepal Army Welfare Fund. These details were reported by The Kathmandu Post, Nepal's prominent English-language daily, which was established in February 1993 as the country's first privately-owned English-language broadsheet. The Post is the second most widely read newspaper in Nepal, following its sister publication, the Nepali-language Kantipur Daily.
According to a document viewed by The Kathmandu Post, the APC deal had a "listing date" of June 3, 2021, and a "divestment date" for the procurement of June 3, 2022. While the Nepal Army or the government of Nepal would initially provide the funds, the United Nations peacekeeping office would reimburse the army once the APCs are delivered and put into operation.
However, both the Nepal Army and the local Himalayan Bank, which was designated to deposit the funds and open letters of credit through Nepal Rastra Bank, find themselves in a dilemma. They have discovered that the Chinese state-owned company involved in the deal is under US sanctions. The potential consequences of procuring the APCs from the sanctioned company remain unclear.
During a function on Friday, Chief of Army Staff General Prabhu Ram Sharma stated that the Nepali army does not currently require any specific weapons. However, he mentioned the possibility of needing certain vehicle parts, without providing further details, as reported by The Kathmandu Post.
Sharma emphasized that there are no plans to acquire weapons for Nepali peacekeepers deployed in United Nations missions. Instead, he mentioned the potential consideration of procuring vehicle parts from local markets at an affordable price, based on requirements.
Sharma further asserted that the Nepal Army possesses an adequate supply of weapons and reiterated that there is no need to procure additional weapons. He made these remarks in Kavre while commemorating the International Day of United Nations Peacekeepers.