New Parliament building to be inaugurated by PM Narendra Modi on May 28
18 May, 2023 | Anupam Shrivastav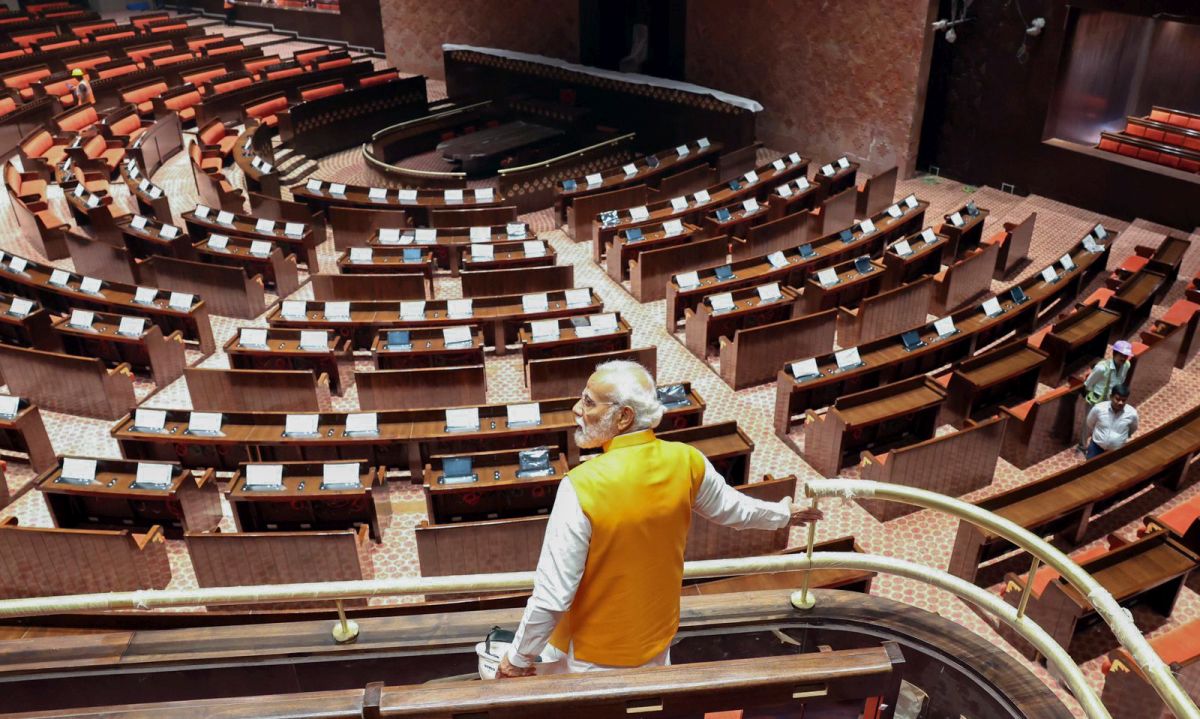 The New Parliament Building symbolizes the spirit of self-reliant Atmanirbhar Bharat and will solve the problem of lack of space in old building.
Prime Minister Narendra Modi will be inaugurating the New Parliament building on May 28, as per the statement issued by the Lok Sabha secretariat.
According to the statement, Speaker of Lok Sabha Om Birla met Prime Minister Narendra Modi on Thursday and invited him to inaugurate the New Parliament Building, it read.
"Construction of the New Parliament Building is complete now and the new building symbolizes the spirit of self-reliant India Atmanirbhar Bharat," the Lok Sabha statement noted.
The current Parliament was completed in 1927 and was largely meant to serve the British Raj. However, in the context of Independent India, there was not enough space in the Indian Parliament to meet the requirements of its democratic needs.
New Parliament building to solve lack of space in current Parliament
"In both the Houses, there were also lack of convenient arrangements for the sitting of the MPs which was affecting efficiency of work of the members. Considering the above, both the Lok Sabha and the Rajya Sabha passed resolutions urging the government to construct a new building for the Parliament," Lok Sabha statement further read.
The new building will be able to accommodate more than 800 MPs in Lok Sabha and at least 300 MPs in Rajya Sabha which is quite an upgrade from current levels of 543 and 250 members as per the Lok Sabha statement.
The construction of the New Parliament Building began on January 21 and was designed by Central Public Works Department hired consultant HCP Design, Planning and Management. New Parliament Building along with Kartavya Path is part of the larger Central Vista redevelopment plan which is under construction by Tata Projects Ltd.