Newly infiltrated group carried out Poonch Terror Attack, sources tell NewsX
24 April, 2023 | Anupam Shrivastav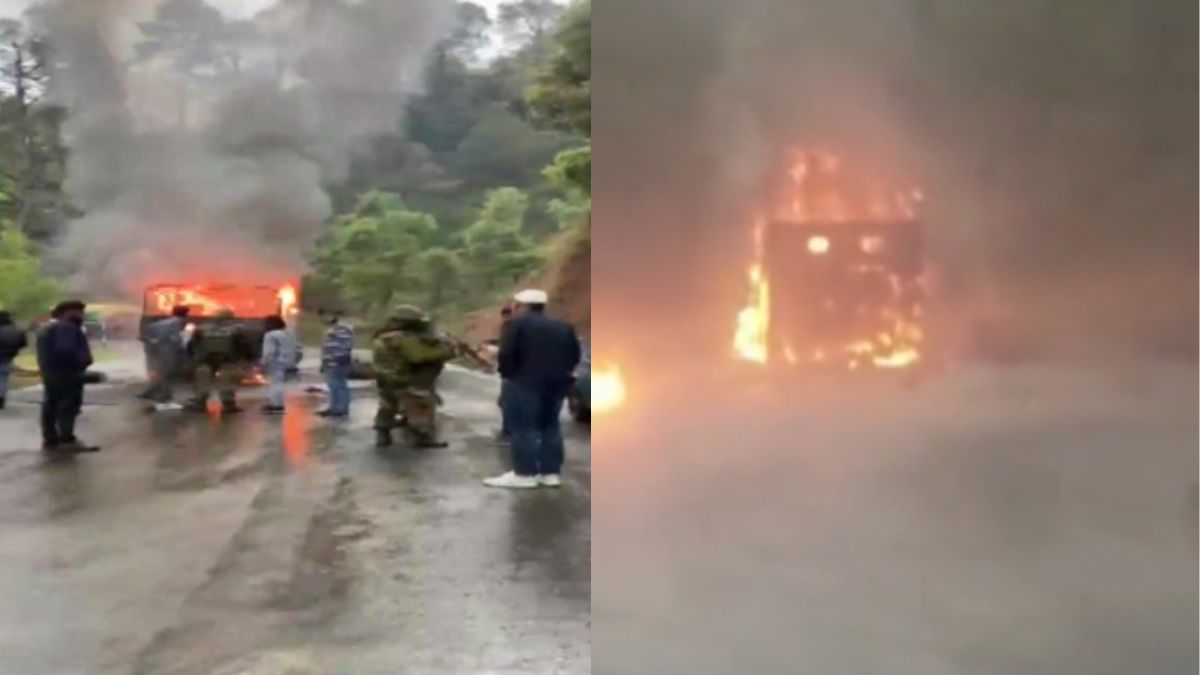 Sources have told NewsX that Terrorists used Sniper Rifles, lobbed grenades to attack from distance in Poonch.
The Poonch Terror Attack on military truck was carried out by a newly infiltrated group of 3 to 4 terrorists, sources have told NewsX. Terrorists had attacked the vehicle when it was heading to an Iftaar event in a nearby village which was organized by Army on 20 April 2023. As a consequence of the ambush attack 5 Army Jawans died on the spot as truck was engulfed in fire in a remote area.
Sniper used to attack from distance in Poonch Terror Attack
According to the sources, terrorists specifically chose this place to hide due to its remote location from any habitation with enough forest cover to target the vehicle. Terrorists also took advantage of bad weather and got local support. Sources have also revealed that one of the terrorist was possibly carrying a sniper rifle to target the vehicle from distance. Earlier it was disclosed that the attackers used made in China steel core bullets in the Poonch Terrror Attack. As per the information, the terrorists sneaked inside a small bridge near Tota Gali in Batta Duriyan.
Terrorists wanted to set the vehicle on fire, had movement info
It has come to light that the terrorists involved in the attack wanted to set the vehicle on fire by targeting its fuel tank. Investigation has revealed that Terrorists lobbed more than 3 grenades to inflict maximum casualties to Army personnel in the vehicle. The investigating agencies have recovered the remains of at least 3 grenade levers from the attack site. Terrorists also had prior information of the movement as sources have suggested that Army Truck was supposed to deliver fruits for Iftaar party organized by the Army in the village nearby Bhimbar Gal. After fresh evidences investigation agencies are now the probing role of suspected terror sympathizers who may have passed information of the movement in Poonch Terror attack.
Defence Expert have told NewsX that the terror incidents related in Jammu and Kashmir on Indian Armed Forces and civilians have come down drastically, specially after the abrogation on Article 370 however eradicating militancy will be a herculean task as long as terrorist have active support of few localities.