NewsX A List: Filmmaker Nila Madhab Panda on India's First Cli-Fi Thriller and Embracing the Return to Innocence
5 August, 2023 | Anupam Shrivastava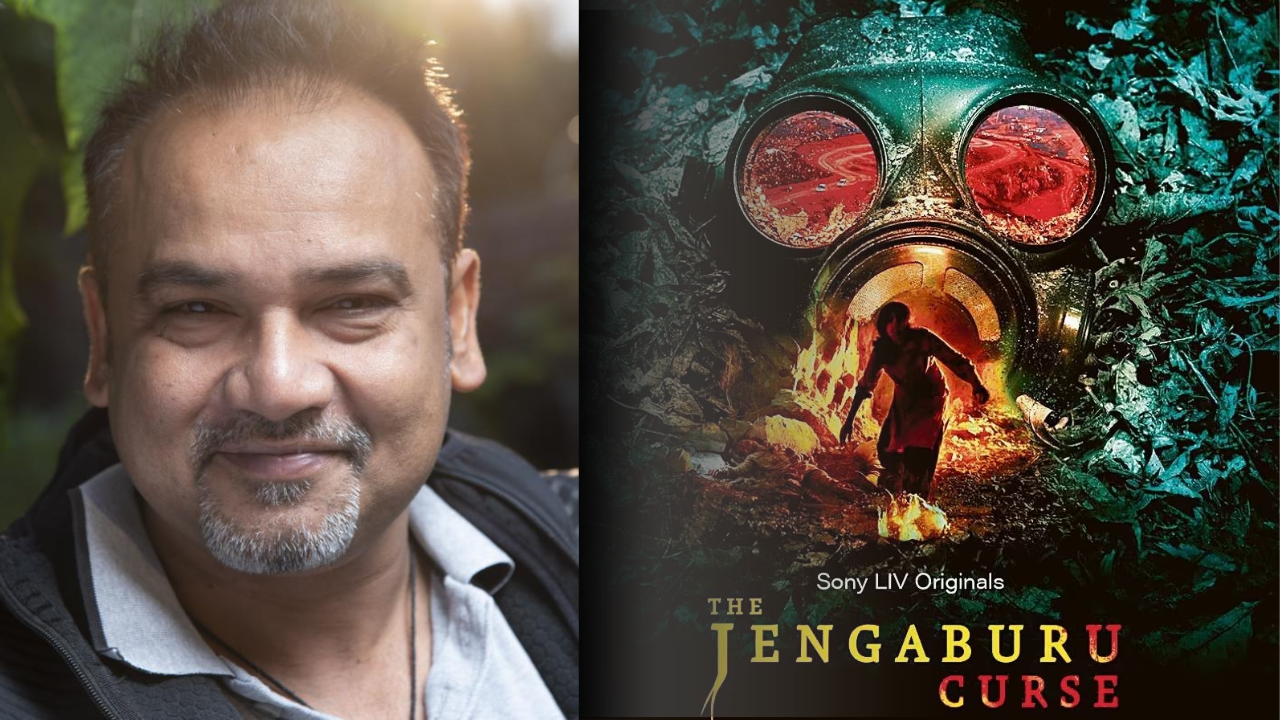 NewsX A List sat down with renowned filmmaker Nila Madhab Panda to talk about his latest project 'The Jengaburu Curse' which will be stream on Sony LIV this August.
In an exclusive interview with Uday Pratap Singh on NewsX A-list series, the renowned filmmaker Nila Madhab Panda delved into his latest project, 'The Jengaburu Curse', India's first Cli-Fi (Climate Fiction) thriller web series. Known for his powerful films and documentaries focused on social issues, Panda has earned critical acclaim and numerous awards for his compelling storytelling. With 'The Jengaburu Curse', he aims to deliver yet another impactful project, which will be streaming on Sony LIV this August, aiming to address the pressing issue of climate change and human greed through a gripping narrative.
The Emergence of Cli-Fi: The Jengaburu Curse
Nila Madhab Panda introduces his web series, "The Jengaburu Curse," as a powerful narrative that depicts the devastating consequences of human greed on the environment. He emphasizes that human greed takes various forms, leading to natural disasters such as floods, droughts, and extreme weather conditions. He believes that such crucial stories need to be told beyond conventional drama and romance, thus coining the term "Cli-Fi" to categorize the genre. The series aims to create an impact by not only entertaining the audience but also making them confront the reality of their actions on the planet.
Climate Change and the Jengaburu Curse
Drawing inspiration from the impact of climate change on society, Panda explains that the title 'The Jengaburu Curse' is a symbolic representation of the consequences of human actions. He highlights that the curse can be applied to any location, from Mumbai to Thailand, where cities are predicted to be submerged underwater by 2050 due to rising sea levels and increasing temperatures. The series aims to shed light on the curse humanity faces as a result of its own reckless behavior towards the environment.
The Passion for Climate Change Advocacy
Climate change has been a topic close to Nila Madhab Panda's heart for many years, and he has been a vocal advocate for environmental issues since 2005. Through his work, he has tried to create awareness and make people realize that climate change is not a distant issue but something that affects every individual directly. 'The Jengaburu Curse' is yet another effort by Panda to bring this critical issue to the forefront and encourage people to take climate change seriously.
Return to Innocence: A Memoir Reflecting on a Changing World
Alongside his filmmaking journey, Panda recently released his memoir, 'Return to Innocence', which reflects on the transformation the world has undergone in the last few decades. From a simpler time of love for nature and relationships with the environment, society has transitioned into an era of materialism and rapid growth. The memoir aims to instill the idea of returning to the innocence of caring for nature and sustainable development, especially in the face of global crises.
The Connect to Odisha: Embracing His Roots
Nila Madhab Panda's projects have consistently featured a strong connect to his home state, Odisha. He explains that while Bengal often dominated the identity of the East, Odisha's unique stories and culture remained largely untold in mainstream cinema. As an artist, he feels a deep connection to his roots, and thus, he incorporates Odisha's beauty, people, and culture into his national and international projects, showcasing the world the hidden gems of his homeland.
Nila Madhab Panda's Advice for Aspiring Filmmakers
In conclusion, when asked to give advice to aspiring filmmakers, Panda emphasizes the importance of perseverance and conviction. He urges budding filmmakers to believe in their stories and not be deterred by financial constraints. With the digital world offering accessibility and ease, he encourages them to take the plunge and bring their visions to life, stressing the significance of filmmaking as a medium to convey powerful messages to the world.