NewsX A List: How a Banker Became a Designer to the Stars
14 July, 2023 | Anupam Shrivastava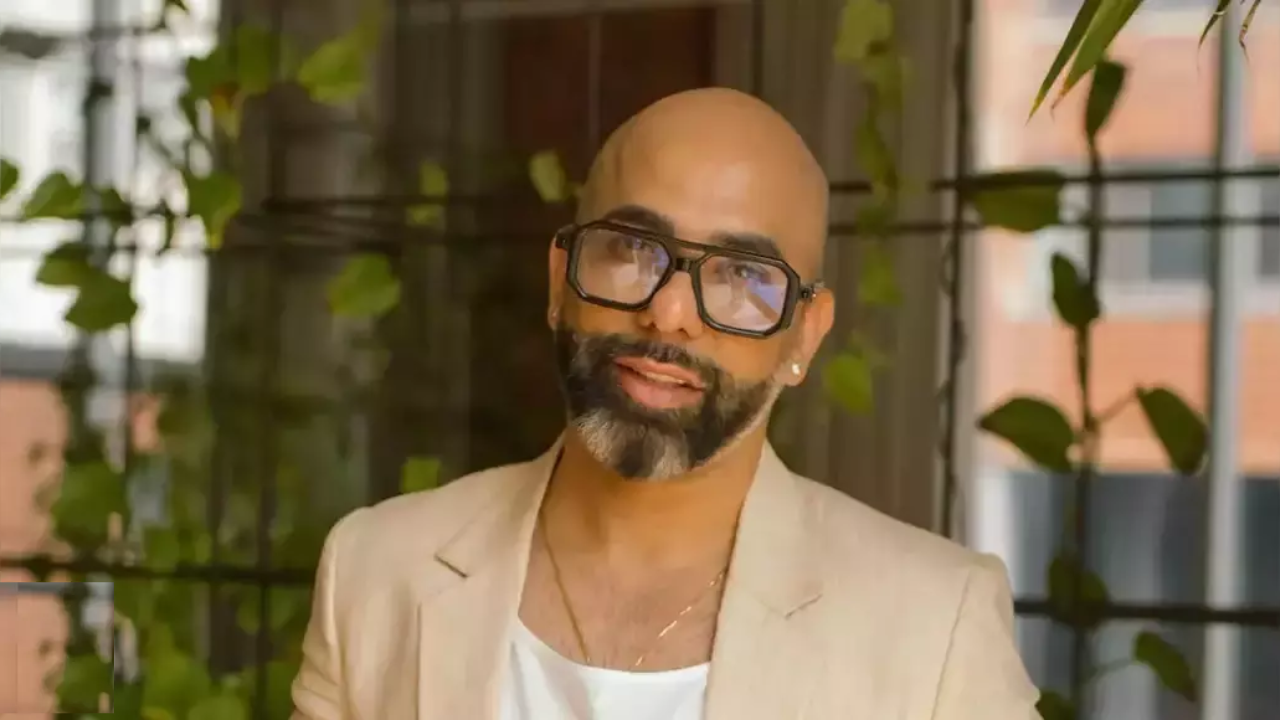 Designer Mayyur Girotra's work is inspired by Indian culture, particularly Gujarat and Rajasthan showcasing Indian aesthetics colors influenced by Kutch's architecture and vibrant hues.
Mayyur Girotra, the renowned Indian fashion designer known for his exquisite bridal couture, recently sat down for an interview with NewsX A-List. Girotra's versatile creations have been worn by Bollywood A-listers such as Alia Bhatt and Deepika Padukone. However, Mayyur Girotra's journey to success took an unexpected turn when he made the bold decision to leave a career in banking and pursue his passion for design. Today, he proudly stands as the first South Asian designer who opened New York City's official LGBTQIA+ Pride events by launching his luxury pret collection.
Partnering with Pride at Google and the Indus Google Network, Girotra's upcoming runway show for Pride New York 2023 is set to be a momentous event. With around 35 looks, his collection focuses on gender fluidity and non-binary fashion, aiming to cater to individuals from all backgrounds. This achievement not only highlights Girotra's success but also represents a significant breakthrough for South Asian representation on a global scale. Expressing his excitement, Mayyur Girotra stated, "It's very exciting and wonderful to be associated with Google and to do it in New York."
Girotra's work is deeply rooted in Indian culture, drawing inspiration from the rich heritage of Gujarati and Rajasthani styles. Each garment from his brand showcases Indian aesthetics and carries a unique story, featuring motifs and colors influenced by the architecture and vibrant hues of Kutch in Gujarat and Rajasthan. Girotra's intention is to uplift Indian traditions and history, as he believes that wearing his designs enhances one's culture. He proudly declares, "It's unique, colorful, and represents India's pride."
Behind the scenes, a team of dedicated artisans brings Girotra's vision to life. The creation of his garments involves a meticulous process that spans 60 to 65 days. Layer by layer, intricate embroideries, along with authentic touches of resham, sequins, and zardozi, contribute to the exquisite craftsmanship that embodies the essence of Indian design. Mayyur Girotra values the bond he shares with his team of 200-300 karigars, who have been with the brand since its inception, considering them as family.
Transitioning from an aspiring designer to an industry trailblazer requires perseverance and dedication. Girotra emphasized that success should not be solely measured by celebrity endorsements. He believes that good work, reaching the right audience, and resonating with them are the true indicators of achievement. While he appreciates seeing his designs on celebrities, he finds equal joy in dressing everyday clients and brides. Girotra asserts that authenticity and staying true to one's work are the key factors in garnering widespread appreciation.
Reflecting on the market's significance, Girotra shared his personal struggles during his 12-year tenure in investment banking before embarking on his journey as a fashion designer. He expressed gratitude for the path he chose, emphasizing the importance of aligning oneself with their true passion. Girotra believes that success is a process that takes time and dedication, stating, "Once you are aligned with what you design, success comes to you. You don't go to success. Success is a process that takes 10-12 years; it doesn't happen overnight."
Girotra's decision to pursue his passion required immense courage, especially coming from a conservative family. Despite initial resistance and doubts, he managed to thrive in the world of banking for nine years. However, he ultimately realized that compromising his happiness was not an option. Girotra encourages aspiring designers and individuals to pursue what they love, urging them not to settle for something that does not bring them joy.
Girotra's collection, AIKYA, meaning unity, holds great significance. With a focus on gender fluidity, the majority of the pieces are designed to be worn by everyone. Through his creations, Girotra aims to foster a sense of unity and celebrate the diversity of humanity.
As Girotra continues to make significant strides in the fashion industry, his collaborations and groundbreaking designs exemplify his passion, perseverance, and unwavering commitment to showcasing India's cultural heritage to a global audience.