NewsX Exclusive: Goa Chief Minister Pramod Sawant speaks on Uniform Civil Code
1 July, 2023 | Anupam Shrivastava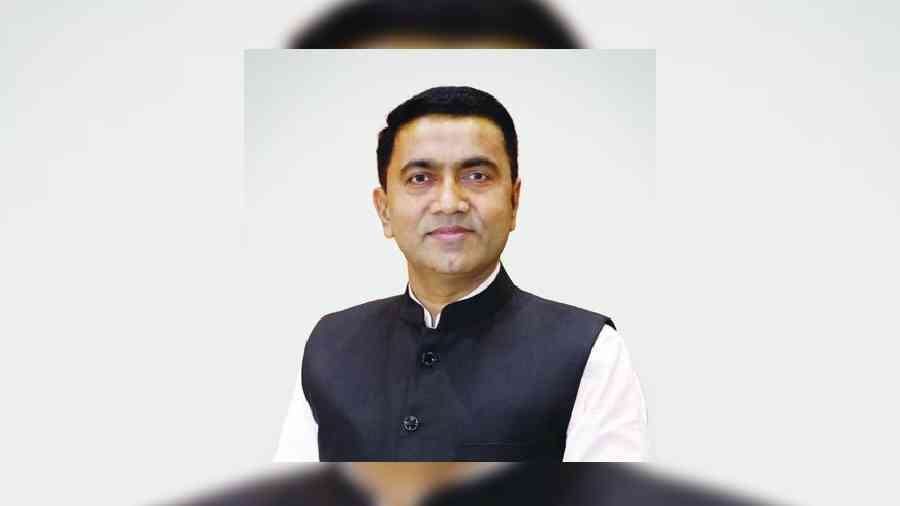 Amid raging debate on Uniform Civil Code, NewsX spoke exclusively to the Goa CM Pramod Sawant who leads the state where UCC has been remained in law for decades.
The matter of the Uniform Civil Code is currently being widely discussed after Prime Minister Narendra Modi took a strong stance on the subject last Tuesday in Bhopal. Another strong voice for the implementation of the Uniform Civil Code is Goan Chief Minister Pramod Sawant.
The Uniform Civil Code means one nation, one law. After the implementation of the Uniform Civil Code, there will be a uniform law for all religions in the country regarding various subjects such as marriage, divorce, adoption, and division of property. In India, there is ongoing deliberation on implementing the Uniform Civil Code. However, the Uniform Civil Code has already been in effect in Goa for quite some. NewsX spoke with Goa's Chief Minister Pramod Sawant to know his views on the latest development.
Megha Sharma: It's good to have you on the telecast sir. The Big debate that has been doing the rounds is about the Uniform Civil Code. Now Goa has been the first and only state which has a Uniform Civil Code, what should be the precedent that should be followed by the country for implementing Uniform Civil Code across the length and breadth of India?
CM Pramod Sawant: Uniform Civil Code has been followed by Goa since 1961 till today, we have not faced any issues so far after its implementation. We need to understand what we mean exactly when we say 'following' the Uniform Civil Code. The first is compulsory registration of birth, compulsory registration of death, compulsory marriage registration and equal rights for husband and wife in property, all this makes the Uniform Civil Code unique.
Megha Sharma: Sir, there has been a lot of discussions that have taken place, there are rumours and source-based information which indicate that Uniform Civil Code will be introduced in the Parliament during this Monsoon Session. What do you think about Drafting of the UCC and if the government has sufficient time for the Law Commission to work on it as introduces the bill in the upcoming Monsoon Session in July?
CM Pramod Sawant: I'd like to add that this (Uniform Civil Code) law promotes gender equality and women empowerment. Why some parties are protesting against something that empowers women and gender equality? In Goa we have followed Uniform Civil Code Act for the last 60 years, the Law Commission will be able to draft it but it is up to the discretion of the Government of India as to when they want to introduce it (in the Parliament).
Megha Sharma: You speak about women empowerment and gender equality, there are a number of number of naysayers and critics of the government and the Uniform Civil Code who say that why is there requirement for a Uniform Civil Code when codification of Muslim Personal Laws can be done?
CM Pramod Sawant: I think when someone gets married, a woman gets 50 per cent right in husband's property and likewise the husband also get right in woman's property. Therefore, I don't believe any caste or religion should have any issues with property rights.
Megha Sharma: There is a statement made by Uttarakhand Committee, they have already drafted their Uniform Civil Code and the report has been given to the government of India. Could Uttarakhand be the second state in our country to have UCC?
CM Pramod Sawant: We follow UCC in Goa, if someone else is willing to study Goa's UCC they should get it and can introduce the bill to implement the Uniform Civil Code.
Megha Sharma: The Opposition parties accuse the BJP of raising the Uniform Civil Code issue to divert the attention of the people from other bigger failures of BJP like unemployment, inflation and price rise. how do you react to this sir?
CM Pramod Sawant: I think the Opposition parties don't want gender equality or woman empowerment. We talk about 'Aazadi ka Amritkaal in 2047' when India will complete 100 years of Independence we talk about UCC in New India where there are equal rights for men and women. I can't understand why opposition is opposing UCC.
Megha Sharma: The position that Opposition parties have taken including Shiromani Akali Dal and several others is that the Uniform Civil Code is not just about Muslim Personal Laws, but is also about the issue of tribals which is going to create a lot of upheavals and therefore the government should be mindful of these issues which cater to various other communities.
CM Pramod Sawant: There are more than 27 per cent minorities in Goa, I don't think I have heard any complaint about Uniform Civil Code in the last 60 years which came up to the state Government or was sent to High Court or Supreme Court. When a state like Goa, which has a lot of minorities without any issues with UCC then why would it be an obstacle for any other community or religion to have an issue with it? All religions and castes preach equality and gender equality and hence one should support the UCC.
Megha Sharma: The Opposition is also accusing the BJP government that it is playing majoritarian politics in the wake of the 2024 elections. Why was the Uniform Civil Code not picked up in 2014 or 2019?
CM Pramod Sawant: Opposition has always something to protest about, they never supported anything which was done in the national interest. So I would just say that whether it is Congress or Samajwadi Party, they don't seek gender equality and women empowerment. If the Opposition wants both these things implemented in the nation, they should support UCC.
Megha Sharma: If we take a look back at history, right from 1947 when we got independence there has been this matter of Uniform Civil Code that has been raked up since then repetitively. Our first Prime Minister Jawaharlal Nehru had wanted to implement this, but could not be implemented, then there was codification of Hindu laws that took place, but the codification of Muslim Personal laws could not take place even then because of the resistance shown by the community. Then again it was particularly during the Shah Bano case in 1978 and up until 1985 that the Supreme Court and Constitution Bench said that there is a need for UCC but no government of the day had the gumption or courage to pick up this matter and draft the bill and implement it in the country. Why do you think it has taken us 76 years to raise this matter?
CM Pramod Sawant: If it was not implemented for last 75 years that doesn't mean it shouldn't be done now, I think this is the right time to implement it if look at the next 25 years and reimagine a 'Viksit Bharat'. When laws such as Triple Talaq were nonexistent in Muslim-majority countries like Syria, Pakistan and Afghanistan then why they existed in a country like India? Thereby, I think it is the right time to debate new laws and introduce them to bring equality is important.
Megha Sharma: Another contention that the opposition parties have is that the last time around when Law Commission was formulated and representatives put forth their views, the Law Commission came out and said that time is not right or conducive for Uniform Civil Code, So how is it that two years later the same Law Commission comes out and says that there is a need for Uniform Civil Code?
CM Pramod Sawant: I would only say that Law Commission should look into how UCC is implemented in the state of Goa and other states should also study the practice of UCC in Goa as well.
Watch the full telecast here: