Niranjan Nayak from Delta Electronics India Discusses Sustainability, Innovation in Delicast With NewsX A List Exclusive
22 August, 2023 | Shubhi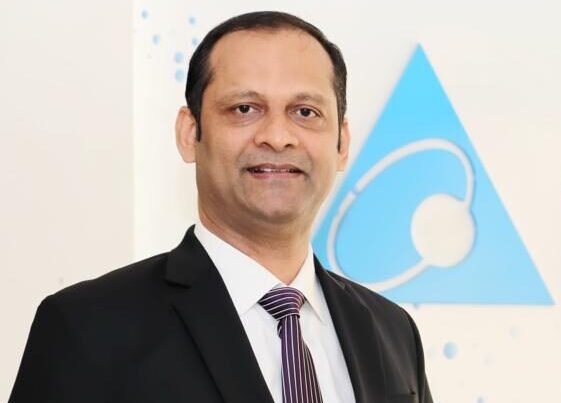 Niranjan Nayak, MD of Delta Electronics India, discussed the company's progress towards sustainability, environmental programs, social responsibility initiatives, & innovative technology approach.
Introduction
The Managing Director of Delta Electronics India Private Limited, Niranjan Nayak, and host Vineet had an interesting talk in a special edition of Delicast. Nayak, who has over 24 years of experience in the power electronics industry, is renowned for his innovative leadership and dedication to environmentally friendly procedures.
He provides insight into Delta Electronics India's progress towards sustainability, environmental programs, social responsibility initiatives, and the business' creative approach to technology throughout the conversation.
Background
Delta Group in India has been operating since 2003 and is part of Delta, founded in 1971 with its Global Headquarters in Taiwan. Niranjan Nayak, who holds an MBA in marketing, is driven to develop creative solutions that meet client needs while generating real company value. He has effectively led Delta Electronics India on a path of sustained value development since his entry into the company in 2004.
Sustainability Integration
Nayak goes into detail about several critical points, including Delta Electronics' dedication to sustainability. The company's commitment to the RE-100 project, which aims to reach 100% reliance on renewable energy sources by 2030, is one of the things he emphasizes. The quest for carbon neutrality by Delta Electronics India within the same timeframe is also unwavering.
The company's initiatives to set up renewable energy stations across a number of its global operations are evidence of its proactive approach to achieving these goals. It is noteworthy that Delta Electronics has built or made donations to 32 green buildings and two green data centers around the world.
Environmental Initiatives
Beyond energy conservation, Delta Electronics India participates in environmental activities. As part of their commitment to promoting electric vehicles on their property for both operational and staff convenience, Nayak cites their involvement in EV-100. The business promotes green commuting methods by offering on-site charging facilities for electric vehicles. Through its use of green buildings, Delta Electronics India alone saved a significant 26.6 million kilowatt hours of electricity in 2022.
Social Responsibility and Community Development
Showing a strong sense of social responsibility, Nayak talks about how Delta Electronics India participates in fostering community growth. The company's ambitious intentions to hire 5,000 people at their Krishnagiri factory, with a specific focus on women's employment, demonstrate their dedication to diversity and female empowerment.
During the pandemic, Delta Electronics India was also involved, donating ventilators and ICU beds to local hospitals. Through the adoption of schools that provide necessary amenities like clean restrooms and renewable energy options, they demonstrate their commitment to education.
Corporate Governance and Sustainability
Nayak underlines how Delta Electronics India's corporate governance policies have a big impact on the company's environmental goals. To increase efficiency and lessen its impact on the environment, the corporation establishes measurable governance key performance indicators (KPIs). The core tenets of Delta Electronics India's governance strategy continue to include diversity, inclusion, equity, social welfare, and employee well-being.
Innovative Sustainability Technologies
As a top producer of power supplies, Delta Electronics India takes advantage of its position to promote innovation and create environmentally friendly solutions. Nayak highlights their coordinated efforts to provide energy-efficient goods and solutions. Delta Electronics India pinpoints opportunities to improve productivity and sustainability by drawing on its knowledge of manufacturing automation and then creating products that meet these demands.
Measurable Impacts and Future Goals
In order to achieve its environmental objectives, Delta Electronics India has already made tremendous progress. 56.6% carbon reduction is achieved by 2021, way ahead of 2025. From 2006 to 2022, Delta established 32 green buildings and two certified green data centers. In the future, the corporation is still committed to becoming carbon neutral by 2030 and growing its renewable energy programs.
India's Path to Sustainability
Nayak commends India's historical propensity for grassroots sustainability. The government's increased emphasis on renewable energy and electric vehicles indicates a positive trajectory, despite detours throughout industrialization. India's future seems set for a sustainable makeover, with lofty goals set for renewable energy and a growing uptake of electric vehicles.
Future Outlook
Nayak describes the course Delta Electronics India will take in the future while underscoring India's potential for growth in the power electronics, automation, and energy management sectors. As the nation experiences growth in industries like telecommunications, data centers, and electric cars, Delta Electronics India is dedicated to offering cutting-edge, environmentally friendly products specifically suited to the requirements of the Indian market.
Niranjan Nayak provides insightful commentary on Delta Electronics India's sustainability journey in this enlightening discussion, demonstrating the firm's commitment to environmental stewardship, social advancement, and technological innovation. With its all-encompassing commitment to sustainability, Delta Electronics India continues to set the bar high and pave the way for a greener, more sustainable future.
Also Read: Mithoon, a Music Composer, Contemplates His Career And Recent Achievements in a NewsX Exclusive
Catch all the Latest Business News, Breaking News Events, and Latest News Updates on NewsX)