Nitish Kumar Doubts new opposition alliance name 'INDIA'
19 July, 2023 | Nikita Ojha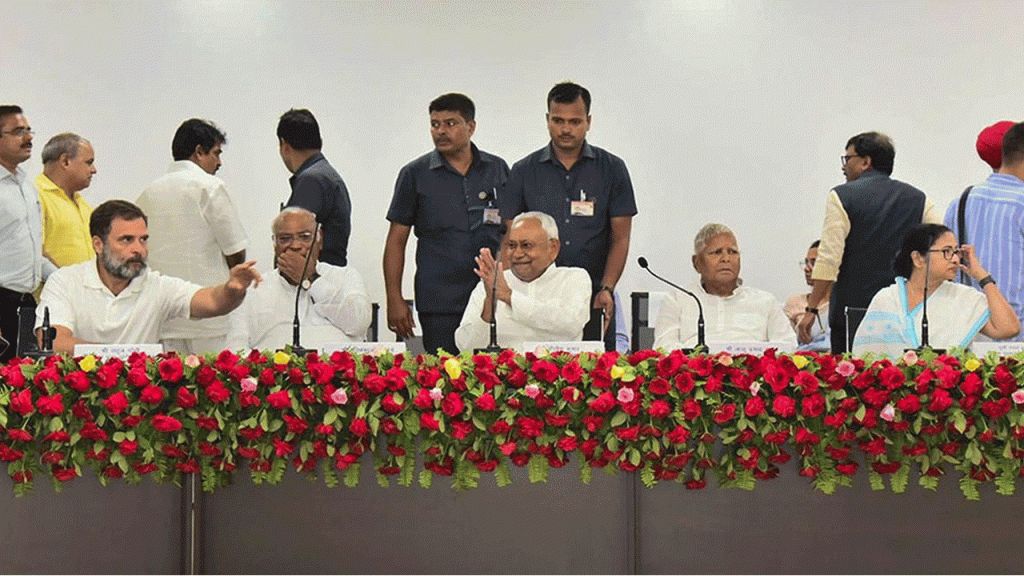 Bihar CM Nitish Kumar did not agree with the new alliance name 'INDIA' because it had 'NDA' in it.
Bihar Chief Minister Nitish Kumar did not want the opposition alliance to be named, 'INDIA' because it has the letter NDA in it. All opposition leaders were asked for suggestions, and later on July 18, every party leader agreed on the name.
After that, Nitish Kumar agreed to the name, stating, "All right, if everyone is okay with the name (INDIA), then it's fine". Viduthalai Chiruthaigal Katchi chief Thol Thirumavalavan said the name was proposed by West Bengal Chief Minister Mamata Banerjee.
INDIA stands for 'Indian National Developmental Inclusive Alliance', says an opposition leader at the end of a two-day meeting in Bengaluru.
It will be known as the "Indian National Developmental Inclusive Alliance." Rahul Gandhi provided justification for choosing India, Said Supriya Shrinate, a congresswoman. 'We settled on names while seated collectively. Rahul Ji was in charge of it and provided justification for choosing India. He made a defence of it,' She added.
Nitish Kumar and Lalu Yadav were absent from the news conference held after the Bengaluru opposition meeting since the weather forecast called for poor circumstances and Nitish Kumar was running late for the event. Moreover, it should be noted that opposition party leaders like Samajwadi Party chief Akhilesh Yadav were not present at the press conference.
At the meeting in Bengaluru, all 26 party representatives present decided to form a coordination committee made up of 11 members, including all of the major parties, with a secretariat in Delhi. This committee would be responsible for managing the campaign and coordinating the work of various subcommittees, as well as tackling specific issues.