North Korea conducts first missile launch since June
21 August, 2022 | Pranay Lad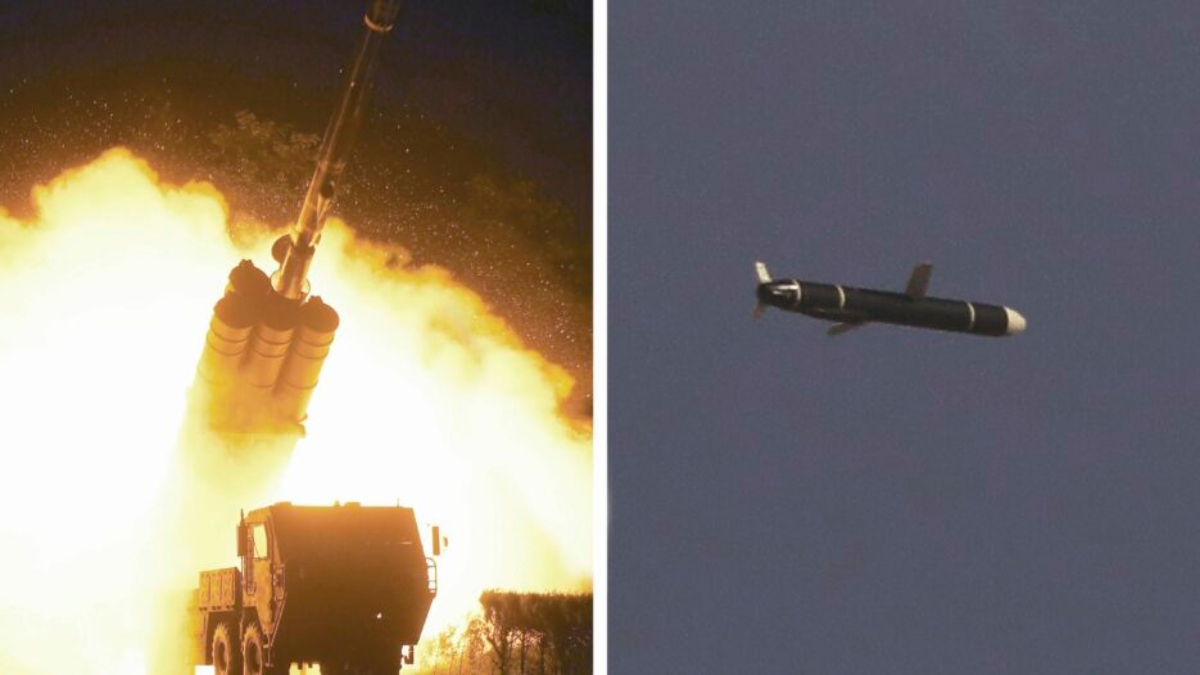 As South Korea and the United States prepared for joint military exercises that had been scaled back or cancelled in recent years, North Korea conducted its first nuclear test more than two months ...
As South Korea and the United States prepared for joint military exercises that had been scaled back or cancelled in recent years, North Korea conducted its first nuclear test more than two months early on Wednesday.

According to the South Korean Defense Ministry, the two missiles were shot off North Korea's west coast. The North had not conducted a test since June 5.

It also happened two days after South Korean President Yoon Suk-yeol, like his predecessors, offered financial incentives in exchange for the North taking steps to destroy its nuclear weapons. Mr. Yoon's offer, which he announced in a speech on Monday, has not received a formal response from North Korea, and it was not immediately clear whether the launch had anything to do with it.

Since taking office in May, Mr. Yoon has promised to deepen military ties with the US to address the North's nuclear threat. He has also promised to extend military drills that were put on hold as part of former President Donald J. Trump's ultimately unsuccessful outreach to Kim Jong-un.

For the first significant exercise under Mr. Yoon and President Biden, an 11-day run scheduled to start Monday, preliminary drills started this week.

North Korea has criticised previous drills as a practise for an invasion and has frequently responded to them with its military exercises or weapon tests. North Korea is poised to resume its nuclear tests at an underground testing facility in the northeastern part of the nation, according to South Korean and American officials who have issued warnings for weeks.

The U.S.-South Korean exercise, known as Ulchi Freedom Shield, comes after a drill by the three countries.
To counter the growing danger from North Korea, they conducted a joint missile warning and ballistic missile search and tracking exercise near Hawaii last week. It was their first such drill since 2017.

Mr. Yoon sharply criticised Moon Jae-strategy in's of encouraging engagement with North Korea during the campaign for South Korea's presidential election in March, calling it appeasement and a failure. But Mr. Yoon has also offered financial inducements for the North to denuclearize since becoming government.

Mr. Yoon said on Monday during a speech commemorating National Liberation Day, a day observed in both Koreas to mark the end of Japanese rule in 1945: "The audacious initiative that I envision will significantly improve North Korea's economy and its people's livelihoods in stages if the North ceases the development of its nuclear program and embarks on a genuine and substantive process for denuclearization."

According to Mr. Yoon, his plans call for support for North Korea's power generation, the renovation of its ports and airports, as well as initiatives to increase agricultural productivity.

At a news conference on Wednesday, Mr. Yoon stated, "We don't insist that North Korea must first entirely denuclearize before we will accomplish anything." "We will take whatever action is necessary if North Korea exhibits a firm resolve to denuclearize."

A "resources-food exchange program" in which South Korea would supply food in exchange for North Korean coal and other minerals was mentioned by Mr. Yoon's advisers as a potential early-stage aid measure.
Only when the United Nations relaxes sanctions against the North will the kind of economic assistance Mr. Yoon wants for North Korea be feasible. The office of Mr. Yoon claimed that while working on his North Korea project, it had been in touch with the Biden administration for advice, including on the prospect of loosening sanctions.

Determining specifics like what steps North Korea should take to show that it is willing to barter away its nuclear arsenal and when the United Nations should relax sanctions have caused several rounds of talks between Washington and Pyongyang to fall apart.

Mr. Kim has demonstrated no desire in reducing his nuclear arsenal since his negotiations with Mr. Trump failed and has instead vowed to increase it.

At the end of 2019, he declared at a Workers' Party meeting, "It is true that we urgently need an external environment favourable for the economic construction, but we can never sell our dignity, which we have so far protected as priceless as our own life, in hope for brilliant transformation.
Also Read: Twitter Outraged Over 'Obscene' Radha-Krishna Painting trends 'Boycott Amazon'
5 AMAZING BENEFITS OF MORNING MEDITATION BY A YOGA EXPERT