North Korea's Kim Jong-un Hosts Russian and Chinese Delegations to Mark Armistice Anniversary
27 July, 2023 | Don Tomslee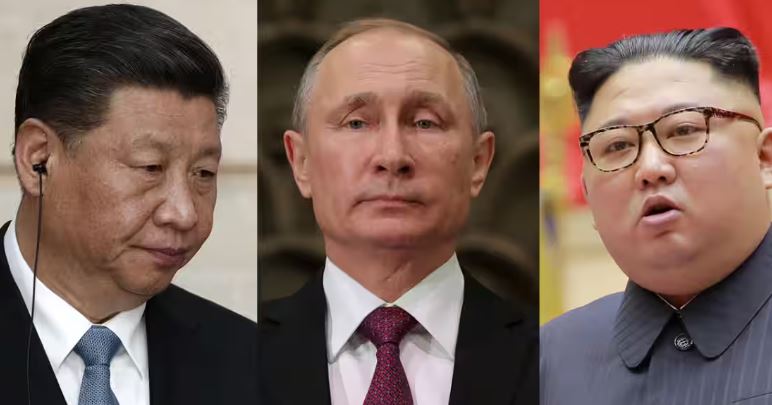 The US and South Korea have repeatedly denounced Pyongyang's missile launch
The delegations from China and Russia arrived in Pyongyang on Thursday to participate in celebrations marking the 70th anniversary of the armistice that ended the 1950–53 Korean War, according to media, which quoted North Korean official media. Kim Jong-un welcomed them.
Sergei Shoigu, the defence minister for Russia, led a military delegation, and Li Hongzhong, a member of the Politburo of the Chinese Communist Party, led a delegation from China.
They both arrived in Pyongyang this week to attend events commemorating the historic anniversary on July 27, also known as Victory Day in the North.
Given that the secretive state has had strong border controls in place since the COVID-19 escape, the visits by the representatives from the two nations represented a rare invitation of outside guests.
According to the media, Kim and Shoigu went to the "Weaponry Exhibition-2023" event on Wednesday with prominent Pyongyang officials in tow.
Kim offered his opinions on the "global trend of weaponry development and its strategy," the security issues the two nations are facing, and the weapons the North had created under its national defence development plan during their visit.
Media reported that Kim spoke on "the issues of mutual concern in the struggle to safeguard the sovereignty, development, and interests of the two countries" from "the high-handed and arbitrary practises of the imperialists."
Intercontinental ballistic missiles (ICBM) and unmanned aircraft that looked to be modelled after the US surveillance aircraft Global Hawk were among the armaments on exhibit in images posted by official media.
The same day, Kim and Shoigu met separately to discuss defense-related problems in a "cordial atmosphere overflowing with militant friendship." According to media, the two parties "reached a consensus" on their opinions about the subjects raised.
North Korea showing-off capabilities to reflect ties with China & Russia
Observers noted that in response to increased defence cooperation between South Korea, the US, and Japan against Pyongyang's provocations, North Korea evidently intends to use its celebrations to openly display its tight connections with China and Russia.
The delegations from China and Russia visited at a time when tensions between North Korea and South Korea and its US ally were on the rise.
The US and South Korea have repeatedly denounced Pyongyang's missile launch, and on multiple occasions, Washington and Seoul have sent out bombers and submarines that are nuclear-capable.