03:20 PM: "Short of few numbers, will wait for final results": Meghalaya CM Sangma drops fresh hints of post-poll alliance
03:15 PM: BJP alliance likely to return in Tripura, Nagaland; trailing in Meghalaya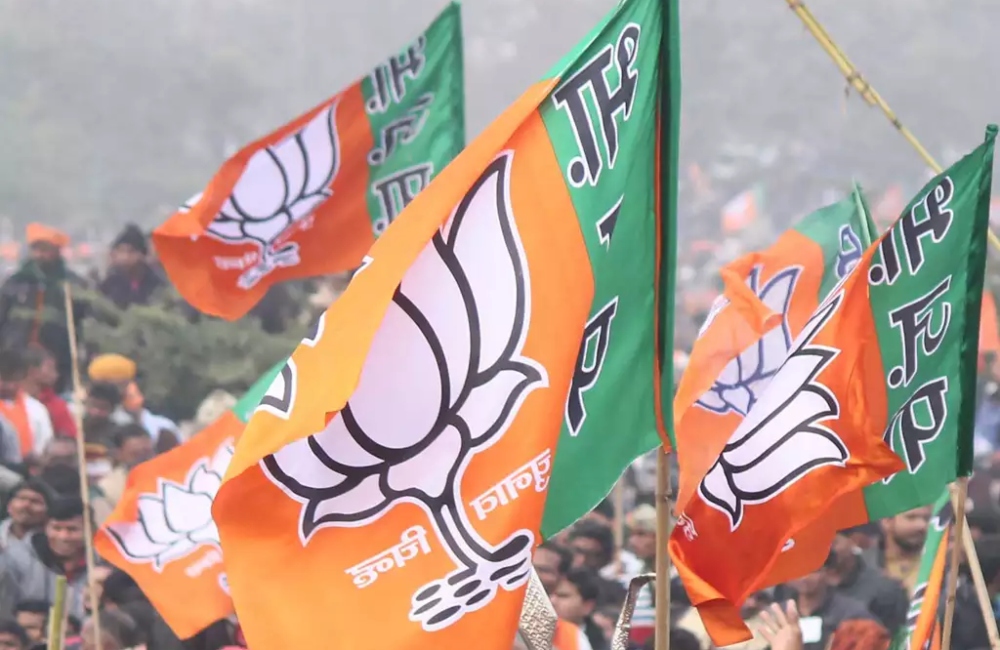 03:12 PM: Celebrations begin at Meghalaya CM and National People's Party (NPP) chief Conrad Sangma's residence in Shillong. As per official EC trends, the party has won 6 and is leading on 19 of the total 59 seats in fray.
03:05 PM: Tripura: Celebrations at BJP office in Agartala as the party has won 15 and is leading on 18 of the total 60 seats in the state. CM Manik Saha, former CM and party MP Biplab Deb & party leader Sambit Patra join in the celebrations.
02:54 PM: 'We can't say this is a BJP-led coalition in all these three states, we have our eyes on the results' Watch as JDU leader KC Tyagi shares his views on the Northeast counting on #NewsX
02:45 PM: Nagaland Election Results: BJP-NDPP alliance bags 8 seats
02:17 PM: Nagaland: BJP closes in at halfway mark with 39; Tripura: BJP wins 11 seats, leading on 22 seats; Meghalaya: NPP wins 5 seats, leads on 26
'When all results come out we'll show that the vote share of BJP in all 60 seats has increased as compared to 5 years ago,' Sunil Deodhar (@Sunil_Deodhar), BJP Nat'l Secretary, on #NewsX
02:11 PM: Tripura CM Manik Saha collects his winning certificate as he wins the election from the Town Bardowali constituency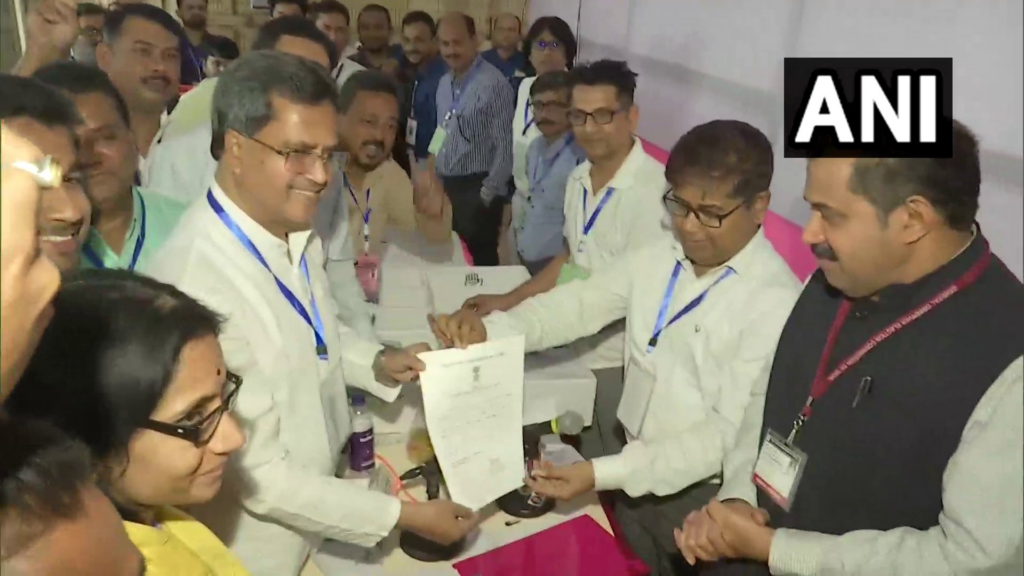 01:50 PM: Meghalaya CM Conrad Sangma's NPP wins 2 seats, leads in 21, shows latest trends
Tripura: BJP leads with 34 as SDF follows; Nagaland: BJP leads with 39
01:07 PM: Tripura: We had said earlier also that BJP will once again form the government with the majority and the results so far are showing that we are forming the government. I thank PM Modi, Amit Shah, JP Nadda, Rajnath Singh and all party workers: Tripura CM Manik Saha
12:20 PM: Nagaland: Nationalist Democratic Progressive Party wins 1 seat, leading on 22 seats, BJP won two seats and leading on 11 seats
11:53 AM: Tripura Assembly results: BJP reaches halfway mark in latest trends, likely to retain power
Meghalaya: NPP leads with 27, BJP, Congress follow; Nagaland: BJP leads in majority with 44
11:47 AM: Meghalaya Assembly elections: CM Conrad Sangma's National People's Party leading in 17 of total 59 seats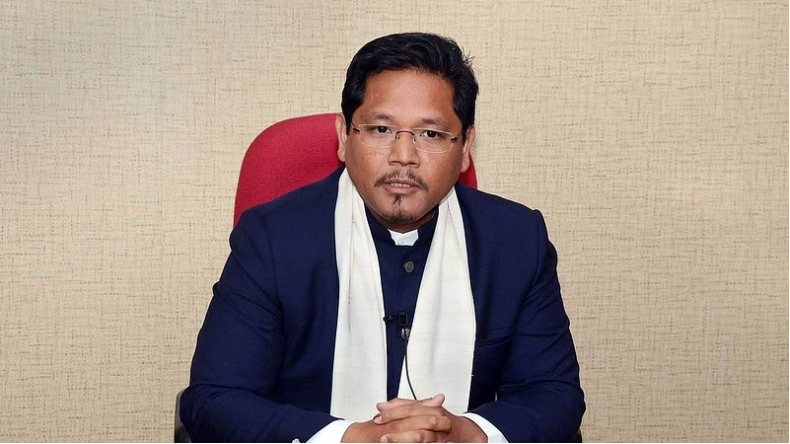 11:32 AM: As of now, our alliance NDPP & BJP are way ahead. We are going to get a thumping majority to form the govt under the leadership of our CM Neiphiu Rio. This time we're expecting an increase in the seats compared to last poll results: Yanthungo Patton, Dy CM of Nagaland
11:17 AM: Tripura Assembly polls: BJP leads in 26 seats, CPIM-Congress alliance in 18, Tipra Motha 13 in latest trends
11:11 AM: As per official EC trends, CM Conrad Sangma's National People's Party leading on 22 of the total 59 seats so far. Counting of votes still underway, trends on 55 seats known.
10:51 AM: Meghalaya: Leader of Opposition and former CM Mukul Sangma leading from Songsak constituency – NPP at 25; Nagaland: BJP leads in 43; Tripura: BJP maintains leads in 30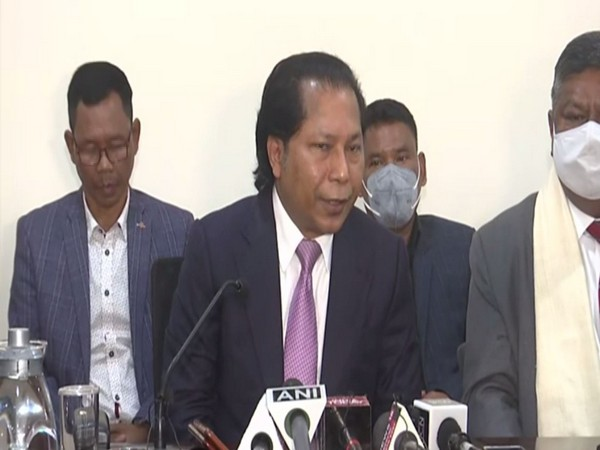 10:14 AM: Tripura CM Manik Saha visits temple, seeks divine blessings
9:59 AM: Manik Saha leading in his constituency
Tripura CM Manik Saha leading from Town Bardowali constituency.
9:56 AM: Tripura: BJP leads with 34 seats, SDF follows; Meghalaya: NPP, TMC at close points with 18 and 16 seats each; Nagaland: BJP leads with 48 seats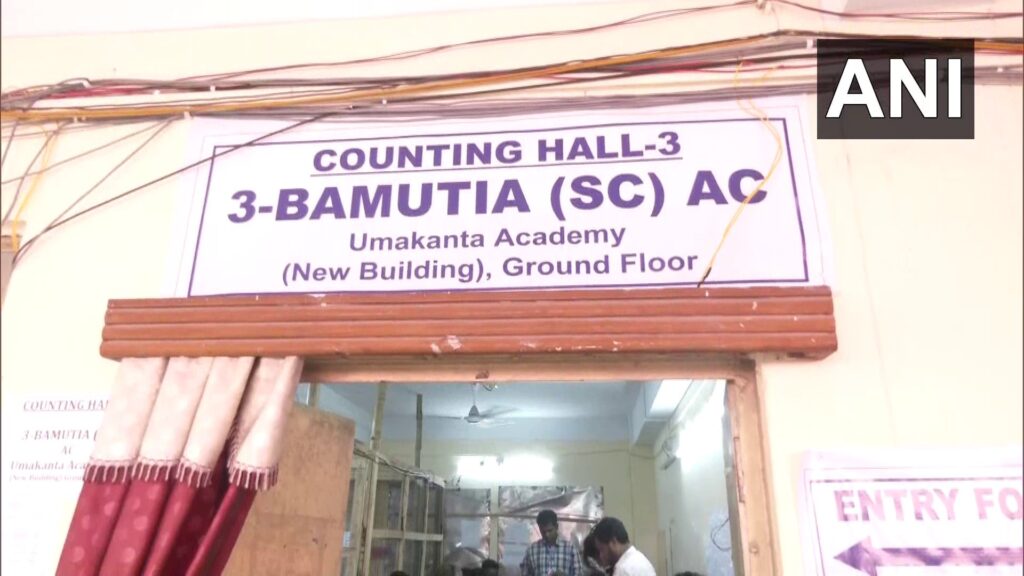 9:48 AM: Tripura Assembly polls: BJP leads in 7 seats, Congress 2, CPIM 1; Manik Saha leading in early trends
9:27 AM: Nagaland: BJP leads in 45, Congress follows; Meghalaya: NPP leads in 23, TMC follows; Tripura: BJP leads in 40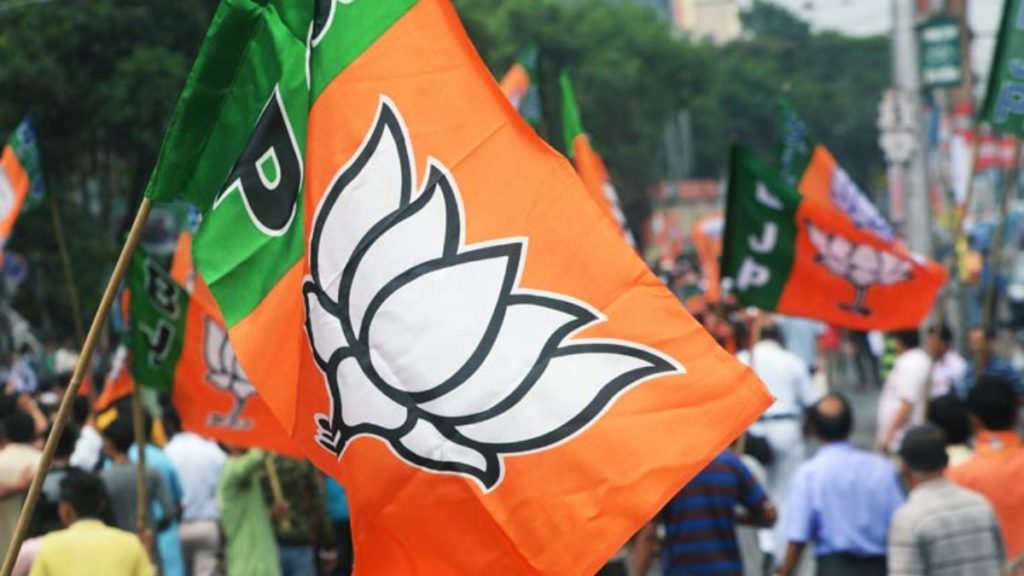 9:12 AM: Meghalaya: TMC's Dr Rajesh M Marak leads from the Rongara Siju assembly seat, as per ECI
8:20 AM: Nagaland: BJP leads in 15; Meghalaya: NPP, BJP open accounts; Tripura: BJP leads in 17, SDF at 2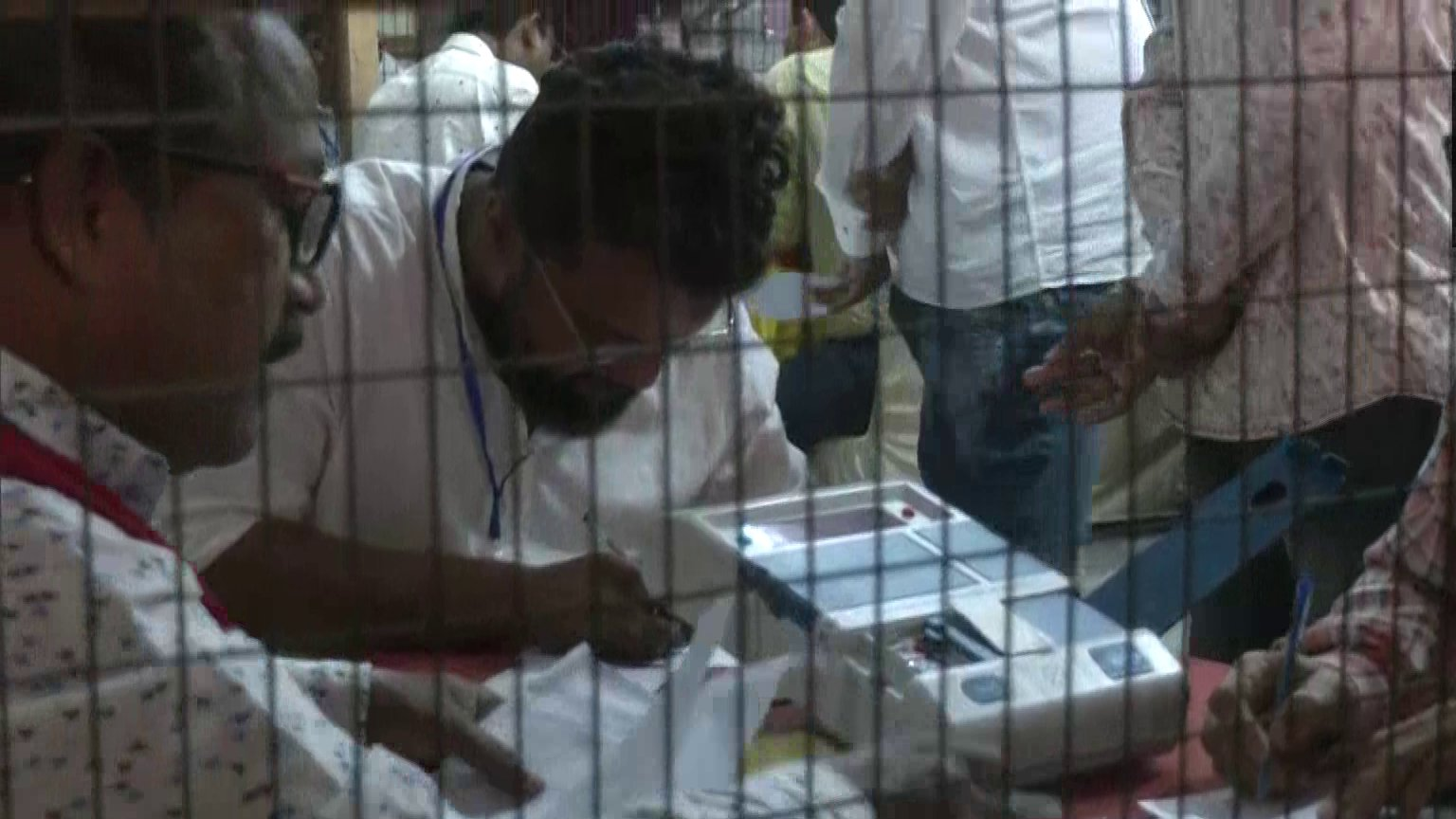 8:16 AM: Counting of votes for Meghalaya Elections underway; visuals from counting centre at Extension Training Centre in Tura
8 AM: Counting of votes for Tripura, Nagaland & Meghalaya elections begins
Counting for by-elections for Lumla assembly seat of Arunachal Pradesh, Ramgarh (Jharkhand), Erode East (Tamil Nadu), Sagardighi (West Bengal) & Kasba Peth, Chinchwad assembly seats of Maharashtra also begins