"Not scared of Modi, doesn't matter if he is PM": Rahul Gandhi
14 February, 2023 | Pragati Singh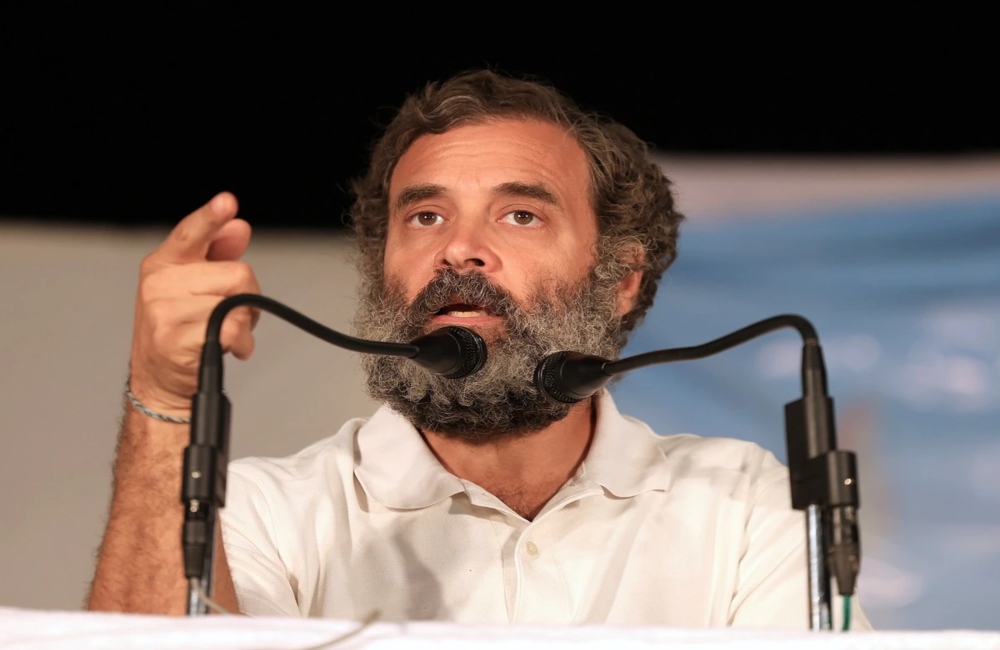 Rahul Gandhi claimed on Monday that he is not "frightened" of Prime Minister Narendra Modi.
Congress leader Rahul Gandhi claimed on Monday that he is not "frightened" of Prime Minister Narendra Modi, claiming that the Prime Minister believes he is extremely strong and that people fear him.
Gandhi told Congress workers in his Lok Sabha seat of Wayanad that PM Modi will have to face the truth one day.
"PM thinks he is very powerful and people will get scared of him. The Prime Minister does not realise the absolute last thing I am scared of is Narendra Modi. It doesn't matter if he is the PM of India. Because one day he will be forced to face his truth," Gandhi said.
Gandhi also questioned why sections of his address in Parliament during the budget session were omitted, but no words were taken from the Prime Minister's speech in which he reportedly attacked the Congress leader.
"Parts of my speech in parliament were removed. I did not insult anybody. I was asked to show proof with regards to what I said and I have written a letter to the Lok Sabha Speaker with every point they have removed along with supporting proof. I do not expect my words will be allowed to go on the record. The PM of the country directly insulted me but his words are not taken off the record. He said why is your name Gandhi and not Nehru," Wayanad MP further said.
Gandhi also said that PM Modi's hands were trembling as he was speaking against Adani in Parliament.
"Truth always comes out. All you have to do was to look at my face when I was speaking and his face. Look how many times the PM drank water and how his hands were shaking while drinking water," Rahul Gandhi said.
He went on to say that it is critical for everyone in the country to watch Parliament and realise the "nexus" between Prime Minister Narendra Modi and industrialist Gautam Adani.
"It is important for everyone in this country to see the parliament proceedings, comprehend what's happening in the country and understand the nexus between the PM and Mr Adani," he added.
Notably, the Lok Sabha Secretariat has requested a response from Congress leader Rahul Gandhi to the breach of privilege notice issued against him by Parliamentary Affairs Minister Pralhad Joshi and BJP MP Nishikant Dubey for "misleading, derogatory, unparliamentary, and incriminatory statements" during a debate on the motion of thanks on the President's address.
Rahul Gandhi has been requested to submit his response by February 15 for the Lok Sabha Speaker's consideration. The communication was sent to Rahul Gandhi on February 10 by the Lok Sabha Secretariat's Privileges and Ethics Branch.
"I am to request you kindly to furnish your reply/comments in the matter by February 15, 2023," said the letter written by a Lok Sabha official.
Rahul Gandhi raised various claims against the government in his Lok Sabha address on February 7 over the Hindenburg-Adani controversy. Dubey said in his letter to the Lok Sabha Speaker that the Congress MP made "unverified, incriminatory and defamatory statements" in violation of the norms.
He claimed Rahul Gandhi made comments against Prime Minister Narendra Modi "without giving advance notice to the Speaker and also to the Prime Minister as required under Rule 353".
"These statements are misleading, derogatory, indecent, unparliamentary, undignified and incriminatory in nature to the dignity of the House and Prime Minister being a Member of Lok Sabha. Rahul Gandhi, despite making a statement in the House that he would provide documentary evidence, has not submitted any duly authenticated document for supporting his statements," Dubey wrote.