Oman PM Haitham bin Tariq Al Said arrives in Delhi to attend G20 Summit
8 September, 2023 | Anupam Shrivastava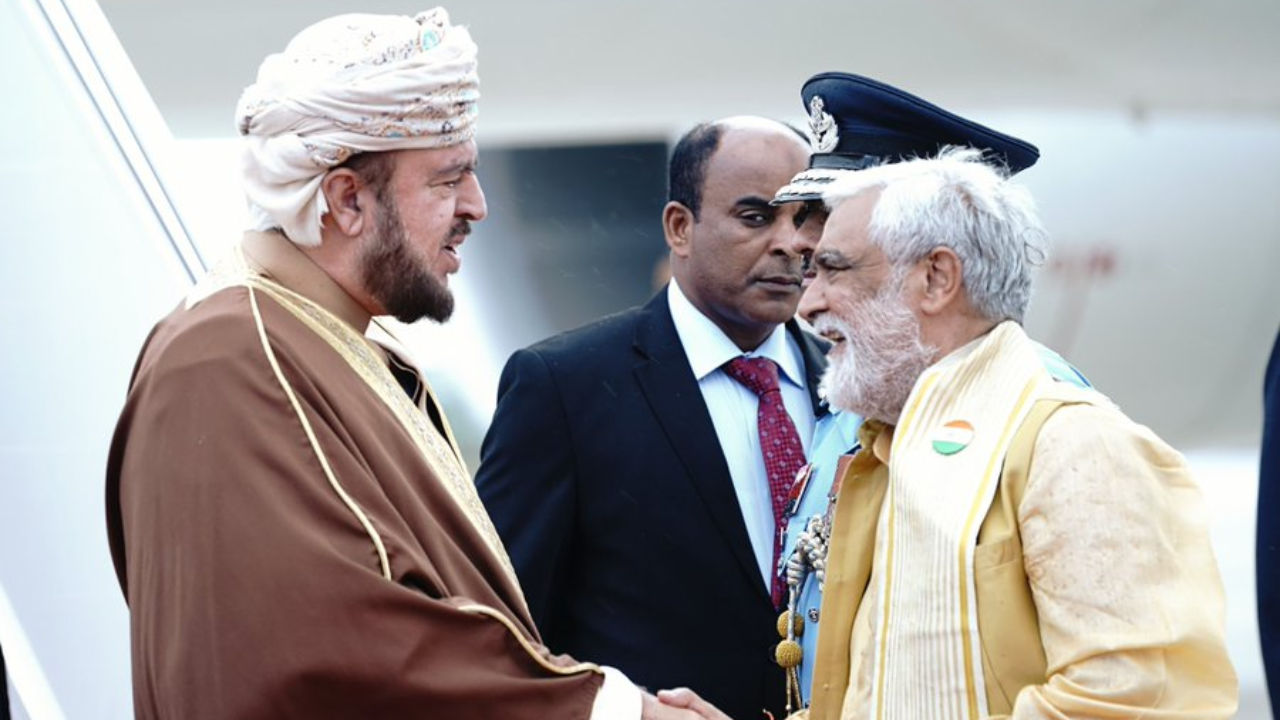 India and Oman established diplomatic ties in 1955, elevating them to a Strategic Partnership in 2008 as a mark of their close ties, India invited Oman as a guest to the G20 Summit.
Sultan Haitham bin Tariq Al Said, the Prime Minister of Oman, has arrived in New Delhi to participate in the G20 Summit, hosted by India as part of its Presidency, scheduled for September 9-10. Oman's Prime Minister was warmly welcomed at the airport by Union Minister of State for Consumer Affairs, Food, and Public Distribution, Ashwini Kumar Choubey, accompanied by a traditional Indian dance performance.
The G20 Leader's Summit is being held at the newly inaugurated Bharat Mandapam in the national capital, marking the culmination of India's G20 Presidency. India assumed this prestigious role on December 1 the previous year, organizing around 200 G20-related meetings across 60 cities throughout the year. The 18th G20 Summit will bring together ministers, senior officials, and civil society representatives, serving as the culmination of these extensive preparatory processes.
At the conclusion of the G20 Summit, leaders will adopt a declaration reaffirming their commitment to the priorities discussed and agreed upon during ministerial and working group meetings.
India and Oman share a significant and strategic partnership, actively engaging in various regional and international forums, including the Gulf Cooperation Council (GCC), Arab League, and Indian Ocean Rim Association (IORA). The two nations are bound by geography, history, and culture, fostering warm and cordial relations.
Diplomatic relations between India and Oman were established in 1955 and were elevated to a Strategic Partnership in 2008. In recognition of this special relationship, India extended an invitation to Oman to participate as a guest country in the G20 Summit and associated meetings during India's Presidency in 2023.
High-level visits have further strengthened ties between the two countries, with visits by National Security Adviser Ajit Doval, Prime Minister Narendra Modi, and External Affairs Minister S Jaishankar to Oman, as well as Oman's Foreign Minister Sayyid Badr al-Busaidi and Minister of Commerce, Industry, and Investment Promotion Qais bin Mohammed al Yousef visiting India.
In May 2022, the India-Oman Joint Business Council (JBC) organized a meeting, emphasizing economic cooperation and business ties between the two countries. The meeting was jointly facilitated by the Federation of Indian Chambers of Commerce and Industry (FICCI) and the Oman Chamber of Commerce and Industry.
Also Read: India to focus on sustainable, inclusive growth during its presidency: G20 Sherpa Amitabh Kant
Catch all the Latest Business News, Breaking News Events, and Latest News Updates on NewsX