Once you are in Congress, you are spineless: Ghulam Nabi Azad blames RaGa for exit
6 April, 2023 | Vaishali Sharma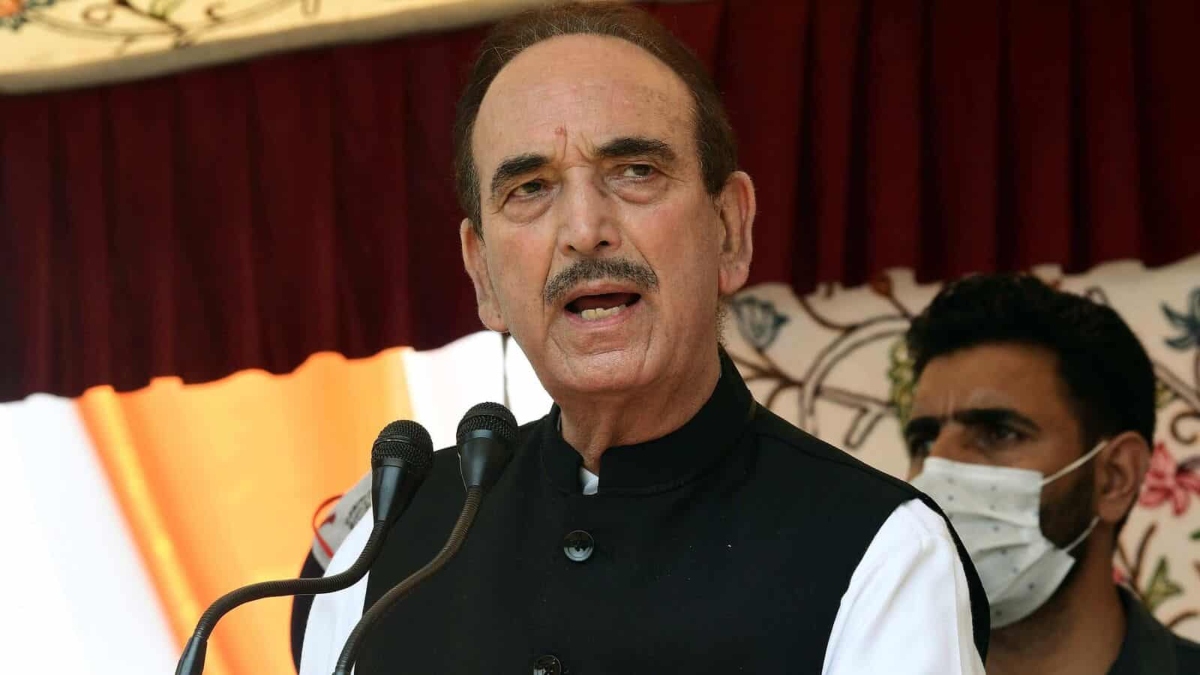 Reflecting back on the UPA II era, Azad said then-Prime Minister Manmohan Singh should not have bowed down when Rahul smashed an Ordinance presented by the government to overturn a Supreme Court ju...
Reflecting back on the UPA II era, Azad said then-Prime Minister Manmohan Singh should not have bowed down when Rahul smashed an Ordinance presented by the government to overturn a Supreme Court judgement disqualifying guilty MPs and MLAs. Azad, who was a minister at the time, called the UPA cabinet "weak" for not proceeding despite Rahul's objections.
Shortly after the publication of his autobiography "Azaad," the senior leader stated unequivocally that he will not return to Congress.
Asked if Rahul is the reason why he is not in the Congress, Azad was quoted as saying by the PTI, "Yes. Not me alone, but at least a few dozen more, both young and old leaders…. Once you are in Congress, you are spineless…. you have to get operated."
In addition, Azad did not rule out working with the BJP after the elections in Jammu and Kashmir, adding that no one is "untouchable" in politics nowadays.
On Rahul's disqualification as an MP, Azad stated that if the Congress leader had not trashed the UPA government's Ordinance in 2013, he would not have been disqualified today.
"We brought the Ordinance because we knew that one should be ready that other parties will be in power too and they would use it against us. It was a weak cabinet and it should have gone ahead by bringing a law and should have stuck by its decision of bringing the law even after Rahul Gandhi dismissed it as nonsense and tore it," he said.
"It was a wrong thing on the part of the Congress party to keep mum at the time… Rahul Gandhi would have been saved today through that only. The one who tore it, it got applied on him now. He should have realised it then… 'khud kiye aapne deewaron mein suraakh, ab koin jhaank rahe hain to shor kyon (after you created holes in your own wall, when people are watching through them, why raise a voice now)."
Azad, who was associated with the Congress for five decades, also took a dig at some in the Congress leadership, saying, "I am 2,000 per cent more Congressi than those who run (politics) on Twitter. I am 24-carat Congress by conviction, they are not even 18 carat."
On whether he would like to rejoin the party, he said, "But, they don't want people like us. They want those who are fast on Twitter and are claiming that after Bharat Jodo Yatra the party will get 500 seats."
Asked if Sonia Gandhi gave him a call to return to the Congress fold, he said, "Kaash agar Sonia Gandhi ke haath mein hota to hum yahan aate nahin (If it was in the hands of Sonia Gandhi, we would not have been here today)… Sonia Gandhi cannot decide."
The event was attended by Congress leaders Anand Sharma and Janardhan Dwivedi. Also in attendance were many Opposition MPs and Union minister Jyotiraditya Scindia.
The Congress, meanwhile, hit out at Azad. Talking to reporters at the AICC headquarters, Congress's media department head Pawan Khera slammed Azad, saying he is following the ideology which he had opposed for 50 years. "Now when he sings paeans to the king, it is laughable. The one who was considered God by our workers has turned out not even to be a clay idol," he said.
The party that gave him so much, he is now cursing that very party, Khera said.
"If a leader who spent 50 years in the party and still betrayed it, how will the party trust workers like us…he has been asserting for the last two days that he is now Azaad (free), but he has actually become ghulam (slave)," he said.
"Both Ghulam Nabi Azad and Jyotiraditya Scindia have been huge beneficiaries of the Congress system and its leadership. With every passing day, they give powerful evidence that this generosity to them was undeserved. They reveal their true character which they kept hidden for so long," Congress communication department head Jairam Ramesh said.
Earlier in the day, Scindia launched a sharp attack on the Congress, saying the party is left with no ideology. "This Congress has been now left with only one ideology, which is of a traitor, an ideology which works against the country," Scindia said.