Initial Meeting on 'One Nation One Election' Committee Expected Today
6 September, 2023 | Akshara Tyagi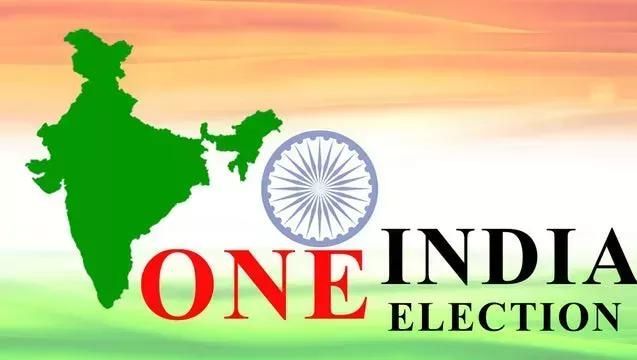 The inaugural meeting of the 'One Nation One Election' committee, established to review the policy, is expected to occur on Wednesday
The inaugural meeting of the 'One Nation One Election' committee, established to review the policy, is expected to occur on Wednesday. The committee, led by former President Ram Nath Kovind, is set to convene at his residence in the national capital, according to sources.
The Union Law Ministry, on Saturday, appointed eight members to this committee. Besides the Chairperson, the committee will consist of Home Minister Amit Shah, Congress leader Adhir Ranjan Chowdhury, former Leader of the Opposition in the Rajya Sabha Ghulam Nabi Azad, former Finance Commission chairperson NK Singh, senior advocate Harish Salve, former Lok Sabha Secretary General Subhash C Kashyap, and former Chief Vigilance Commissioner Sanjay Kothari.
However, Adhir Ranjan Chowdhury who was named a member of the High-Level Committee (HLC) constituted by the Centre has declined to serve on the panel, saying its "terms of reference have been prepared in a manner to guarantee its conclusions".
Government sources stated that he had agreed to join the committee before the official list of members was published. This committee has been established several months in advance of assembly elections in five states and in preparation for the Lok Sabha elections scheduled for the following year.
Prime Minister Narendra Modi has advocated the concept of "One Nation, One Election" on multiple occasions. During a conference of presiding officers in November 2020, he emphasized that this idea is not just a topic for debate but a necessity for India.
He argued that India holds elections every month, which disrupts development and consumes a significant amount of resources.
If "One Nation, One Election" is implemented, it could mean that elections for the Lok Sabha and state assemblies throughout India will be synchronized and held simultaneously.
Also Read: Amit Shah to Hold Public Rally in Jhanjharpur, Bihar on September 16
Catch all the Latest Business News, Breaking News Events, and Latest News Updates on NewsX