Yamuna River crosses danger mark at 206.04 mm, Orange alert sounded in Delhi
11 July, 2023 | Anupam Shrivastava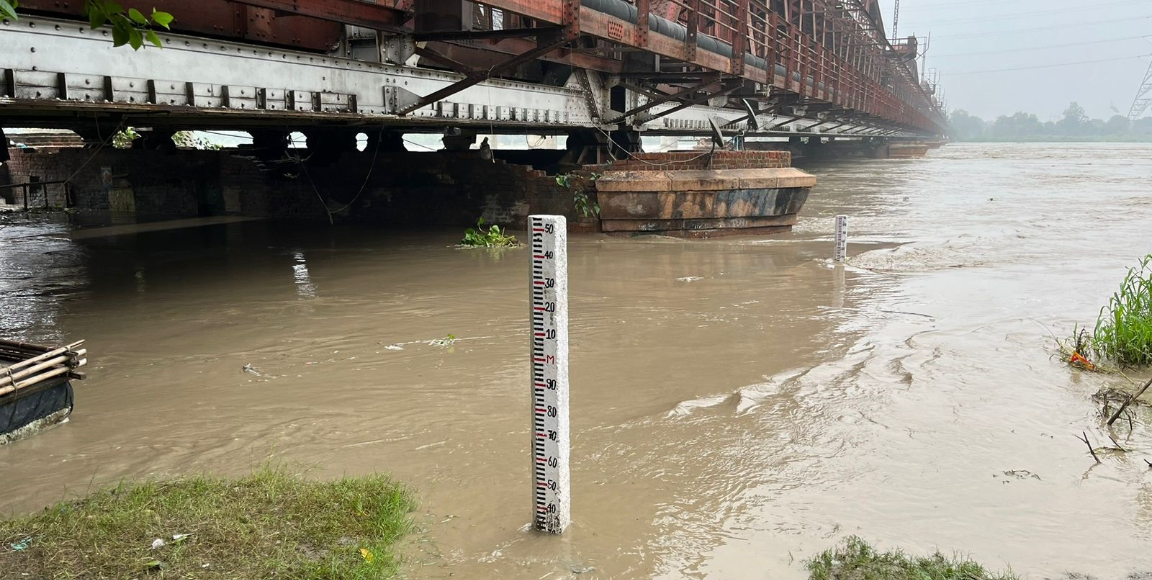 CM Kejriwal assured in a Press Conference that a flood-like situation is unlikely to arise in Delhi and that his Government is prepared to deal with any situation.
Yamuna's water level, which had previously crossed the danger mark of 205.33 metres, was measured at 206.04 mm as per the Data provided by the Flood Control Department in the national capital at around 11 pm on Monday, triggering an Orange alert.
The Yamuna River near the Old Railway Bridge had a water level of 206.04 mm at 11 pm, according to the flood advisory. As the Yamuna water level rose, those residing in the Mayur Vihar Extension neighbourhood of the national capital along the floodplains and banks of the river, began moving on the roads.
Officials stated that the 'Orange alert' threshold, or 206 metres, marks the beginning of the evacuation of residents in the Yamuna floodplains. Officials said that it was anticipated that the water level will rise to 206.65 metres at 3 am on Tuesday.
The Yamuna's water level has been steadily rising due to severe rains in neighbouring Haryana, which caused the Hathnikund barrage to discharge additional water into the river. At 8 p.m. on Monday, it was determined that the Yamuna was running above the 205.76-meter danger mark.
The Aam Aadmi Party (AAP) administration, according to Delhi Minister Saurabh Bharadwaj earlier in the day, is aware of the issue and is prepared to handle it.
"As the water level goes over 206 metres, we will start shifting people living on the banks. The process of taking them safely to relief camps will be started. Earlier, we anticipated that the water level would cross 205 metres on July 11, but it did so today itself as more water was released from Haryana," the minister said.
Arvind Kejriwal, the Chief Minister, had earlier on Monday said that despite Yamuna's increased water level owing to record rains over two days, there is no risk of flooding in the nation's capital.
The Delhi CM urged the Opposition parties to refrain from playing the "blame game," claiming that now was not the time for them to "point fingers" at one another. "A flood-like situation is unlikely in Delhi. Our government is prepared to deal with any situation," CM Kejriwal said at a press conference after he concluded a meeting to assess how the administration handled the crisis brought on by the severe rain.
CM Kejriwal said, "This is not the time to point fingers at each other or single out anyone", including that once the river crosses the 206-meter mark, the process of evacuating residents from low-lying areas along the Yamuna would start.