Over 150 people from West Bengal take refuge in Assam
12 July, 2023 | Aditi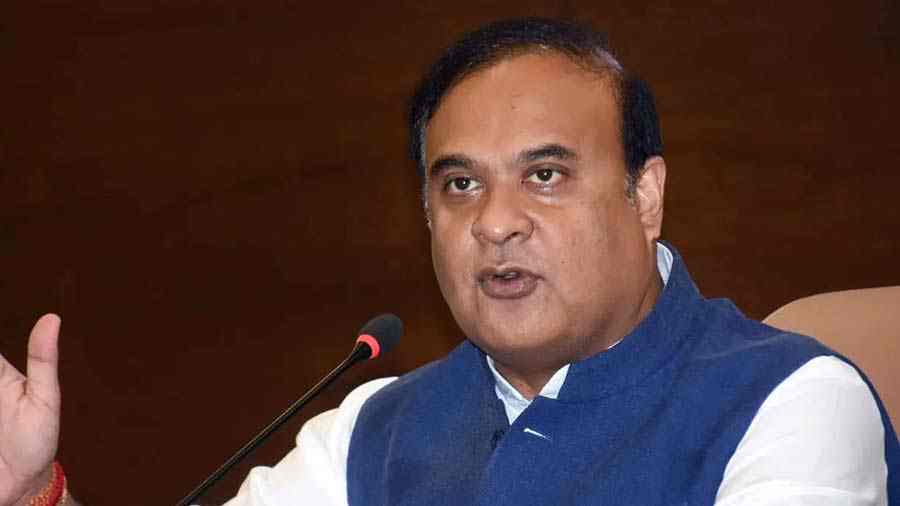 Around 150 people from West Bengal have taken refuge in Assam after violence: CM Himanta Biswa Sarma
Following unrest related to the panchayat elections, 150 persons from West Bengal have sought asylum in Assam, according to Assam Chief Minister Himanta Biswa Sarma.
"Around 150 West Bengalis have fled to Assam as refugees. They said that they came because they were concerned about possible violence during the panchayat elections. They now have a place to stay, food to eat, and medical services. 133 people are presently residing in relief camps, according to CM Himanta Biswa Sarma. Earlier on July 12, CM said that 133 people had fled to Assam's Dhubri district out of fear for their lives.
"Yesterday, 133 individuals who feared for their lives due to violence in the panchayat election in West Bengal sought refuge in Dhubri District of Assam. We have provided them shelter in a relief camp, food, and medical assistance," CM Himanta Sarma shared in a tweet.
The West Bengal State Election Commission said on Sunday that 10 deaths in violence linked to the elections had been confirmed by the police throughout the state.
The West Bengal State Election Commission said that 10 deaths in the election-related violence that broke out in many areas of West Bengal on the day of the Panchayat Polls on Saturday were confirmed by the police.
West Bengal State Election Commission said, "Police have confirmed 10 deaths in poll-related violence." There were reports of booth capturing, and assault of presiding officers from several districts such as Murshidabad, Cooch Behar, Malda, South 24 Parganas, North Dinajpur and Nadia. Reports of ballot boxes being set on fire and clashes between political parties in different locations also emerged.
As a result, on July 10 the State Election Commission declared repolling of the Panchayat election. On July 11, the counting of votes took place in West Bengal.
While the Congress has so far won 2,022 seats, the Trinamool Congress (TMC) won 28,985 seats and the Bharatiya Janata Party (BJP) earned 7,764 seats.
As of July 11, the State Election Commission (SEC) reported that TMC was in the lead on 1,540 panchayat seats while BJP was ahead on 417.
3,341 Gram Panchayats and 58,594 village panchayat election centres are located in West Bengal. The Gram Panchayat level has 63,239 seats, the Panchayat Samiti level has 9730 members, and the Zila Parishad level has 928 seats.