J&K: Over 67,000 Pilgrims Journey to the Amarnath Cave Shrine in first 5 days of Yatra
6 July, 2023 | Anupam Shrivastava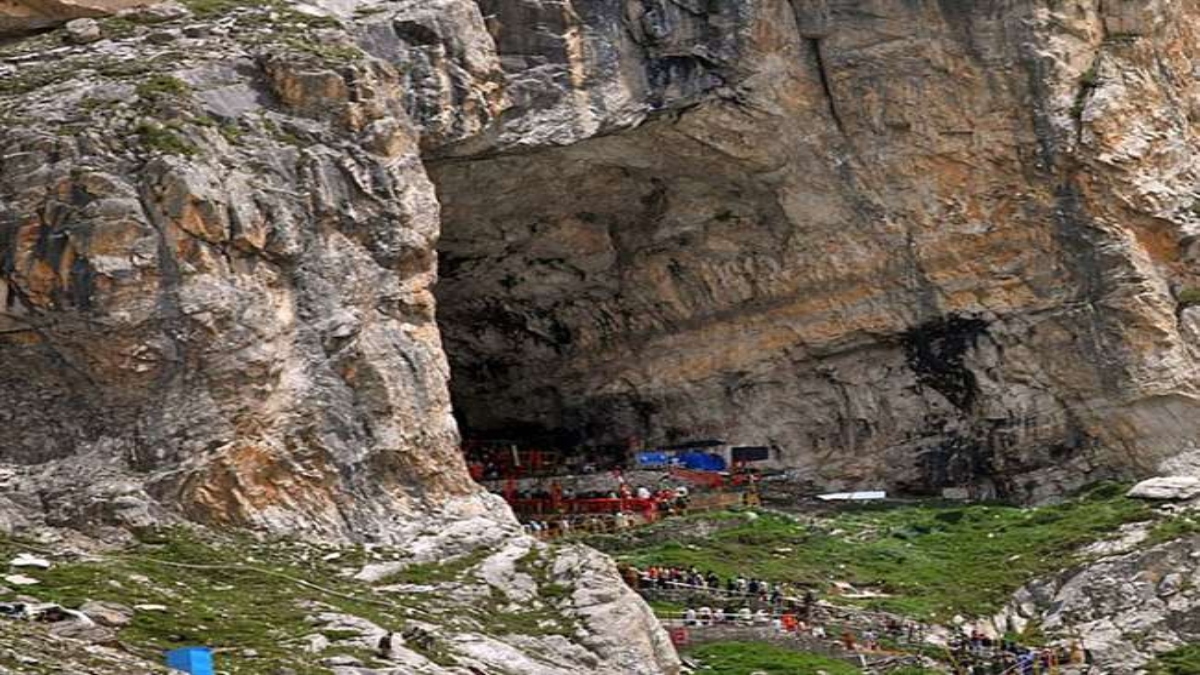 So far 12483 males, 5146 females, 457 children, 266 sadhus and 2 sadhvis pilgrims have performed the darshan at the holy Amarnath cave in Jammu and Kashmir.
Since the Yatra's start on July 1, a total of 67,566 pilgrims have travelled to the Amarnath cave shrine, as per a government release on Wednesday.
A total of 18,354 pilgrims did the darshan at Amarnath Cave Shrine on Wednesday before leaving from both Baltal base camp and Nunwan base camp. "These include 12483 males, 5146 females, 457 children, 266 sadhus and 2 sadhvis," as per the official statement.
"The total number of yatris who performed Darshan since the beginning is 67566. More yatris will visit the shrine in the coming days," it further said.
State organisations and Civic Departments providing amenities to Amarnath Yatris
The official spokesman stated that state organisations and civic departments support pilgrims during their whole journey by providing all the necessities and amenities to worshippers.
"All the departments including Police, SDRF, Army, paramilitary, Health, PDD, PHE, ULB, Information, Labour, Fire and Emergency, Education, and Animal Husbandry have saturated the overall requirements and arrangements of SANJY by the deployment of their men and machinery," it read.
As per the statement, the camp directors ensure that the yatris receive a wide range of facilities including Langers, healthcare services, and assistance from service providers such as poniwallaas, pithuwalas, dandiwalas, sanitation facilities, and various other forms of support.
On August 31, 2023, the 62-day Shri Amarnath Yatra will come to an end.