Pakistan intruder shot dead near international border in Punjab: BSF
11 August, 2023 | Anupam Shrivastava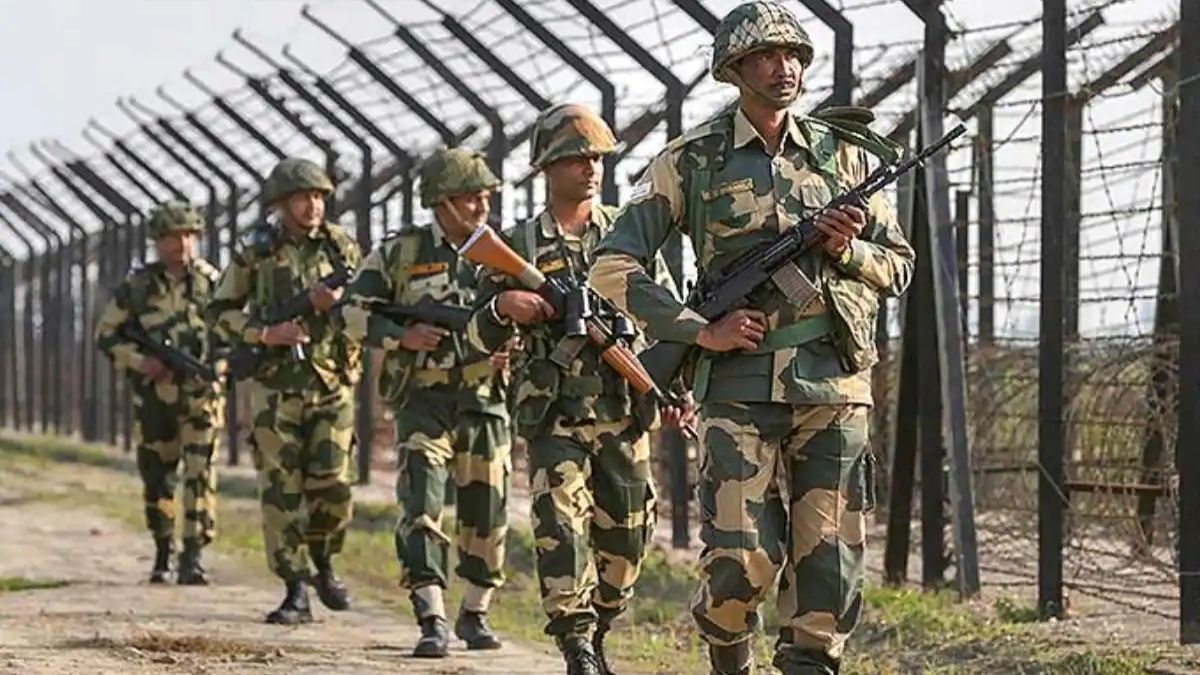 Due to the perceived threat and to prevent further unauthorized activity, the BSF troops fired in self-defense, resulting in the intruder being fatally shot on the spot.
Border Security Force personnel have effectively thwarted an infiltration attempt along the India-Pakistan border in Punjab's Tarn Taran by fatally shooting an intruder from Pakistan during the early hours of Friday morning.
In a statement, the BSF revealed that they detected "suspicious movements near the border security fence on the international border" and swiftly assumed their positions in response. As the intruders persisted in approaching the border fence, the troops took action by firing upon them.
According to the BSF's official statement, "Alert BSF Troops on August 11 observed suspicious movement of a Pakistani miscreant/ intruder ahead of the border fencing in the area falling near the bordering village-Thekalan in the Tarn Taran district. The intruder was challenged by the forces but he could not stop and continued moving ahead." The statement further conveyed that due to the perceived immediate threat and the need to prevent further potentially dangerous actions, "BSF troops fired upon the miscreant in self-defence, killing him on the spot."
In recent incidents, the Border Security Force had previously eliminated two unidentified intruders from Pakistan who had entered Indian territory. Additionally, in May of this month, they successfully recovered three packets of suspected contraband items in close proximity to the India-Pakistan border. In the same period, the BSF apprehended a Pakistani national near the International Border in Punjab.
Looking back at 2022, the troopers of the BSF on the Punjab Frontier showcased their effectiveness by intercepting 22 drones that were dispatched from across the boundary. Furthermore, they managed to neutralize two Pakistani intruders and confiscate 316 kilograms of illicit drugs.
In an earlier communication, the BSF highlighted their dedication to maintaining an elevated level of vigilance and readiness. The statement read, "The troops of the Punjab Frontier have maintained an extremely high level of alertness and vigil. Resultantly, BSF has successfully detected and captured 22 drones and seized 316.988 kgs of heroin, 67 weapons, 850 rounds and killed two Pakistan intruders and apprehended 23 Pakistan nationals in different incidents."
Also Read: Doctors can now refuse treatment to abusive, violent patients: NMC