Imran Khan's Nephew Faces Military Trial for May 9 Unrest in Pakistan
19 August, 2023 | Shubhi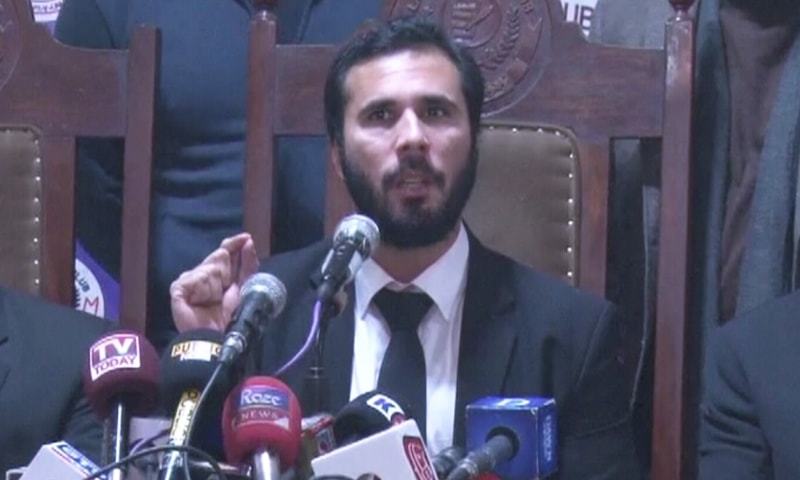 Hassaan Khan Niazi, nephew of Imran Khan, handed over for trial
Hassaan Khan Niazi, the nephew of former Pakistani Prime Minister Imran Khan, has been turned over to the military for trial in connection with his suspected participation in the unrest on May 9, according to a Friday report from Dawn. Hassaan has reportedly been identified as the main suspect in the Jinnah House incident that occurred in Lahore on May 9 as a result of the unrest that followed the arrest of the Pakistan Tehreek-e-Insaaf chief.
According to the report, Hassaan was detained by the police in Khyber Pakhtunkhwa and then, at the commanding officer's request, was turned over to the military.
Hassaan Niazi, the legal representative for the party leader, was handed over to Quetta police on 1st August This occurred a day after he was apprehended in Abbottabad, Khyber Pakhtunkhwa, during the late hours of a Sunday. His father, Hafeezullah Khan, posted on social media to confirm the news.
News International notes that the circumstances surrounding Hassaan's arrest are still unknown.
Previously, law enforcement stated Hassaan participated in the May 9 disturbances and targeted vital military sites. "Niazi is wanted by the Lahore police for his involvement in the attack on Jinnah House (Lahore's Corps Commander House)," it added.
Hassaan's father submitted a request for his son's retrieval, urging his presentation in court.
The police report was presented to Justice Sultan Tanveer Ahmed of the HC during the hearing on August 18 by Additional Advocate General Ghulam Sarwar Nahang. The court was informed by Nahang of Hassaan's military court trial and transfer to the army.
Additionally, the court ordered the law officer to let Hassaan's parents know when a meeting with them may take place after the man made that demand, according to The News International." I can find out the procedures and rules in this regard, and inform accordingly," Nahang replied after which the court granted adjournment to clarify the procedures and rules.
Meanwhile, the deposed leader is incarcerated in Attock Jail. This follows a trial in Islamabad where he was convicted of hiding gifts from foreign officials while serving as the nation's prime minister from 2018 to 2022. He received a three-year prison term and a PKR 100,000 fine. Consequently, the Election Commission of Pakistan (ECP) disqualified him from public office for five years due to the conviction.
Also Read: Despite tensions, Biden plans to meet Xi "this fall"
Catch all the Latest Business News, Breaking News Events and Latest News Updates on NewsX)