Pakistan: Terrorists enter Karachi police chief's office; 5 militants, 4 people killed
18 February, 2023 | Vaishali Sharma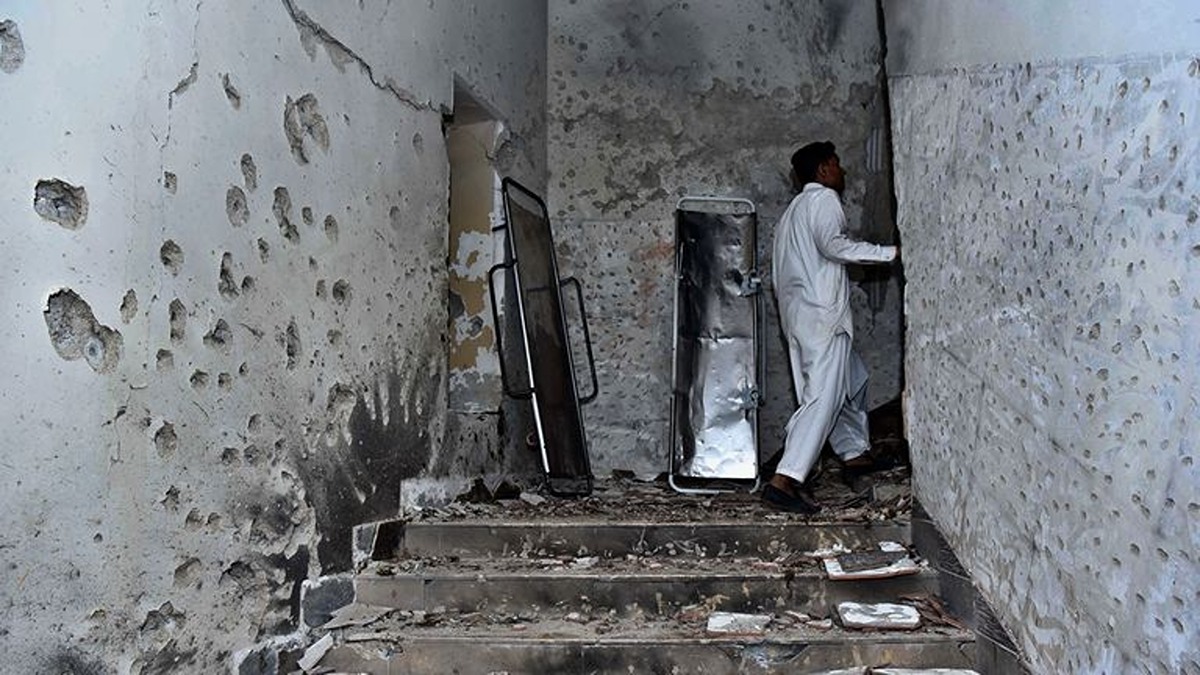 Heavily armed terrorists on Friday attacked Karachi police chief's office. At least five terrorists and four persons, including rangers and police officers, were killed after a 4-hr-long operation
Heavily armed terrorists on Friday attacked Karachi police chief's office situated on the main artery of Sharea Faisal, officials confirmed to Geo News.
At least five terrorists and four persons, including rangers and police officers, were killed after a four-hour-long operation by law enforcement agencies in Karachi, Pakistan, weeks after the deadly attack on Peshawar's police line, according to Geo News.
Officials revealed that three militants blew themselves up and two others were gunned down during the Friday gunfight. Meanwhile, sources confirmed to Geo News that 18 people were injured in the latest attack on security forces as terrorism grips the country.
The LEAs cleared the five-story office of the city's police chief after a lengthy operation.
The incident invited strong criticism from the top government officials, however, Defence Minister Khawaja Asif told Geo News that "condemnations are not enough" and strict action must be taken against militants.
The attack started at 7:10 p.m., and police and Rangers personnel swept the five-story building in stages, eventually sweeping the entire office by 10:46 p.m.
Following the violent attack on the Karachi Police Office (KPO) – the Additional Inspector General (AIG) Office, Rangers and police forces have launched a coordinated operation against the terrorists, according to ARY News.
According to a Ranger spokesperson, the paramilitary troops' rapid response force (QRF) surrounded and took positions around the KPO building. Rangers and police launched an operation to cleanse the KPO of militants.
According to the spokesperson, the operation is being carried out in response to the claimed presence of eight to ten terrorists in the Karachi police chief's office.
According to a police official who did not want to be identified, the terrorists entered the office wearing police uniforms, a same tactic used in the Peshawar mosque suicide attack that killed more than 80 people.
Meanwhile, seven people have been hurt, including Rangers police officers, according to Geo News.