Titan Tragedy: Pakistani British tycoon 'Shahzada Dawood' who lost his life, survived a plane crash in 2019
23 June, 2023 | Saraansh Menon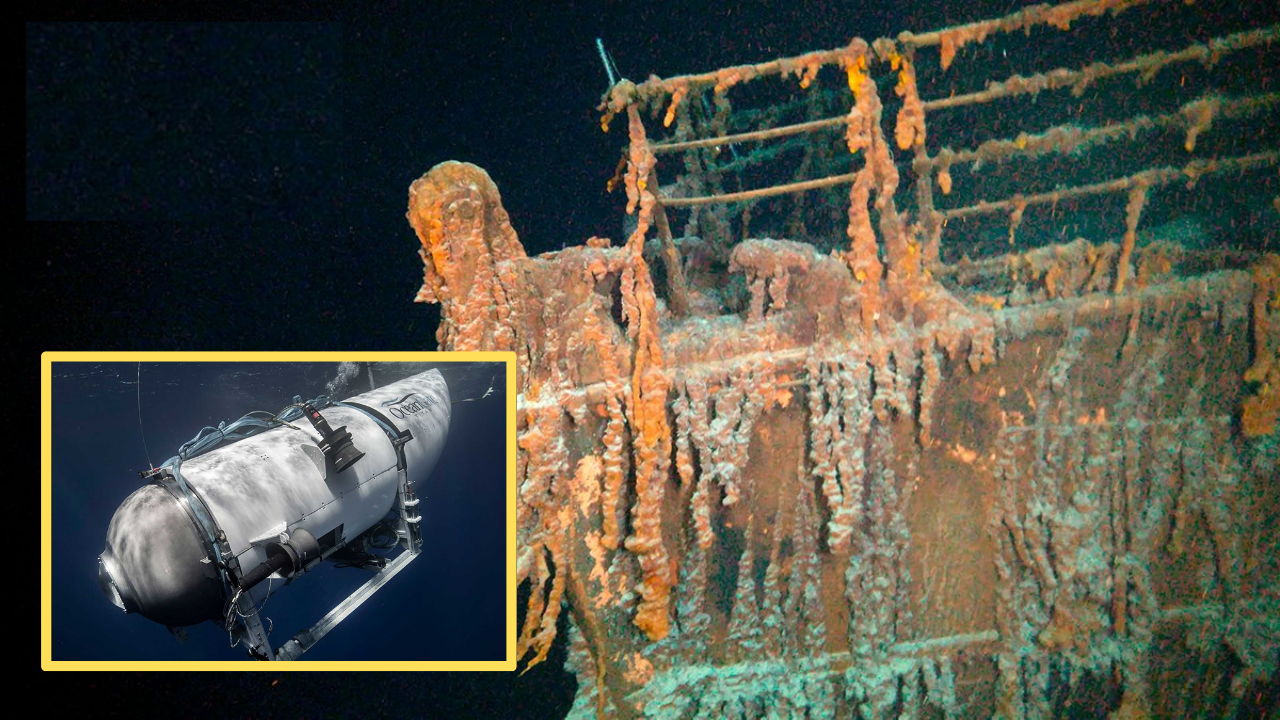 The US Coast Guard on Thursday announced the discovery of a debris field discovered by an underwater robot which was termed as remains of Titan that imploded.
Shahzada Dawood, a Pakistani British tycoon, and his son Suleman were among the five people aboard the submersible that went missing near the Titanic's wreckage. They died in an instant after their vessel suffered a "catastrophic implosion" in the ocean depths. The search was called off on Thursday after rescuers from the United States and Canada discovered a "debris field" in the search area.
On Friday, the family of the British-Pakistani father and son expressed "profound grief" over their loss. It has now been revealed that the Pakistani tycoon was previously involved in a terrifying flight in which he had a terrifying near-death experience.
Christine Dawood, the wife of Shahzada Dawood wrote on her blog about the incident in January 2019, saying, "I should have known when they cancelled our flight and put us on the next one." We should have followed the sign, returned home, and had a long and generous breakfast, but we didn't, and this flight became one of the most memorable of my life," she added, without specifying when the flight occurred or where they were flying to and from.
She then described the harrowing account of the plane's "deep plunge," during which passengers let out "one simultaneous cry, which turned to a whimper and then silence. "I clutched my armrests as if it were going to make a difference." "I needed something to hang onto, something solid in a shaky metal tube thousands of feet above the ground," Christine wrote on her blog. She claimed that her husband, seasoned traveller, and adventurer Shahzada Dawood, was also terrified."
"The plane took another dive and shook left and right. I felt like a grain of sand in a big bag of sand or a boxer who was getting pummeled from all sides.. She went on to say that she made a deal with God at the time. "Let me land safely, and I promise I'll never touch a cigarette again," she said. However, there was more turbulence"Shake left and right!"My head smacked into the window. Then there was an announcement.
The captain informed us that he would attempt to land from a different angle. "The engines roared, and we gained altitude again," Shahzada Dawood's wife explained. "I was brought back to reality by the force of the thrust slowing the plane. We'd done it. We'd made it. However, I was still unable to move. I still didn't understand. "Even though we were safely on the ground, my throat felt as if a noose was wrapped around it," she added.
The small submarine, in which Shahzada Dawood was travelling, vanished on Sunday as it descended to the shipwreck of Titanic, which is 400 miles off the coast of Newfoundland, Canada. Less than two hours in, the craft had lost contact with its mothership.
The US and Canadian coast guards, as well as a robot sent from France, scoured 10,000 square miles of surface water for the vessel, roughly the size of the US state of Massachusetts. Earlier on Thursday, the Coast Guard announced that an underwater robot had discovered a "debris field" in the search area. All passengers including crew members of the submersible were announced dead by US Coast Guard due to the sudden implosion of the carbon fibre submersible. Both Shahzada Dawood and his son Suleman lost their lives onboard Titan.