Pizza Hut takes moody netizens by storm, launches new pizzas for every mood ft Saif Ali Khan, Shehnaaz Gill
20 April, 2023 | Vaishali Sharma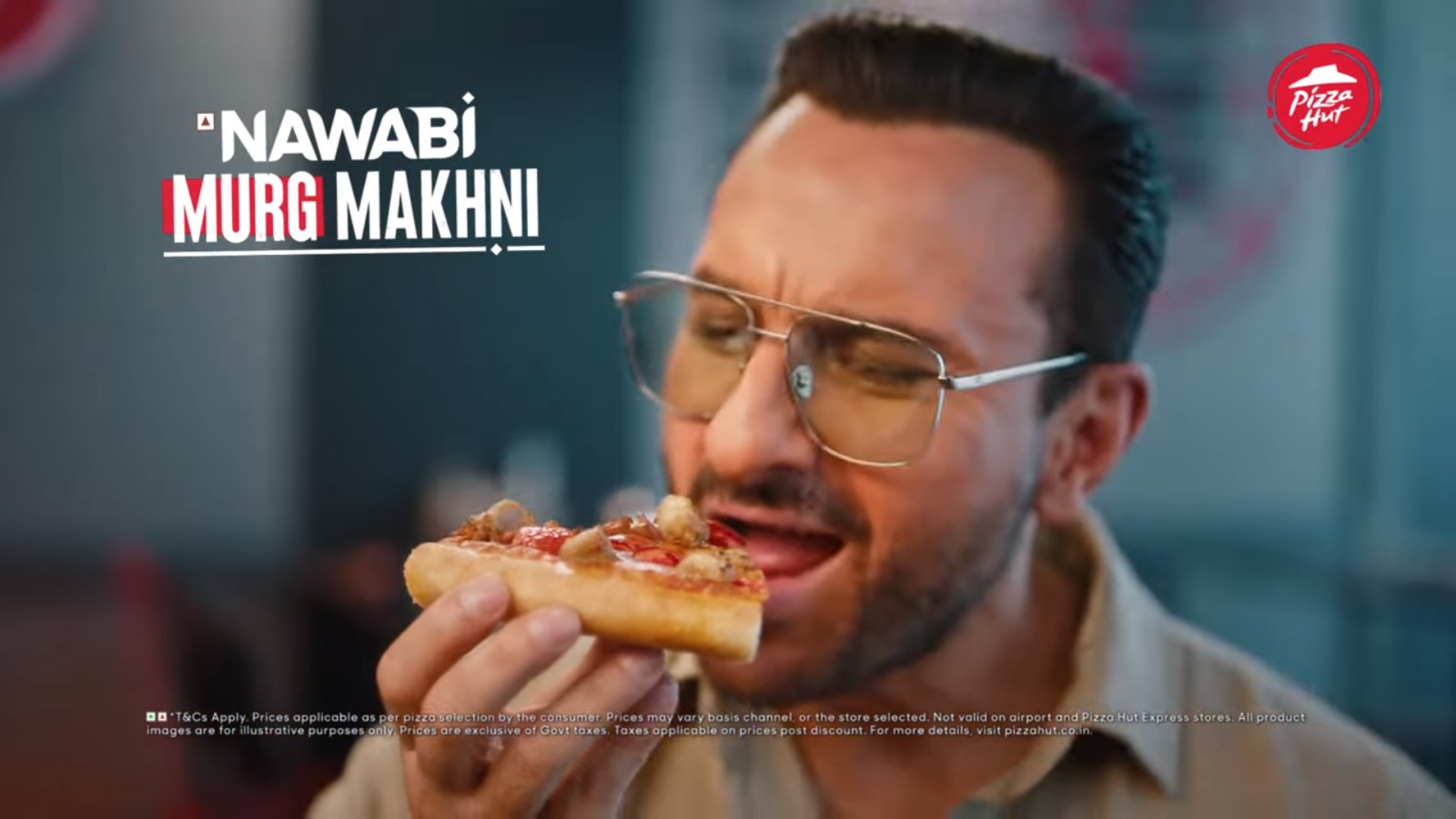 Pizza Hut, India's most loved and trusted pizza brand is launching a wide variety of 10 new pizzas which are made to match with every possible mood of consumers.
pizzas for every mood : Pizza Hut, India's most loved and trusted pizza brand is launching a wide variety of 10 new pizzas which are made to match with every possible mood of consumers. Be it an exciting spicy kick they are looking for or the cheesy comfort that they crave, Pizza Hut is giving consumers an ultimate selection of pizzas that will satisfy not only their taste buds, but their mood as well. The brand has roped in megastars Saif Ali Khan and Shehnaaz Gill to promote the range through a quirky 'Mood Badle, Pizza Badle' campaign which focuses on how our moods are constantly changing, and with it our food cravings change too. The new range will be available at all 800 Pizza restaurants in India across dine-in, delivery and takeaway at a great value price starting at Rs. 299 for two personal pizzas.
Saif Ali Khan and Shehnaaz Gill feature in two separate TVCs which bring out the best of their signature styles as they are seen sitting in a Pizza Hut restaurant. The first film shows Saif sharing his different moods with the server who gives him the perfect pizza recommendations, such as Nawabi Murg Makhni because he feels like a king every time he visits Pizza Hut and Awesome American Cheesy when he is feeling low. The second film shows different moods of Shehnaaz Gill, with the server suggesting the best pizzas to satisfy her cravings, like Mazedar Makhni Paneer pizza for romantic Shehnaaz and Cheezy Mushroom Magic for a not-so-happy Shehnaaz.
The TVCs end with the line "Pizza Hut ke 10 new pizzas. Mood badle, pizza badle" along with the 2 personal pizzas at Rs. 299/- combo offer. Link to films: Saif Ali Khan & Shehnaaz Gill Talking about the campaign, Aanandita Datta, Chief Marketing Officer, Pizza Hut India said, "Our mood plays an important role in deciding our food cravings and we wanted to give consumers different options for their varied moods. This was our inspiration behind launching an extensive range of 10 new pizzas with so many added flavourful ingredients, for the first time. We now have something for everyone to indulge in every day, from the familiar and comforting to the bold and exciting flavours.
The TVCs have been fabulously brought to life by Saif Ali Khan and Shehnaaz Gill through their unique, signature style coupled with creative wordplay using the campaign theme "Mood Badle, Pizza Badle". We are confident that consumers will love the new TVCs just like the wide variety being introduced and elevate their mood anytime, any day with Pizza Hut pizzas." Pizza Hut's new range includes 10 exciting and unique flavours like Mazedar Makhni Paneer, Dhabe Da Keema, Cheezy Mushroom Magic, Mexican Fiesta, Awesome American Cheesy, and Nawabi Murg Makhni, among others. Loaded with abundant toppings, the pizzas have been made even more indulgent and craveable with specially crafted sauces in much-loved glocal flavours such as Mint Mayo and Texas Garlic which are liberally drizzled on top. The brand has introduced a Makhni sauce to appeal to Indian palates.
All flavours of the range have been specially curated to make the pizzas immensely craveable – be it the buttery Makhni sauce that has been used at the base of Mazedar Makhni Paneer, or the creamy, gooey and cheesy base sauce of Cheezy Mushroom Magic, with distinct flavours of mushrooms and olives. Sajan Raj Kurup, Chairman and Founder of Creativeland Asia, explains that "Pizza Hut's 'Mood Badle, Pizza Badle' campaign taps into the emerging trend of linking cravings to emotions. This campaign is designed to not only acknowledge but also celebrate the intricate relationship between our feelings and the food we consume. Creativeland Asia is excited to partner with Pizza Hut to build upon its existing long-standing integrated creative partnership and deliver this exciting campaign across various touchpoints."
The TVCs have been conceptualised and shot by Creativeland Asia Pvt. Ltd. and will be promoted in 7 major languages – Hinglish (Original), Bengali, Marathi, Kannada, Telugu, Malayalam and Tamil. Apart from the TVCs, Pizza Hut will also be rolling out a massive 360-degree "Mood Badle, Pizza Badle" marketing campaign across television, digital social media platforms, PR and influencer outreach, OOH and in-store branding to connect with consumers at every touchpoint.